Lake Kulikolon.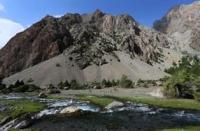 Tours for dendrologists in Tajikistan.
"My heart lies on a difficult path
,Where the ridge is high, where are the crimson rocks,
My heart lies, does not want to leave, -
He sends me a signal on a small walkie-talkie"
Yuri Vizbor. "Fany Mountains".
Walk to  Kulikolon lakes.
The flowing, fresh lake Kulikolon (translated from Tajik - "Big Lake") is located at an altitude of 2828 meters above sea level, located in the western part of the Kulikolon depression, in the valley of the Artuch river, on the northern slope of the Gissar ridge, in the eastern part of the Govkhon mountains, in southwestern part of the Chimtarga valley, belongs to the group of Kulikalon lakes in the Penjikent district of the Sughd region.
The length of the lake from the south and north-east is 1431 meters, the greatest width in the central part is 590 meters. The perimeter of the lake is 4988 meters, the area is 498455 square meters. Lake Kulikolon is the second largest lake in the Fan Mountains after Lake Iskanderkul.
It is warm here, a juniper forest grows in the vicinity of the lake. The northern shore of Lake Kulikalon is indented, the shores go deep into secluded coves, rocky capes divide the bays, a winding strait separates a large green flat island protruding far into the lake.
In the southern part, Lake Kulikalon narrows, the rocky slopes of the lateral spurs come close, and then the black walls of the Govkhon ridge rise, white-green ice sparkles on the ridge. A short channel separates the Bolshoi Kulikalon from other lakes in the Kulikalon depression, which is a small bowl.
Lake Kulikalon is the last link in the chain of lakes in the Kulikalon Basin. Their waters are brought by a river that flows into a lake on the northern shore. The second river flows into the lake at its southern end. The drain from the lake is underground, through the moraine.
Having pierced the moraine, the Artuch River is born. On the shores of the lake in summer there are koshi-aguli of the underlying villages. Marinka fry have recently been released into the lake. The fry took root, and the lake became fishy.
From Kulikalon you can take interesting walks up the northern river. Here, among the moraine hills, there are several lakes hidden in forest thickets.
Geographic coordinates of Lake Kulikalon: N39 ° 15'10.45 "E68 ° 10'21.68"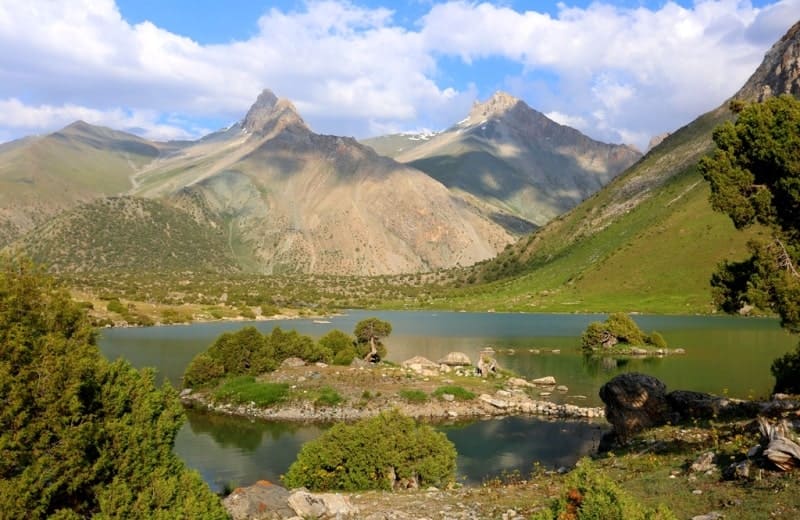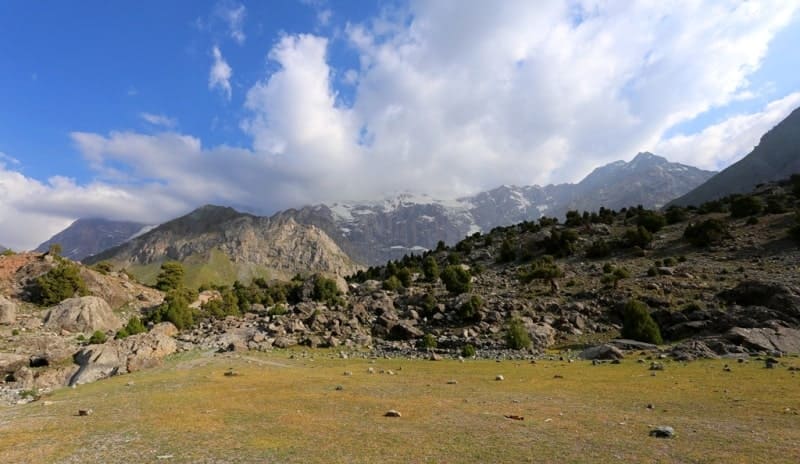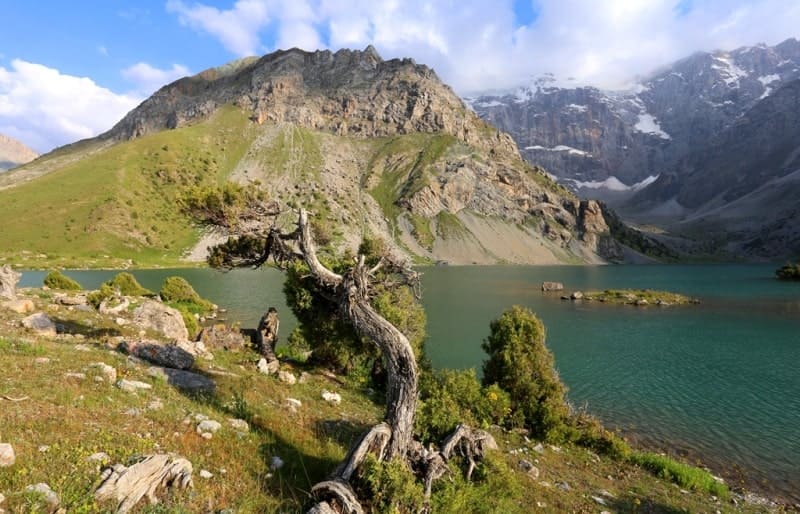 Authority:
Alexander Petrov.
"Fan Mountains and Yagnob". N.V. Paganuzzi. 1968. Moscow. Physical Culture and Sports Publishing House.
Photos by
Alexander Petrov.