Lake Tuz-Kul in Alichur Valley.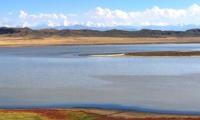 A trip to lakes of Alichur Valley.
"Old age begins from the moment when a person loses the opportunity to travel"
Lakes of Gorno-Badakhshan region.
Tuz-Kul Lakes - a closed lake with bitter-salt water located in the south of the Alichur River Basin, in the western part of the Alichur Valley in the Murghab region of the Gorno-Badakhshan Autonomous Region of Tajikistan.
The lake is located at an altitude of 3801.7 meters above sea level. The Tamdy River flows into the lake. The lake is located in a latitudinal intermountain basin formed by ridges, in the north - the North-Alichursky ridges and in the south - the South-Alichursky ridges.
On the south side of the lake, 3.5 kilometers from the lake, passes the Pamir Highway. The length of the lake is 2688 meters, the width in the middle part is 710 meters, the length of the coastline is 6846 meters. The shores of the lake are mostly low-lying, boggy.
3 kilometers east of Tu-Kul Lake, Sasyk-Kul Lake is located. 15 kilometers to the north-west is Lake Yashilkul, separated by the Gan Mountains with a dominant elevation of 4772 meters above sea level. In the southern part of the lake is a small island.
450 meters to the east, there is a small lake Kum-Moinok, which will connect with the Tu-Kul lake. In the southwestern part of the lake there is a swampy lowland, which is filled with salt water during flood seasons and in spring.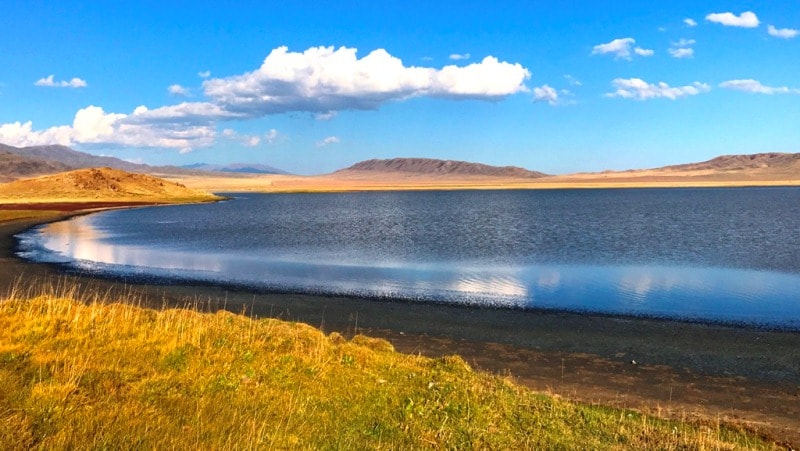 Authority and photos by
Alexander Petrov.