Lake of Khargush.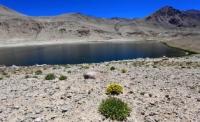 Traveling along Pamir Highway.
"The knowledge of the countries of the world is the decoration and food of human minds"
Leonardo da Vinci.
Drive along Pamir River Valley.
The Khargush Salt Zero with geographical coordinates: N37 ° 26'59.41 "E73 ° 04'33.36" is located in a small intermountain trench, at an altitude of 4254.3 meters above sea level on the southern slope of the South Alichur Range in the beginning of the Karadara Gorge.
Lake Khargush is located 2600 meters south of the Khargush pass, located at an altitude of 4344 meters above sea level. The lake is located in the immediate vicinity of the Pamir Highway. The main food of the lake is provided by three small streams flowing down from the western slope of the Karadara gorge.
The length of the lake is 1671 meters, the width in the central part is 644 meters. The coastline is 3877 meters long. In the western and southwestern parts of the lake there are 5 small moraine lakes: Kandykul located at an altitude of 4326 meters above sea level, Zhulmazar in the vicinity of the Zhulmazar pass at an altitude of 4550 meters above sea level, Bolshoi and Maly Ichiklik at an altitude of 4559 above sea level, Kandykul and Karadara. 8.5 kilometers south is the village of Khargush at the confluence of the Khargush River and the Pamir River.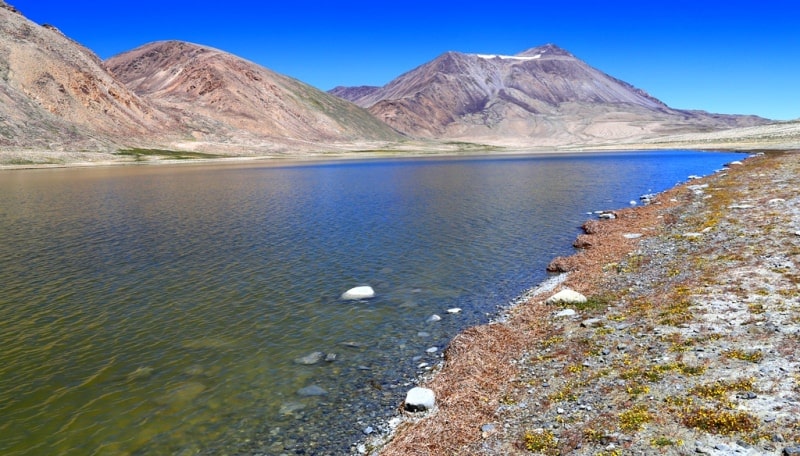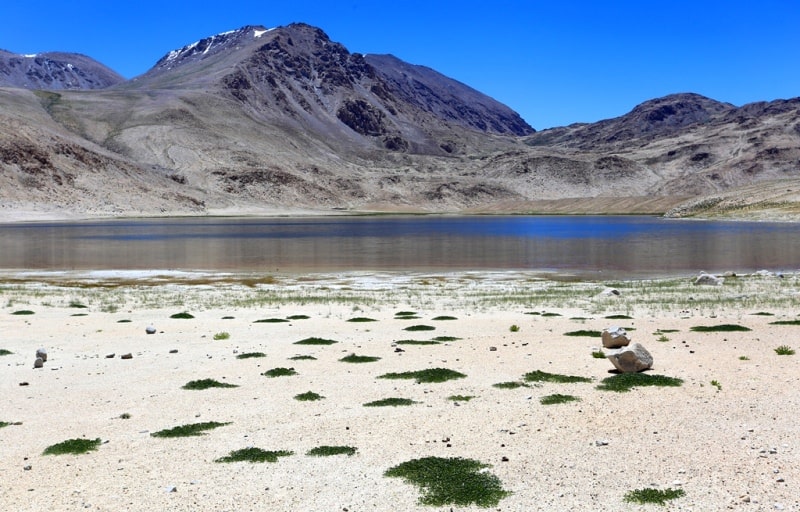 Authority and photos by:
Alexander Petrov.