Lake Tuzkol in Kazkakhstan.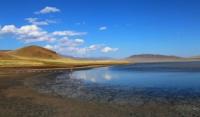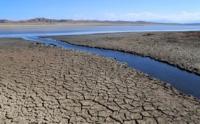 Adventures in mountains Almaty.
"Now more than ever do I realize that I will never be content with a sedentary life, that I will always be haunted by thoughts of a sun-drenched elsewhere" 
 Isabelle Eberhardt, «The Nomad: The Diaries of Isabelle Eberhardt».
Trip to lake Tuzkol in Kazakhstan.
The lake Tuzkol (in translation from Kazakh Tuzkol) - the salty mountain lake, is on a left bank of riverheads Charyn (Shalkudysu). It is located in Raimmbek district, in the southeast of Almaty region. Height of he lake is 1959 meters above sea level.
Water comes to the lake from underground waters. Treats Ili river basin. It is located in the ridge of the Kegen hollow, in 70 km to the east from Kegen (on the route on Narynkol. For motorists - turn on the left from 40 km of the route behind the village of Saryzhaz and to the village of Karasaz.
The lake is in 12 km to the east of this village and approximately in four kilometers to the North from the low massif of Zhabartau. Sizes of the lake 5,7 by 2,1 kilometer, area of 6,6 kilometers square, length of the coastline of 16,6 kilometers.
The largest depth is 3 meters, average depth is 0,3 meters. In a clear weather from Tuzkol majestic tops of Tien-Shan - pyramidal peak of Khan Tengri of 6995 or 7010 meters above sea level are visible in the south and the trapeze of Khan-Tengri is more right than 7439 meters above sea level.
Salinity of the lake Tuzkol changes on seasons of year. It is established that it can reach 300 g/l and almost same, as in the Dead Sea in Israel or the Big Salty lake of the USA. In August, 2017 it was necessary to note with regret that groundhogs who lived from a northern part of the lake left the dwellings.
At this time all lake is filled by a duck - sheld duck (Tadorna) (the local name an atayka), the young growth is fattened by plankton which it lives in the lake much. Noise and din of ducks is heard all night long with the first beams of the sun it increases by two octaves.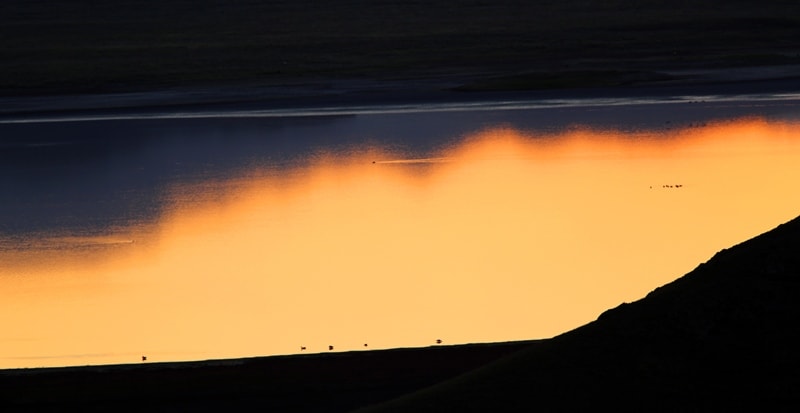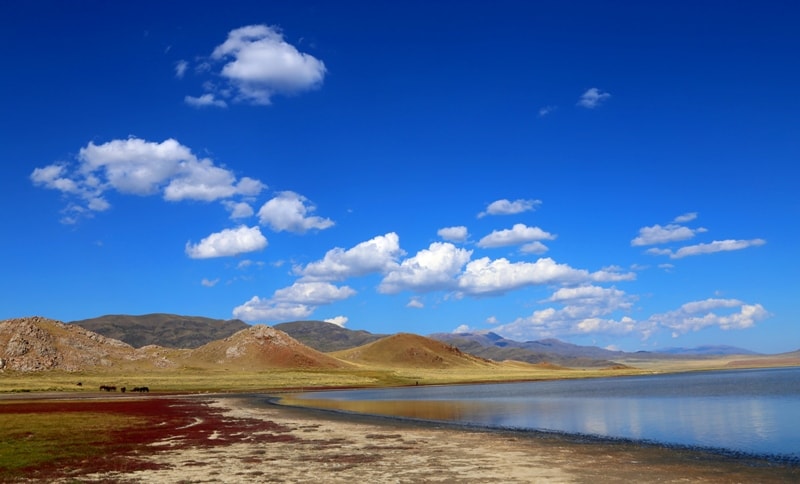 Authority:
Alexander Petrov. https://ru.wikipedia.org
Photos
Alexander Petrov.