Lineisky Range. Kazakh Altai.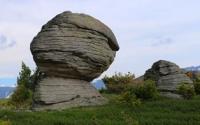 Mountain ranges and peaks of Kazakhstan.
"Forests drop their magnificent outfit,
And they were dressed like beauties
Green silk: sheets are now lying
Fat, not really warmed by anything"
Saken Seyfullin. "The Past Day" 1917. Akmolinsk translation Sun. Christmas.
Tours in reserves and national parks of Kazakhstan.
The original Linea Range, which is a natural watershed between the Black and White Uba rivers. Mountain Lineisky Belok 2598.4 meters high above sea level on the border of East Kazakhstan and the Russian Federation is the highest peak of the Lineisky Range, watershed of the Irtysh and Uba.
In the valleys of the rivers of the Lineisky Range, meadow vegetation prevails with tree and shrub thickets, most developed in the floodplains of the rivers. At altitudes from 1000 to 1800 - 1900 meters above sea level, the northern slopes of the ridge are covered with mixed fir, cedar and larch forests with developed undergrowth of mountain ash, bird cherry and birch.
At an altitude of 1800 - 2000 meters above sea level, the upper part of the forest is represented by sparse cedar and larch formations of the park type, surrounded by lush meadows of subalpine and alpine types.
Above 2200 meters above sea level, they are replaced by mountain tundra, which is replaced by almost continuous rocky placers and rocks above 2500 meters above sea level. For these heights, protruding rocky peaks are characteristic, steeply breaking off to the north side.
At the junction of the Ivanovsky, Lineisky and Kholzun ranges, at an altitude of 2000 meters above sea level, there is an alpine swamp "Gulbiche" (4 x 2 kilometers) - the largest in Western Altai.
In the southeastern part of the Lineisky Ridge there is a rock sculptural complex - a unique geological natural monument "Stone Fairy Tale". It differs from other ridges of the Lineisky Ridge by the nature of bedrock: on slam-like rocky peaks, flat slabs form latent inclined coverings.
At the western end of the ridge there is a unique geo-architectural complex of granite sculptures "Stone Fairy Tale" that surprises with unusual rocky outcrops, similar to recognizable and fantastic animals and people.
Numerous alpine ultramarine colored lakes, noisy rivers running down from the mountains by stony lodges, vast swampy alpine and mid-mountain valleys create amazing contrasts, unique landscape beauty here.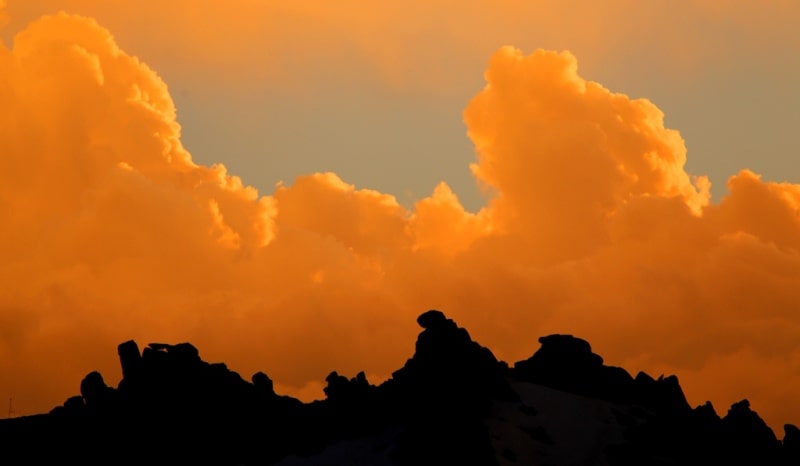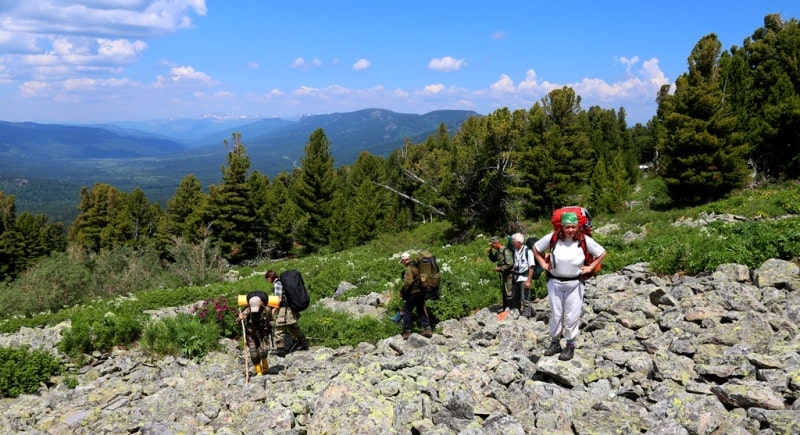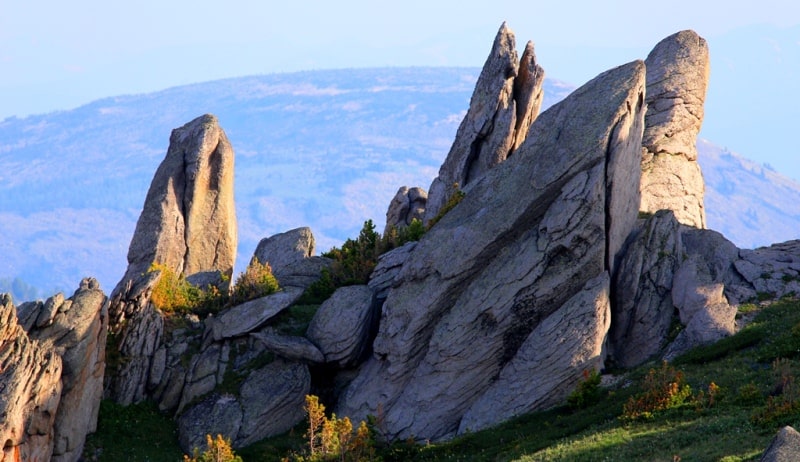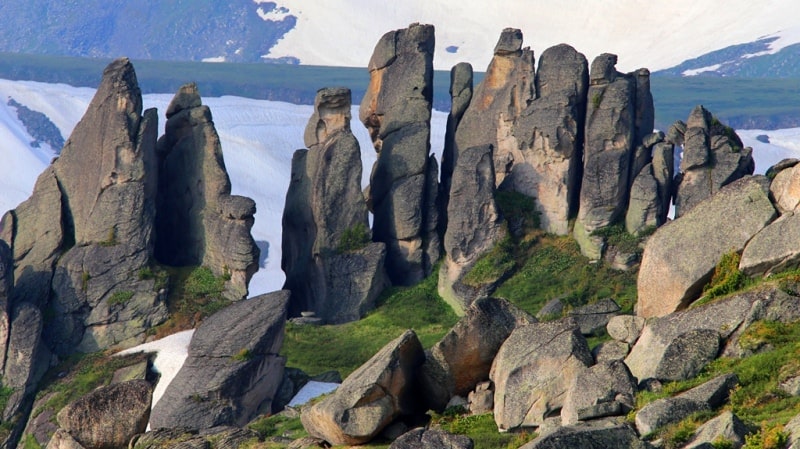 Authority:
"Altai of Kazakhstan", compiled by A.L. Kobozev, Alma-Ata, Kaynar, 1986. "Birds of the West Altai Reserve." B.V. Shcherbakov, N.N. Berezovikov.
Photos
Alexander Petrov.