Memorial estate Azret-Sultan.
Walking Holidays in Turkestan.
"If diversity is a source of wonder, its opposite - the ubiquitous condensation to some blandly amorphous and singulary generic modern culture that takes for granted an impoverished environment - is a source of dismay. There is, indeed, a fire burning over the earth, taking with it plants and animals, cultures, languages, ancient skills and visionary wisdom. Quelling this flame, and re-inventing the poetry of diversity is perhaps the most importent challenge of our times" 
Wade Davis.
Turkestan Silk Road Tours.
The state historical and cultural reserve museum "Azret-Sultan" - memorial estate in the city of Turkestan of the Turkestan region of the Republic of Kazakhstan. 28.08.1989 the Council of ministers of the Kazakh SSR adopted the resolution on the organization of the state historical and cultural reserve museum "Azret-sultan" in the territory of the city of Turkestan.
Architectural and archaeological monuments are transferred to its structure: the ancient settlement Kultobe, the Sufi center with the underground mosque, a ritual construction of a shildekhan, the anonymous octahedral mausoleum mosque of Hodzha Ahmed Yasavi and other historical and cultural monuments.
The central object of the reserve museum "Azret-Sultan" is Hodzhai Ahmed Yasavi mausoleum - the first monument of Kazakhstan included 5.07.2003 in the list of objects of the world heritage of UNESCO. The area of memorial estate makes 88,7 hectares.
Azret-Sultan is the research and scientific and educational establishment designed to collect, to keep and investigate monuments of archeology and architecture of Turkestan. The reserve museum includes: the ancient settlement Kultobe (the IV - VI century of century), the Sufi center (The X - XII century of century) with the underground mosque of Hilvet, a ritual structure of Shildekhan, the anonymous and octahedral mausoleum, a hanaka (mausoleum mosque) of Hodzhi Ahmed Yasavi (XIVth century, it is built according to instructions of the emir Timur), east bath (XVIth century), mausoleums Rabigi Sultan Begim (XVth century), Esim-hana, Abylay-hana, Zholbarysa, Kasym-hana, Zhanibek-batyra, Kazybek biya and others, Zhuma-mechet (XIXth century), medieval building of a citadel and shakhristan, fortification constructions with defensive walls, towers, gate, military barracks, a complex of a light-sound video panorama of ancient Turkestan, the underground mosque Auliye Kumshyk of at a, Al-Hodge's mausoleums of at an and Gauhar Ana.
Geographic coordinates of the Azret-Sultan Museum-Reserve in Turkestan: N43 ° 17'50.62 "E68 ° 16'18.42"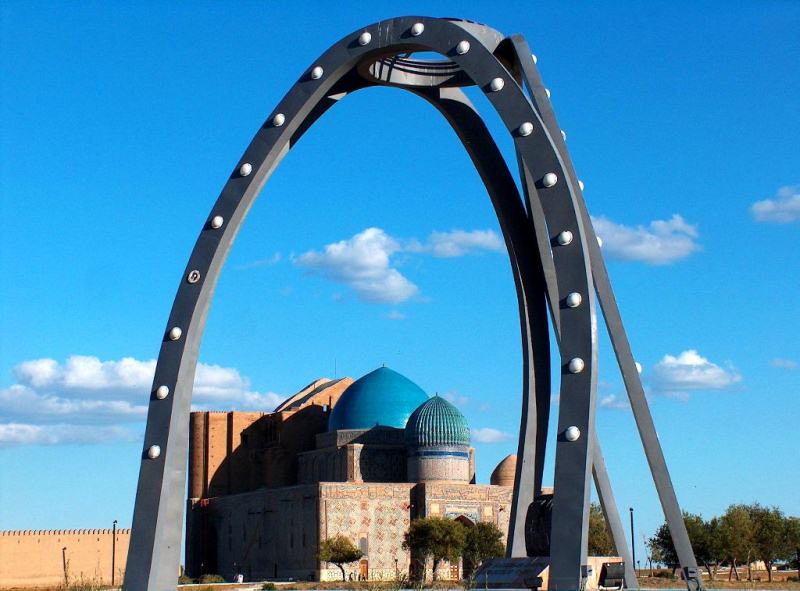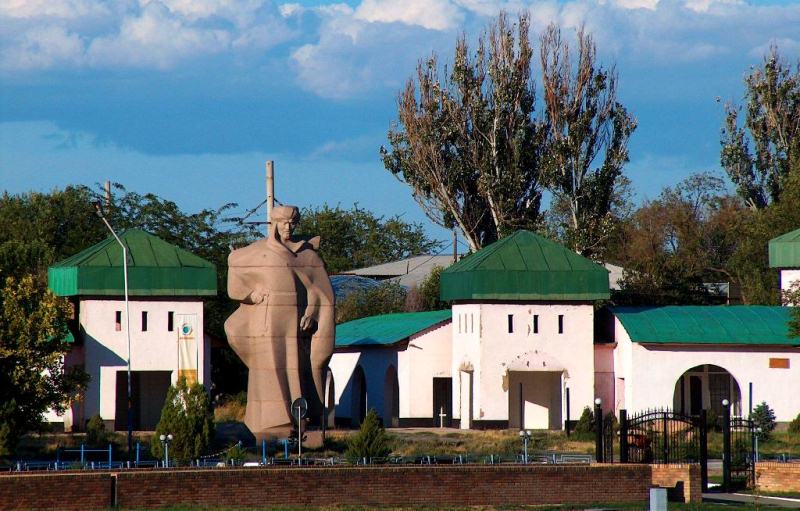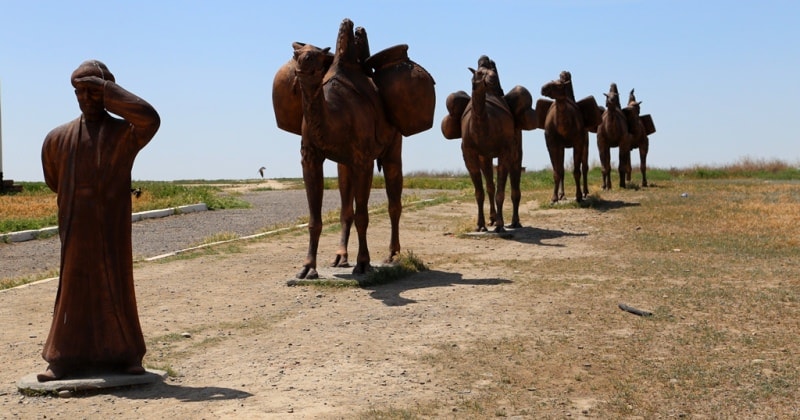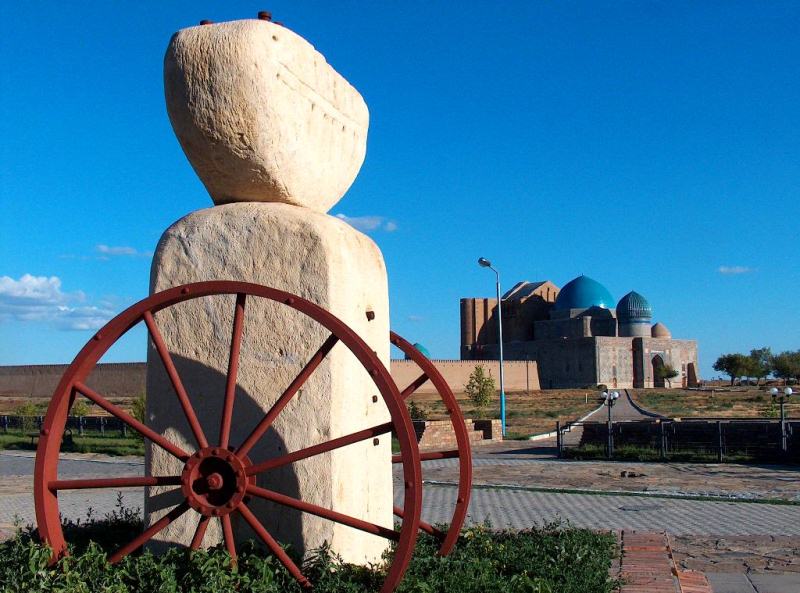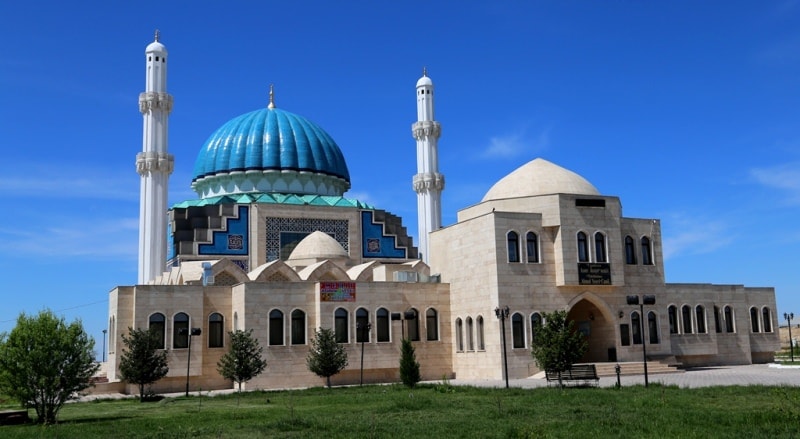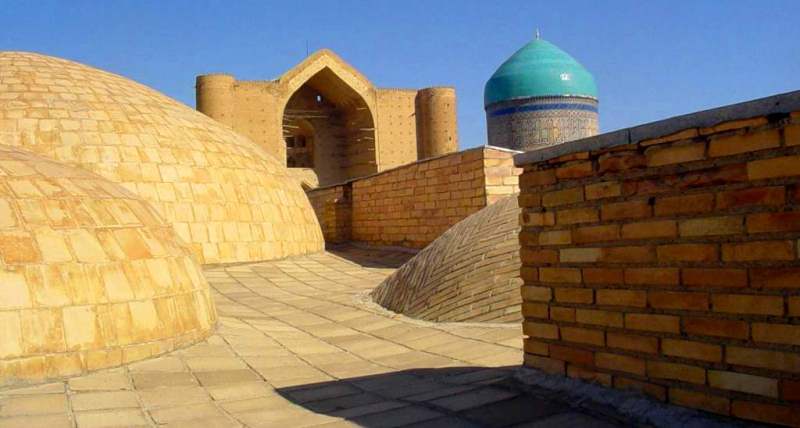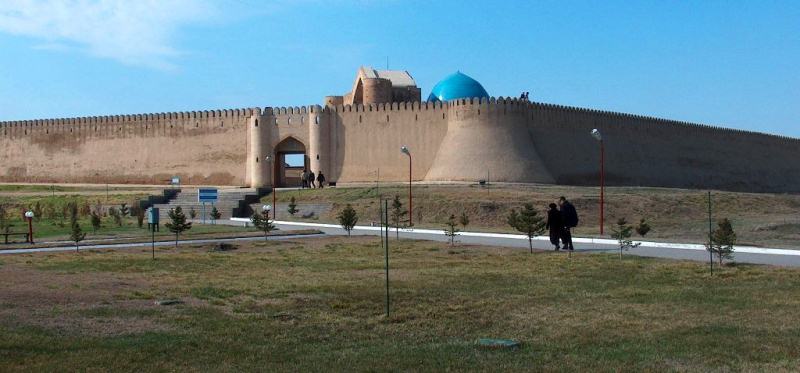 Authority:
http://azretsultan.kz
Photos
Alexander Petrov.