Mineral stone column Torysh.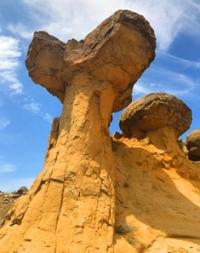 Sights of the valley Torysh.
"The traveler sees what he sees; the tourist sees what he came to see "
Gilbert Chesterton.
A trip from Aktau to the village of Shayyr.
In the southern part of the valley Torysh, where nature has placed its world-famous stone round nodules, east of the Tolegen underground cave, on the edge of the chink there are several mysterious pillars of rocks formed as a result of the destruction.
Pillars formed many millions of years ago. The main pillars of geological formations formed at a certain stage in the evolution of the earth's crust during geological processes as a result of weathering, denudation and corrosion of the mountains of Western Karatau.
The weak rocks surrounding them collapsed, and some of the rocks that turned out to be harder survived and formed this natural wonder.
These few pillars must be recognized as one of the wonders of Mangistau. This magnificent landmark of Mangystau is located in the Mangistau district of the Mangystau region, 21 kilometers east of the village of Taushyk and 23 kilometers north-west of the village of Shayyr.
The height at which the mineral pillars of Torysh are located is 197.1 meters above sea level. An extensive tract of Altynkazgan is located in the north of the mineral pillars of Torysh, and in the east there is a valley of Torysh.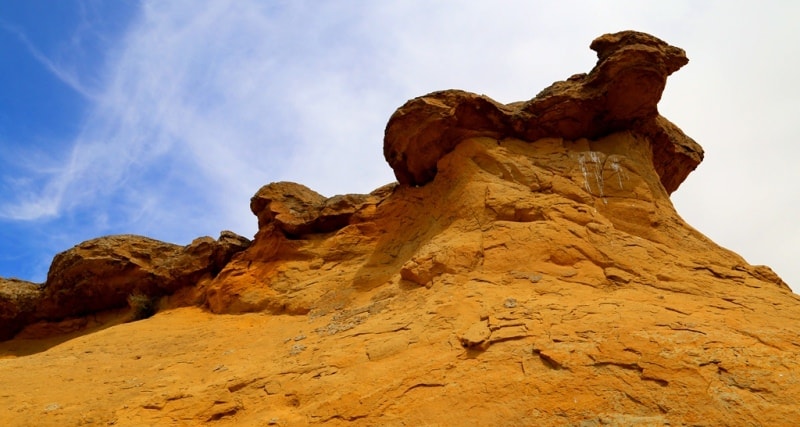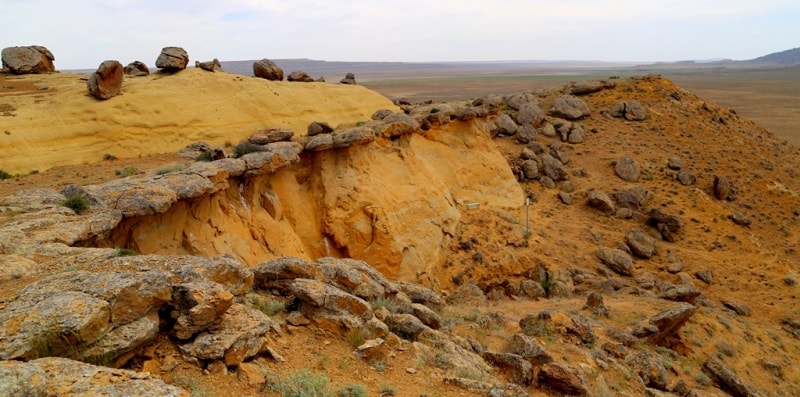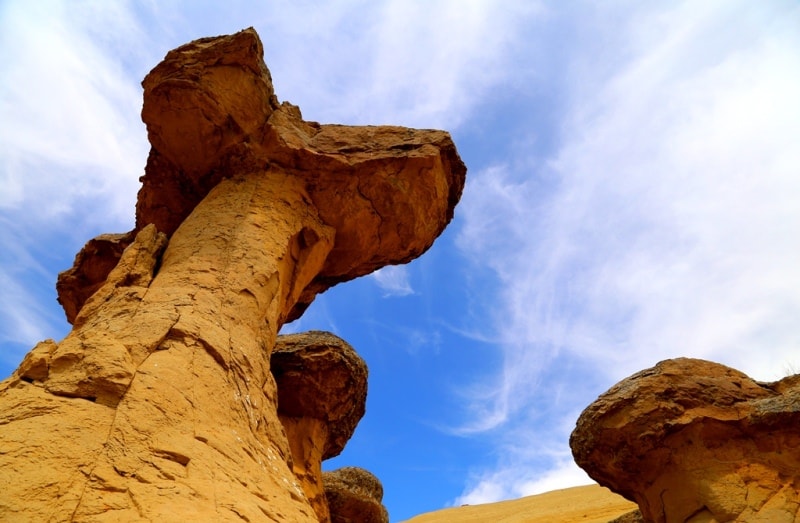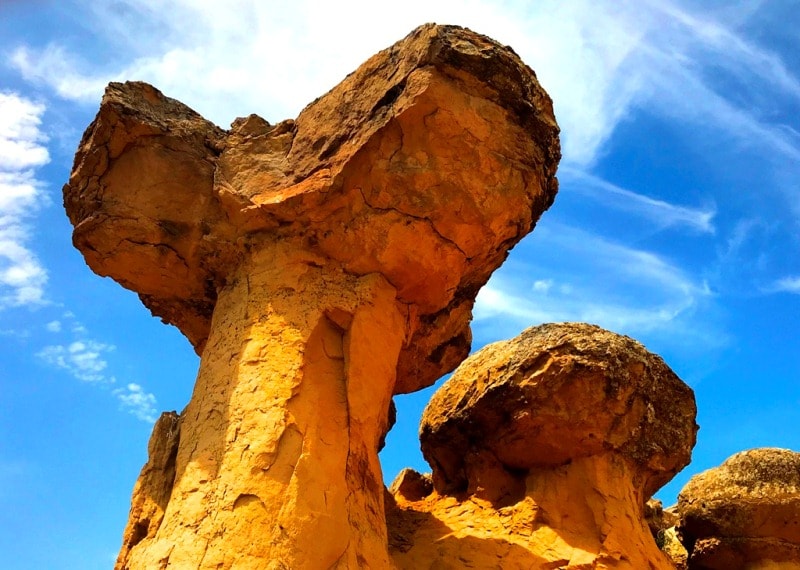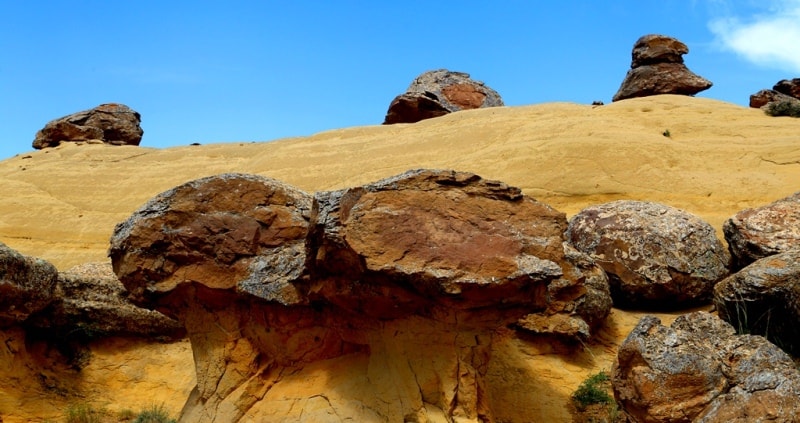 Photo and authority
Alexander Petrov.