Monument Ismail Samani.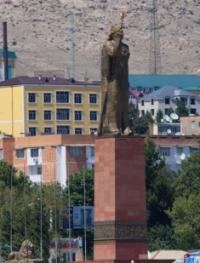 Excursion tours over Khudjand.
Ismail Samani the monument in Khudjand is constructed in 2011. The height of the monument made of bronze, makes 13 meters, and together with a pedestal the height of a monument makes 27 meters.
The crown and scepter are gilt. The history of board of emir is reflected in a huge bronze bas-relief at bottom of a monument. From two parties of a pedestal two bronze lions lay. Monument Ismail Samani amazes with the grandeur and beauty on a background of a mountain landscape.
Monument Ismail Samani is established on that place where before, since 1974, there was a monument to the leader of world proletariat to Lenin, 22 meters had height together with a pedestal, and was considered as the largest monument in the country.
The dismantled monument to Lenin has been transferred and established on a new place - in city park of the Victory.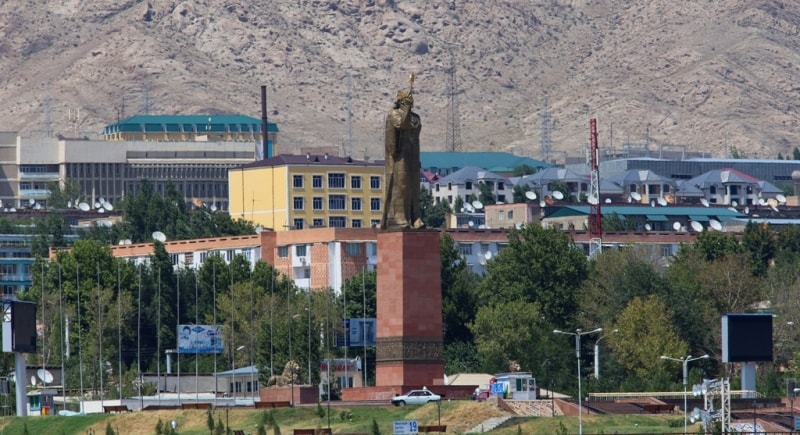 Authorship:
The Tourist guidebook on monuments of Khudjand. 2012.
Photos
Alexander Petrov