Monument Kazakh Eli.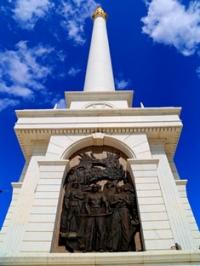 Tours along the Great Silk Road from Nur-Sultan.
"Love for the motherland is the first virtue of a civilized man"
Napoleon Bonaparte.
Excursion walks in the Aktmola region.
The total territory of the Kazakh Eli complex in the city of Nur Sultan is 5.2 hectares. The height of the monument is 91 meters, recalls the year 1991, when Kazakhstan became an independent state. At the top of the stele, the sacred bird Samruk is installed, whose image demonstrates the desire of Kazakhstan people to further development and prosperity.
The architectural and sculptural complex is designed to reflect the pages of the history of Kazakhstan - from the Sak-Scythian period to the present. The Cossack Spruce monument is a tribute to all the people who for many centuries defended their native land, their freedom and independence.
The authors of the monument are Samatbek Bokebai, Bakhtybai Taitaliev, Sembigali Smagulov. The monument is made of granite, marble, bronze, gold, metal. Opening Date: October 20, 2009. Behind the stele, a marble arc-shaped colonnade 120 meters long was built, which consists of 28 columns of nine-meter height.
In the arched openings with dimensions of 3.7 x 6.9 meters of the pedestal-cube, there are 4 bronze bas-reliefs:
"The First President and the people",
"Kaharmandyk" (Courage),
"Zhasampazdyk" (Creation),
"Bolashak" (Future) - with a total area of ​​98 square meters, the height of the main figure is 5 meters. On the eastern side of the monument, at the starting point of the Mynzhyldyk alley, there is a multi-figured bronze ensemble "Unity", on a marble pedestal 9 x 9 meters in size and 1.2 meters high.
The number of sculptures is 11 pieces, each 3.5 meters high. The threads of the past and future independent Kazakhstan will unite in the architectural and sculptural complex "Cossack Fir", symbolizing the strength and power of the young state.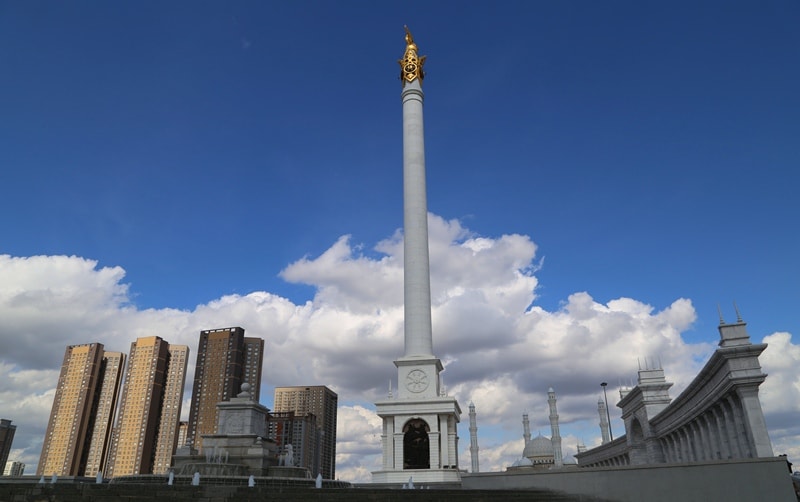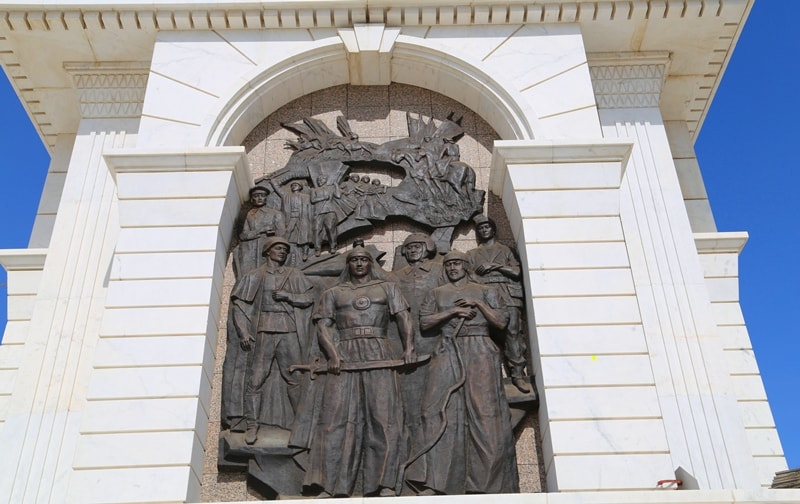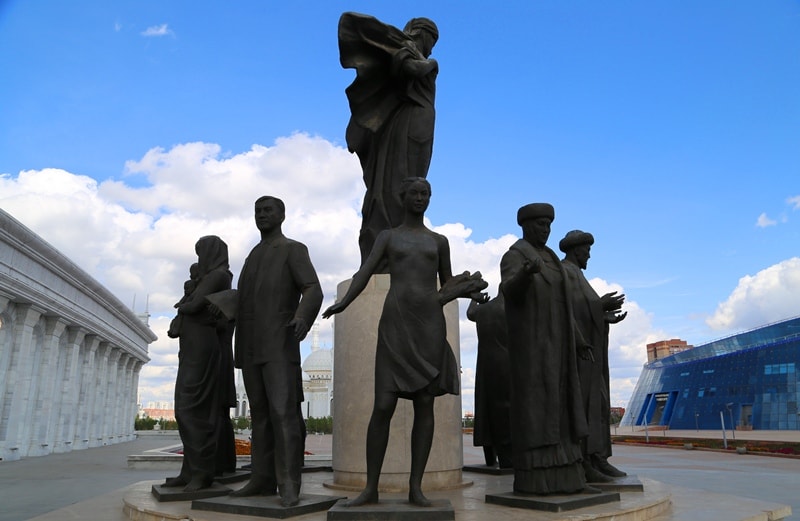 Authority:
http://reactor.inform.kz/samye-interesnye-pamyatniki-astany-a3656
Photos
Alexander Petrov.