Mountain Naizatas in Bayanaul.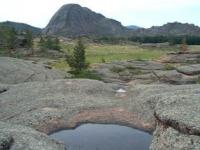 Sights of park Bayanaul.
«Every creature lives in a state of war by nature»
Jonathan Swift.
Jeep Tour from Astana to Bayanaul park.
Mount Nayzatas, 568 meters above sea level, is located in Bayanaul National Nature Park in Bayanul district of Pavlodar region. Mount Nizatas is located in the northern part of the Bayanaul Mountains. The mountain resembles the shape of a mammoth, according to experts, one of the largest monoliths of the Kazakh small hills.
Mount Nizatas consists of coarse-grained granite and has a characteristic pronounced stone block of a bizarre shape. The northwestern part of the mountain is terminated by steep slopes, the western part is more gentle and more suitable for safe climbing.
The southern and eastern parts of the mountain have steep monolithic slopes. The modern relief of the mountain was formed in the Mesozoic period as a result of the destruction of rocks under the influence of exogenous forces.
Pine, birch and aspen forests and woodlands grow on the mountain slopes and in the vicinity. Forests alternate with feather grass and mixed grass steppes. In the south, 8 kilometers from Mount Nayzatas, in the intermountain valley, there is Lake Zhasyby, and 8 kilometers in the northeast is Lake Toraigyr.
The rock of Nazaitas among tourists has another name "Bulka". The name is not only about the shape of the rock. There is a legend that in the difficult years of the Dzungar invasion, all men went to fight with the enemy.
And women began to bake cakes to support the forces of the belligerents. The fight was hard and long, women piled cakes one on top of the other, but - alas - the men did not return from a deadly battle, and there is a rock, as a symbol of grief of the Kazakh people and a symbol of memory of that difficult time.
If you look at the rock from Lake Toraigyr, then it looks like a mammoth heavily settled on its hind legs.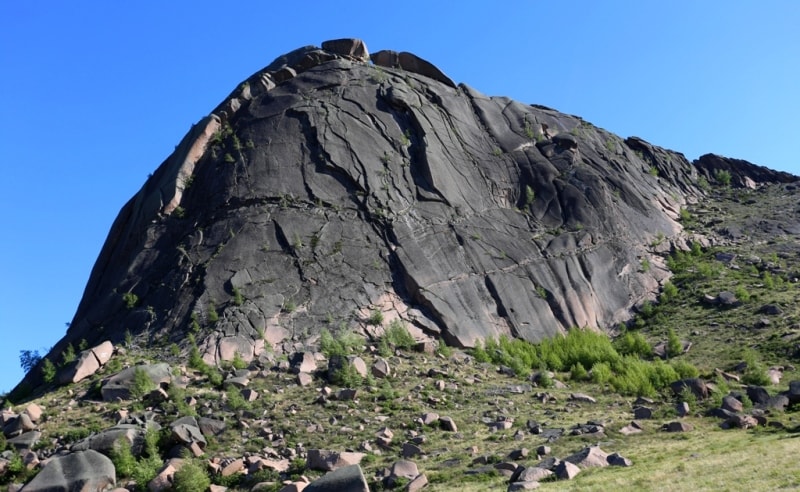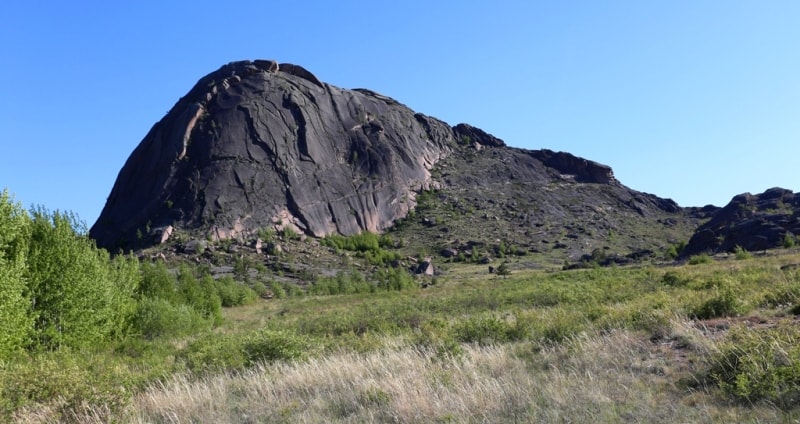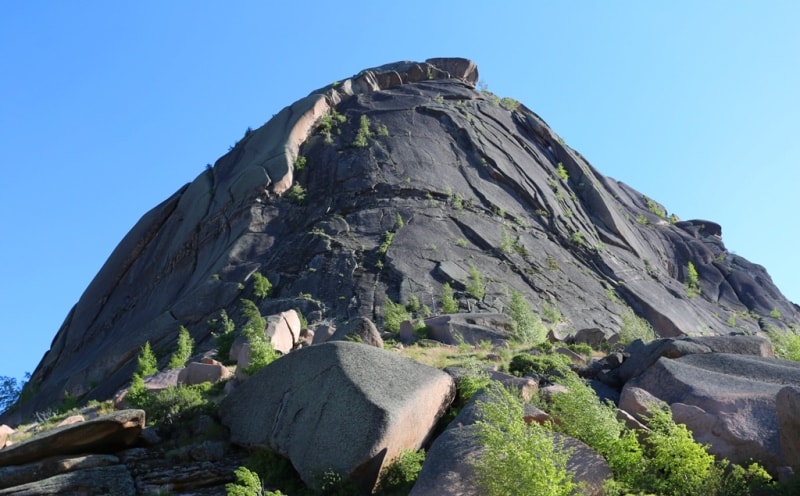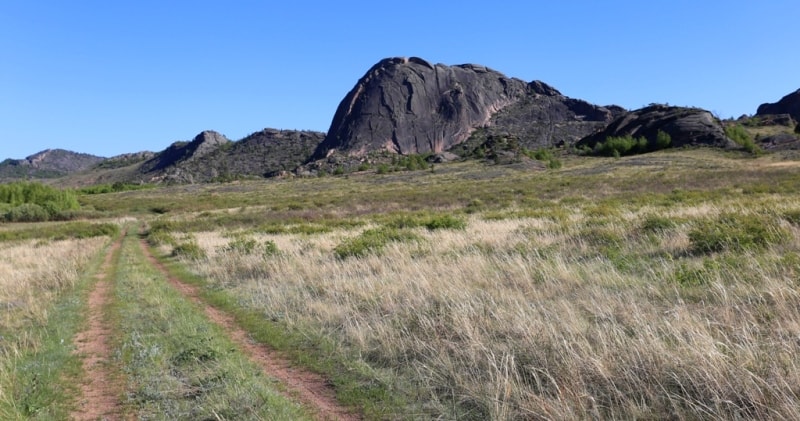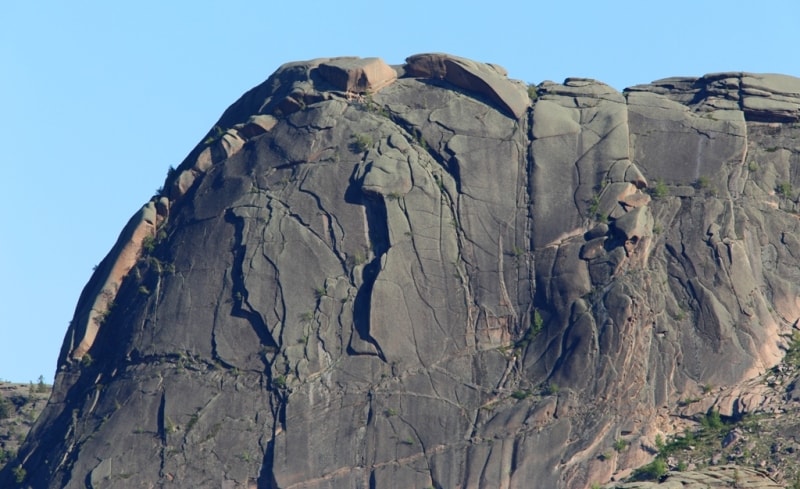 Authorship:
Advertizing leaflet Bayanaul of park, 2003.
Photos
Alexander Petrov.