Nature Borovoye.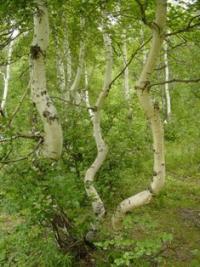 Tours by nature Borovoye.
"Nature encourages no looseness, pardons no errors"
Ralph Waldo Emerson.
Tourist Routes in Borovoe natural park.
Borovoye (Burabay), now renamed Burabay lies over 200 kilometres to the northeast of Astana and almost 100 kilometres to the south of Kokshetau - which by Kazakh standards makes it very accessible.
It's a name that is treasured by all Kazakhs, referring not only to the famous lake that lies in the middle of the mountains, but to the whole Burabay-Kokshetau National Park. Only 630 square kilometres in size, it is one of the country's smaller nature reserves.
Burabay is dominated by its clear, spring-fed lakes, and the deciduous ash and birch forests that surround them (the Russian name Borovoye signifies a landscape covered by Bor; or "little forest").
The park owes its clean, fresh air to these woodland trees - which in turn has granted it a reputation as a health resort, together with its mild climate and soothing scenery. Small guesthouses, hotels and holiday camps are scattered everywhere, but in spite of this there is plenty of pristine landscape still remaining, and even during the high season between June and September there are plenty of places to find peace and solitude.
Is situated in the territory of the Shuchinsky district of Kokshetau oblast on the eastern foothills of Kokshe mountain (H-947). The territory is 10,5sqkm, the length is 4,5km, the width is 3,9km; average depth is 4,5m, and the max depth is 7m.
The shore line is 13,6km, the area of the water is 164sqkm. The hollow of the lake is almost round, the bottom is level with bias to the north-west; the south shores are granite, and the east shores are sandy.
The water in the lake is soft, limpid, and one can see the deepest bottom of the lake. Borovoye Lake is separated with the ranges from the closest lakes (Big and Small Chebiache, Shuche, kotyrkol, Zhukei, etc.).
Not so big island "Zhumbaktas' is situated in the north-western part of the lake and at a height of 20m above water. The cliffs and capes of the north-western and southern coasts (Kyzyltas, Gorky, etc.) create the unique landscape.
The coast is overgrown with pine and birch forest. The combination of mountains, pine forest and the lakes makes a special climate conditions in the natural boundary. The climate kumys medicinal health resort complexes (sanatorium "Borovoye", "Okzhetpes"; rest house "Blue Gulf", etc.) are one of the best in the country and built on the eastern coast between Sarybulak and Gromotukha Rivers.
There are medicinal mud and mineral springs. The beauty of the nature of Borovoye is sung in Seifulin's poem "Kokshetau" and in Mukanov's novel "Botagoz".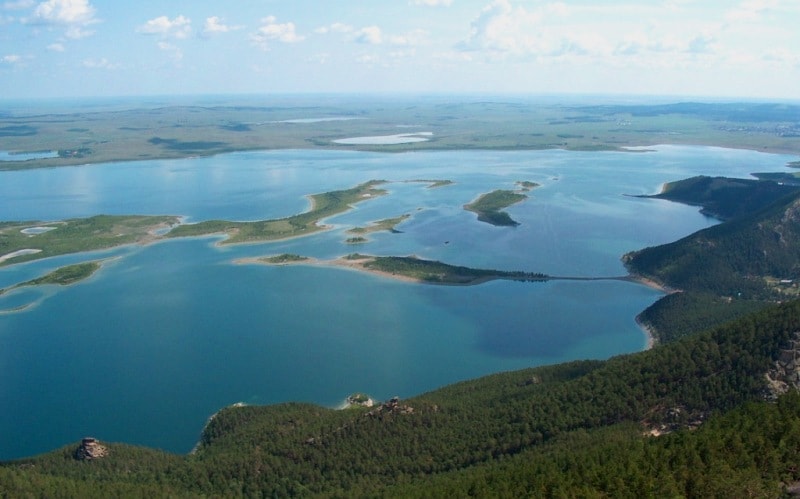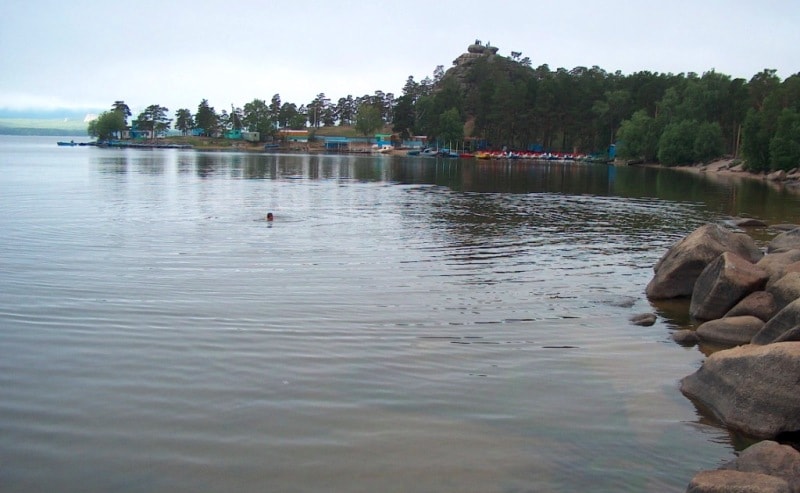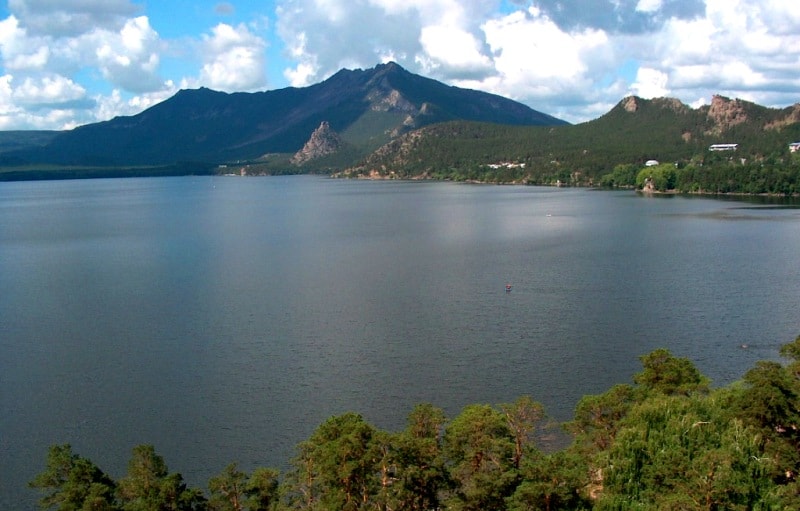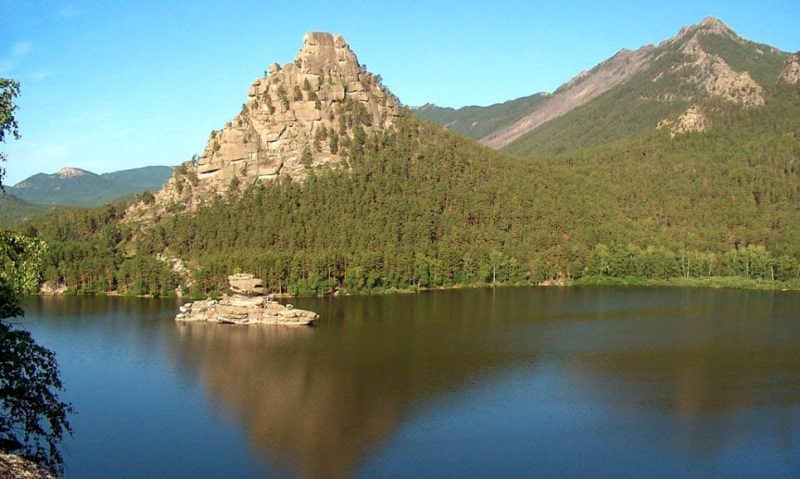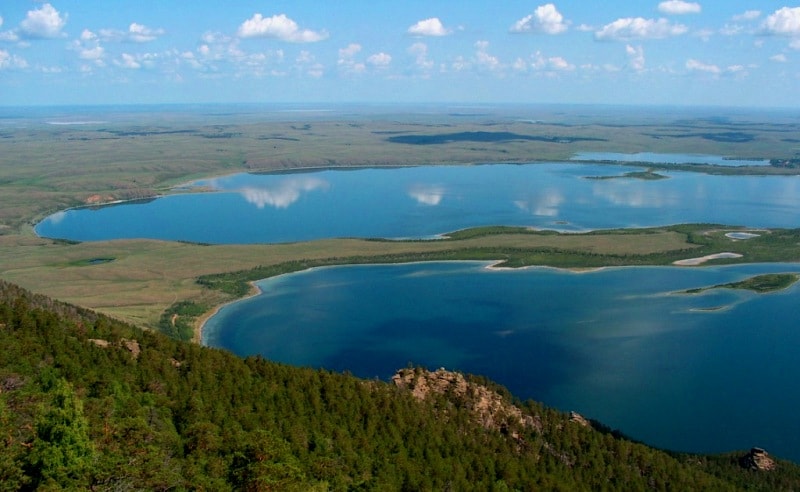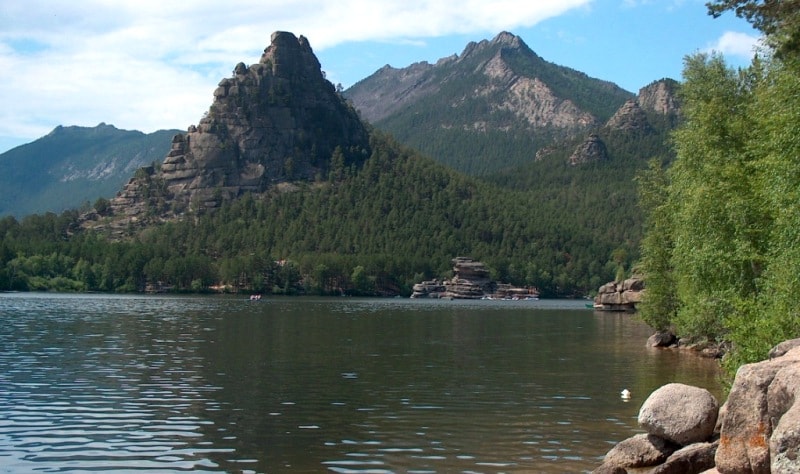 Authority:
From the advertising guidebook across Kazakhstan. The ministry of tourism of Kazakhstan.
Photos
Alexander Petrov and Sergei Mikhalkov.