Northern cliff Ustyurt plateau.
Tours on northern cliff of Ustyurt plateau.
"The creation of a thousand forests is in one acorn"
Ralph Waldo Emerson.
Sights of the Northern cliff of Ustyurt plateau.
Northern cliff of the Ustyurt plateau begins to the South from saline land Kaidak and lasts the abrupt twisting wall cut by deep, long ravines. On the East of cliff it is stretched to lower reaches of the river Chegen and then lost, without reaching sands Big Barsuki.
The most part of the Northern chink of Ustyurt is located in the Aktyubinsk region, the western part of the Northern chink of Ustyurt is in the Atyrau region of Kazakhstan. The relief of Ustyurt is caused by horizontally lying Sarmatian limestones which put this plateau.
The desert climatic mode preserved the surface of Ustyurt, erosive processes within the plateau are practically absent. Some hollows of the plateau represent ancient lake bathtubs, funnels and failure forms are. Soils of Ustyurt change from the North on the South.
A northern, sublime part is characterized by semi-deserts and is covered with mainly brown carbonate soils. Wormwood deserts in which there are more semi-bushes and much less shrubby and wood plants - a black saxaul are extended to the Ustyurt plateau.
On certain sites of the Ustyurt plateau melkobugristy sands meet. The fauna of Ustyurt, especially its central parts, does not differ in wealth but to comparison with fauna of sandy spaces. Spaces of Ustyurt are used generally as distant pastures in the spring, in the fall and partially in the summer.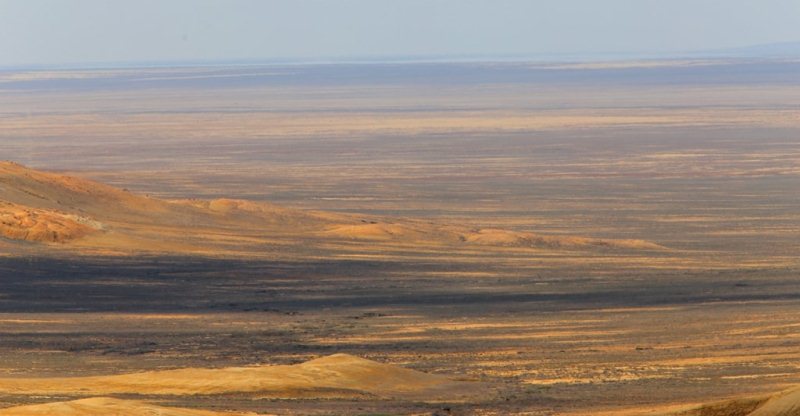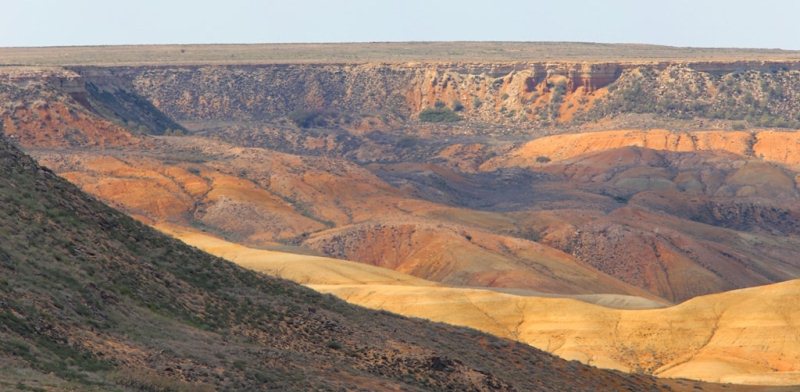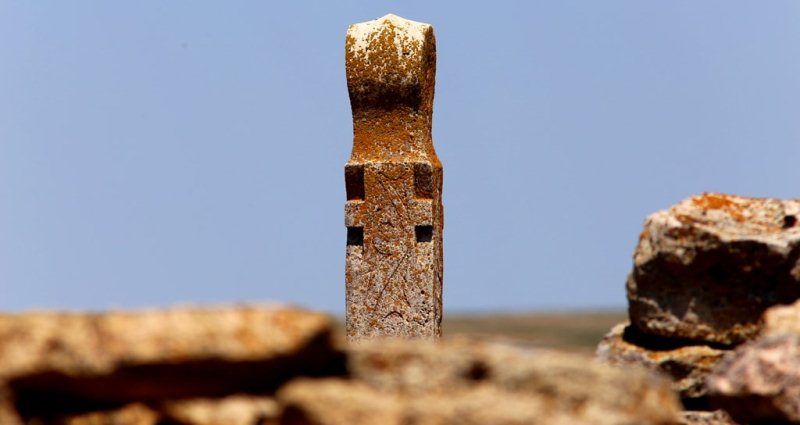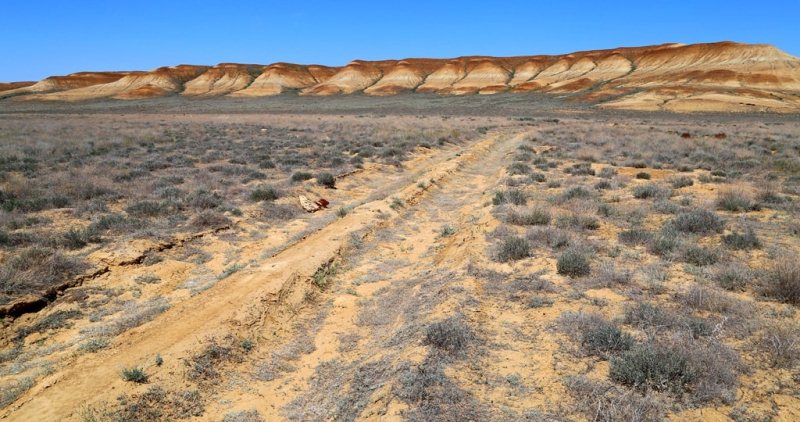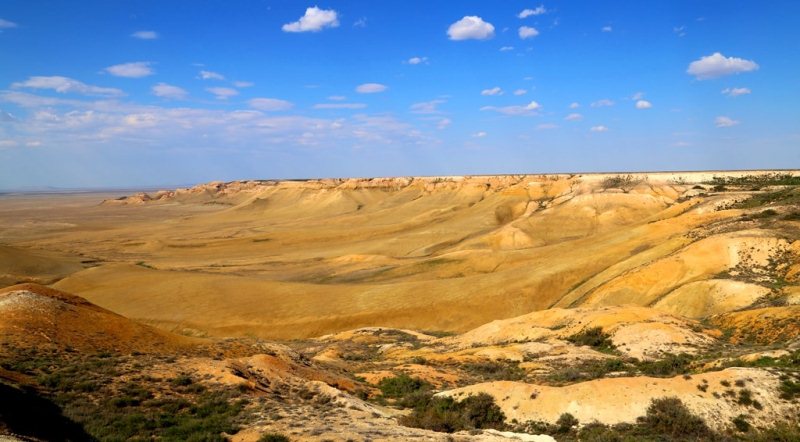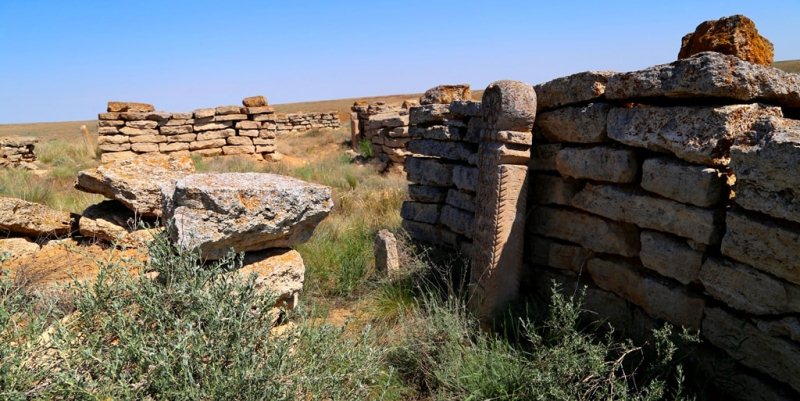 Authority:
http://big-archive.ru
Photos
Alexander Petrov.