Oinak Boszhira glade.
Tours Deserts of Mangyshlak.
«It is better to see once, than 100 times to hear»
The Great Silk Road and Mangyshalk.
Oinak Boszhira is an open, flat area bounded on the northern side by a majestic panorama with the Borly tau mountain and the Soltustik and Ontustik Asu Tisteri outlier towers, located in the Boszhira tract in the Karkiyansky district of the Mangistau region.
On the east side, Polyana is limited by the Western cliff of the Ustyurt plateau, on the west side there are chalk accumulations of sediments and influxes, from the south a large space gradually turns into the Karashek salt marsh.
The surface of Oinak Boszhira is located at an altitude of about 20 meters above sea level, composed of gray-brown, underdeveloped, loose soils, which were chosen by colonies of gerbils. Closer to the eastern channel, which was formed by rains and spring floods, saxaul and biurgun grow.
There are convenient parking lots for overnight stays, from here beautiful and amazing panoramas at sunrise and sunset on the amazing nature of the valley open.
Geographic coordinates of Oynak Boszhira: N43 ° 24'35.68 "E54 ° 04'53.28"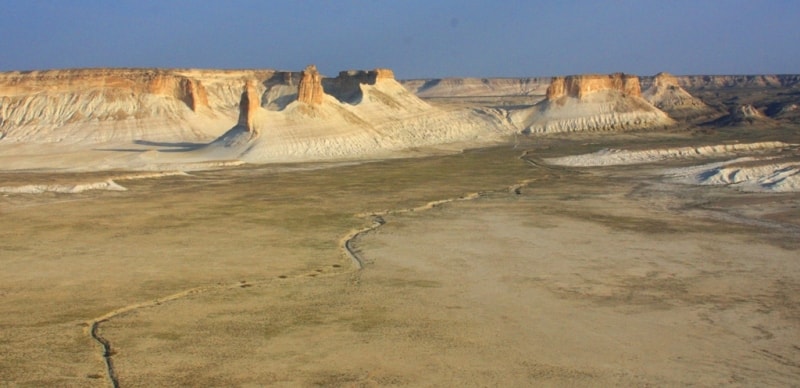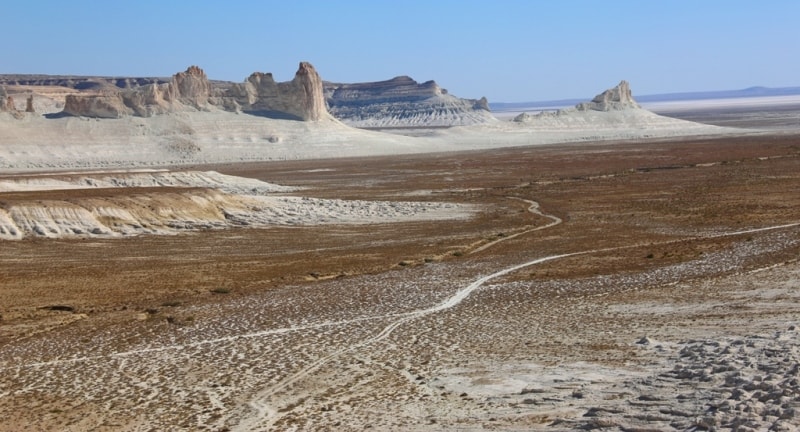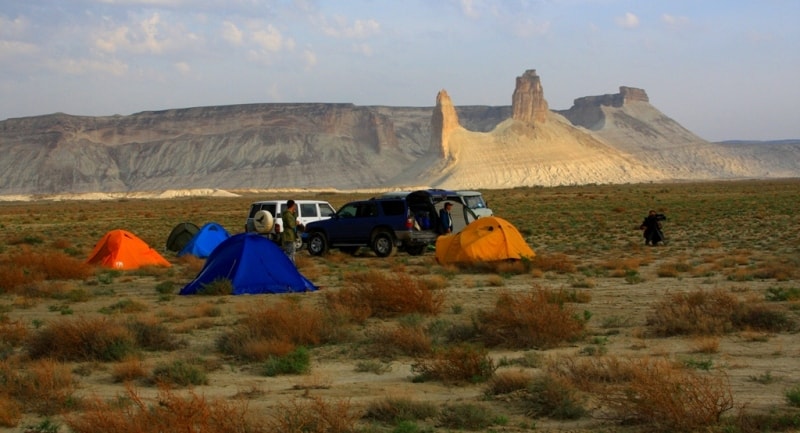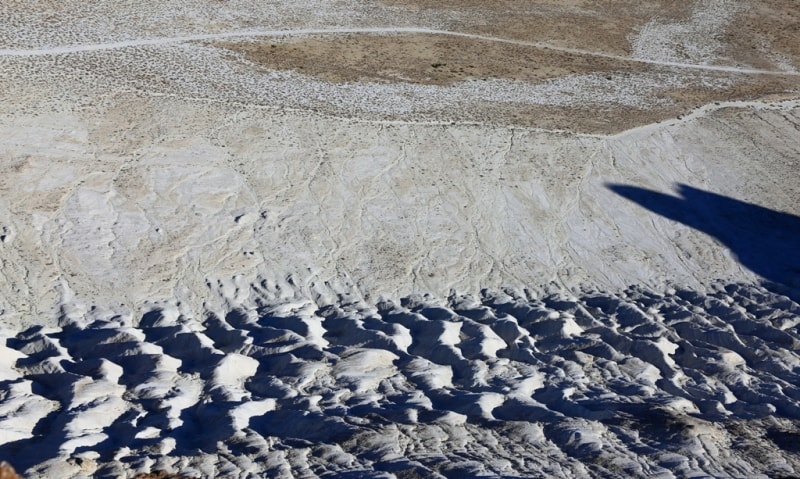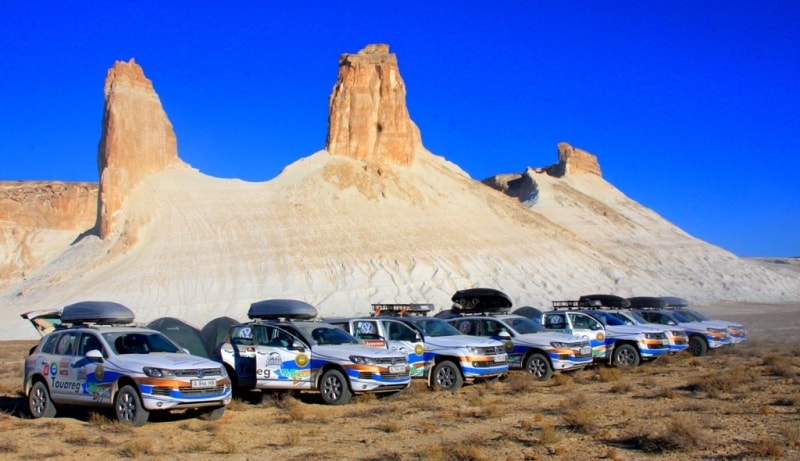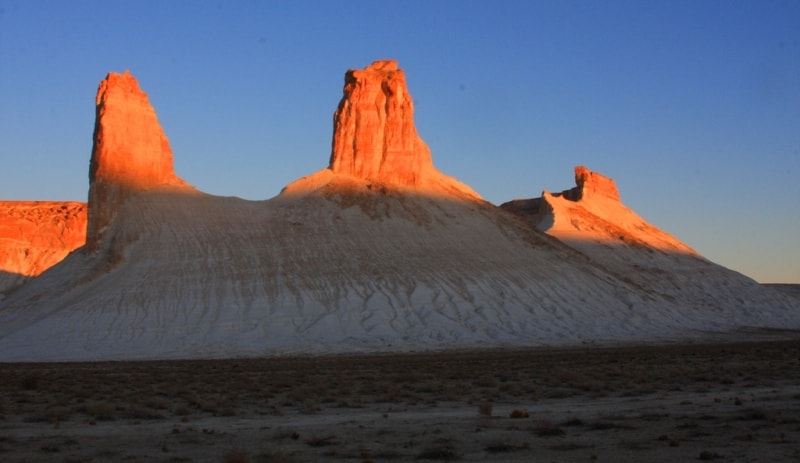 The text and photos
Alexander Petrov.