Second panorama Boszhira.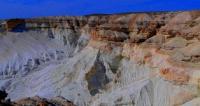 Tours to places of interest of province Mangistau.
"Nature will tell you a direct lie if she can" 
Charles Darwin.
Ramblers Walking Holidays on Mangyshlak.
The second panorama of Boszhira is located on the Western cliff of the Ustyurt plateau, at an altitude of 270 meters above sea level, in the Karakiyansky district of the Mangistau region. The distance from 79 km of the Zhanaozen - Beket ata Mosque to the Second Panoramic Point is 5.6 km.
The distance from the First to the Second panoramic point is 3 kilometers, of which 552 meters you need to walk down to the edge of the cliff. The second panoramic platform overlooks the western part of the Ortasha plateau, the Shoky tau mountain 266 meters above sea level.
In the southeast direction, 700 meters from the Second Panoramic Point, an unnamed table mountain rises 266 meters above sea level. From here you can see Mount Yurt, 253.3 meters high above sea level, Zhogarly plateau, 243.1 meters above sea level.
At 200 meters from the beginning of the descent to the Second panoramic platform, along the way, you will meet a hunting aran, it is good to photograph it against the backdrop of the Ortasha plateau.
Geographic coordinates of the Second panoramic point of Boszhira: N43 ° 27'29.74 "E54 ° 03'48.45"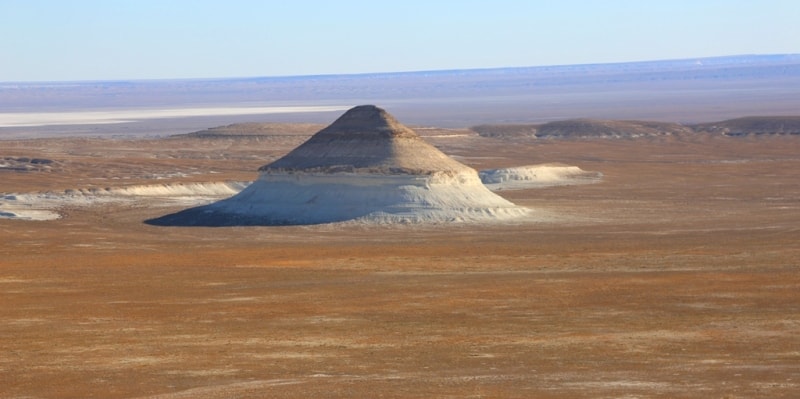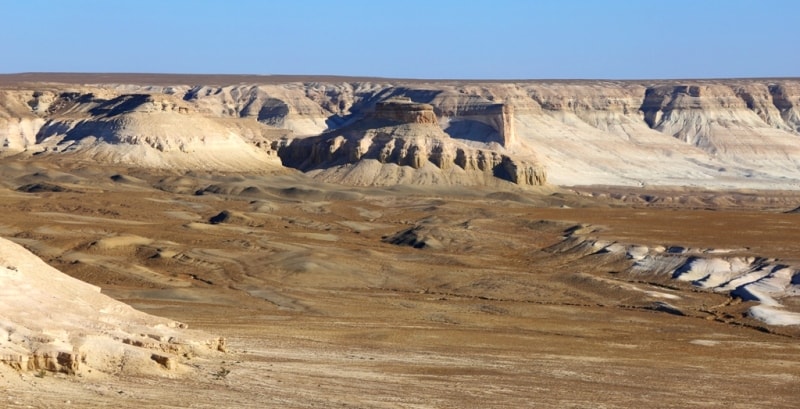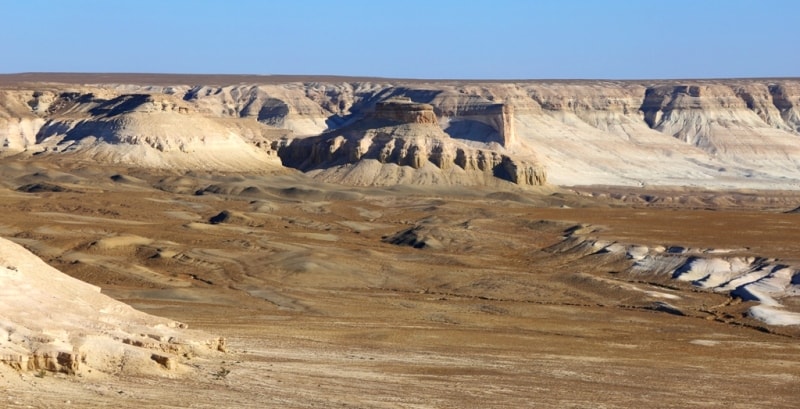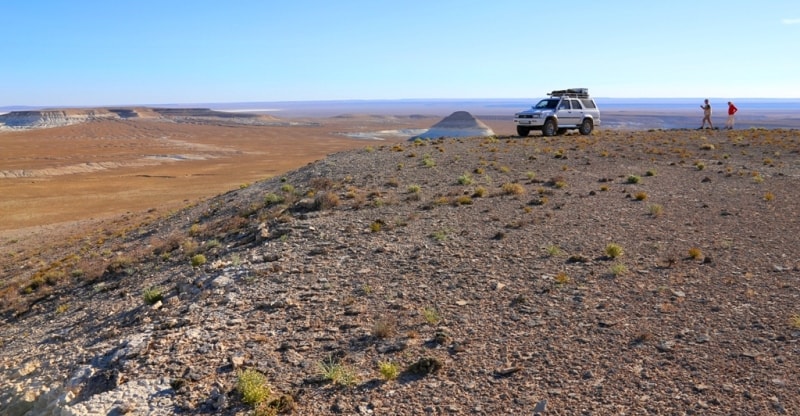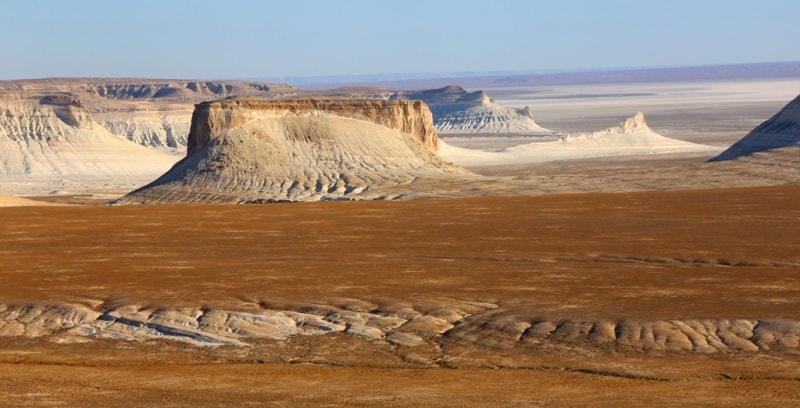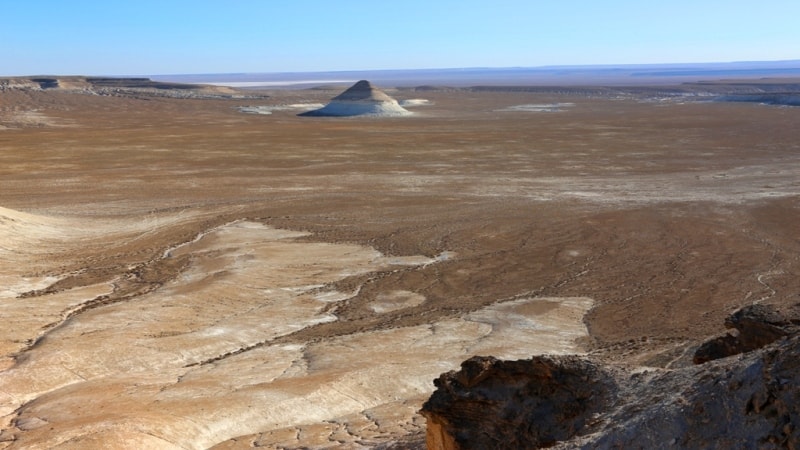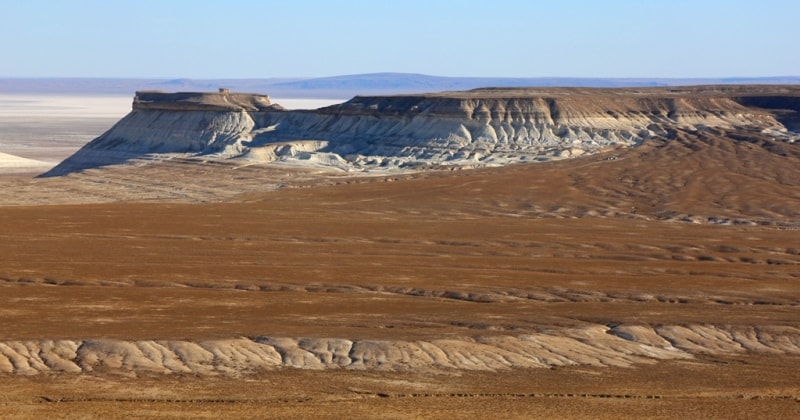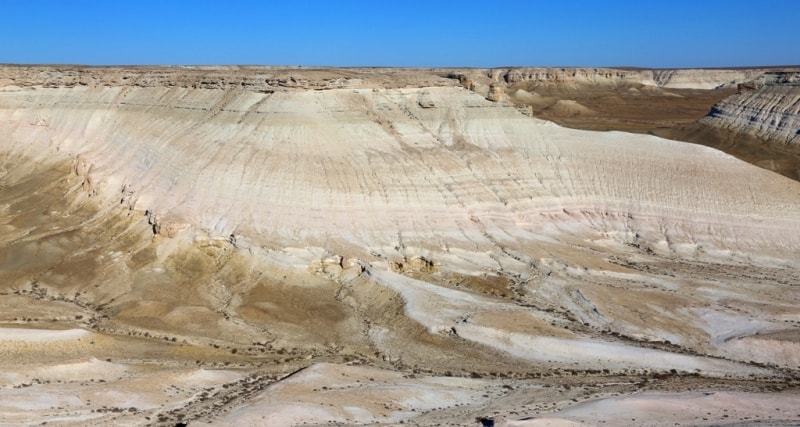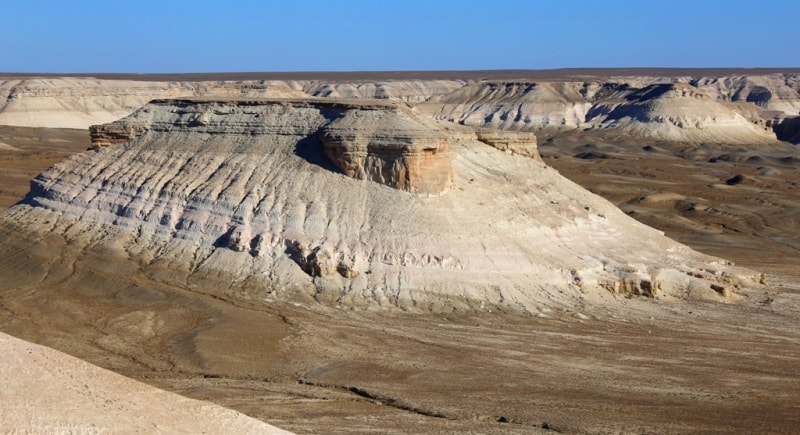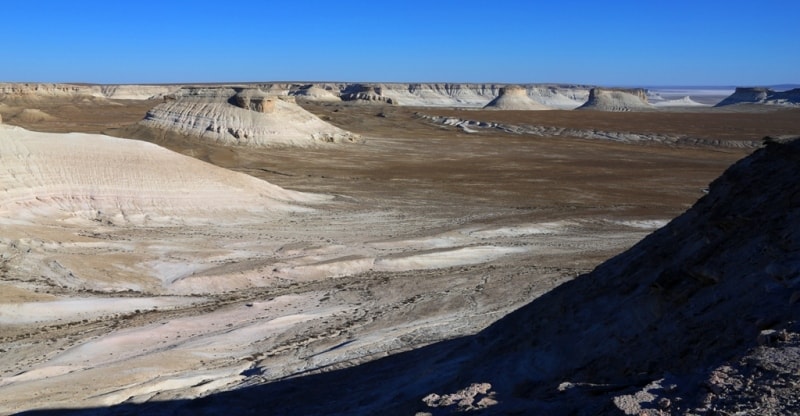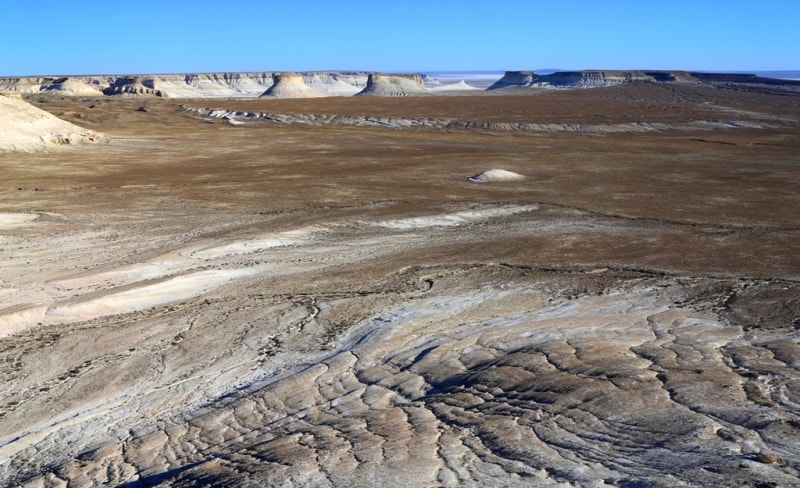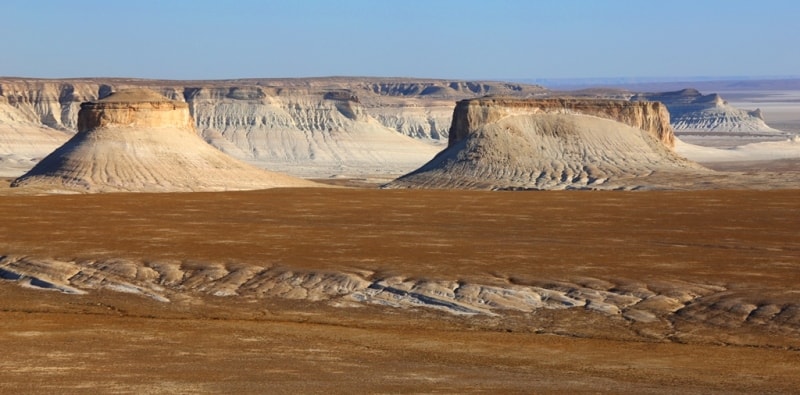 Authority and photos
Alexander Petrov.