Pass Ketmen in Almaty region.
Best tours Kazakhstan.
"In nature, everything is connected to one another, and there is nothing accidental in it. And if a random phenomenon comes out, look for a human hand in it"
Mikhail Prishvin.
Central Asia nature.
The Ketmen pass with a height of 3045.6 meters above sea level is located in the central part of the Ketmen ridge, which stretches from west to east for 240 kilometers, of which 120 kilometers of mountainous terrain are located in Kazakhstan, the rest of the mountains are located in the Republic of China.
In the northern part of the pass, on the foothill plain at an altitude of 1400 meters above sea level, there is the village of Ketpen, from which a road was laid to the pass in the Soviet era along the Ketmensai gorge, which is open from July 1 to the end of September.
Since mid-October, ice and ice have formed on the road, snow on the pass, travel is already impossible for cars at this time. From the pass, the road leads down the Ketmen gorge and leads to the right bank of the Shalkudysu River at an altitude of 2380 meters above sea level.
The Ketmen mountains are located in the eastern part of the city of Almaty, 276 kilometers. In the main ridge, the dominant height is the Heavenly Peak with a height of 3652.8 meters above sea level, in the southern branch of the Ketmen ridge in the Karatau Mountains an unnamed peak rises with a height of 3728.1 meters above sea level.
The ascent to the pass is picturesque; as you ascend, the altitudinal zonality changes, which is represented by flora from hot steppes to alpine meadows. From the pass you can see a view to the north, to the valley of the Ili river, in the south you can see the mountains of the Central Tien-Shan with the Sarydzhaz and Meridional ridges.
Geographic coordinates of the Ketmen pass: N43 ° 19'42.32 "E80 ° 19'08.34"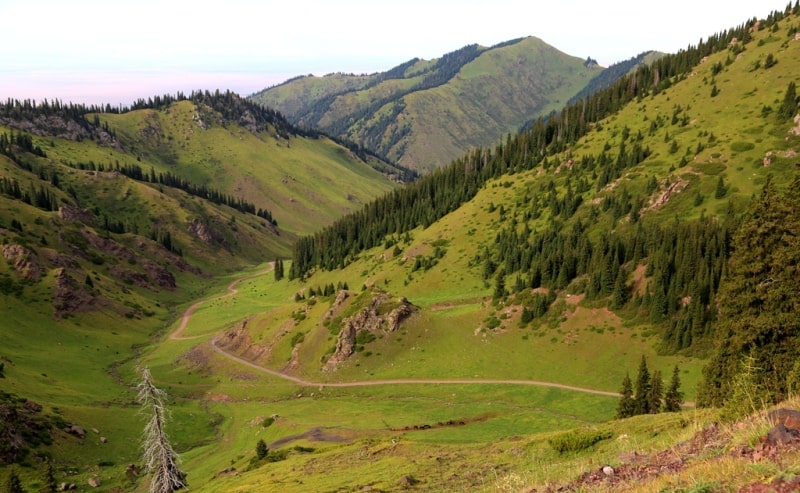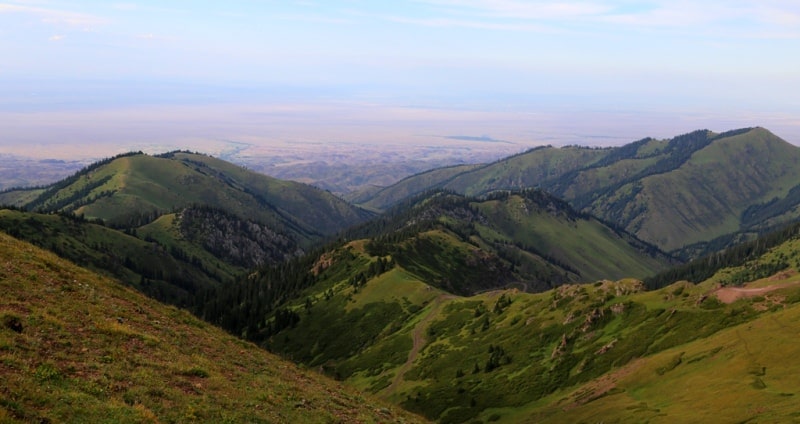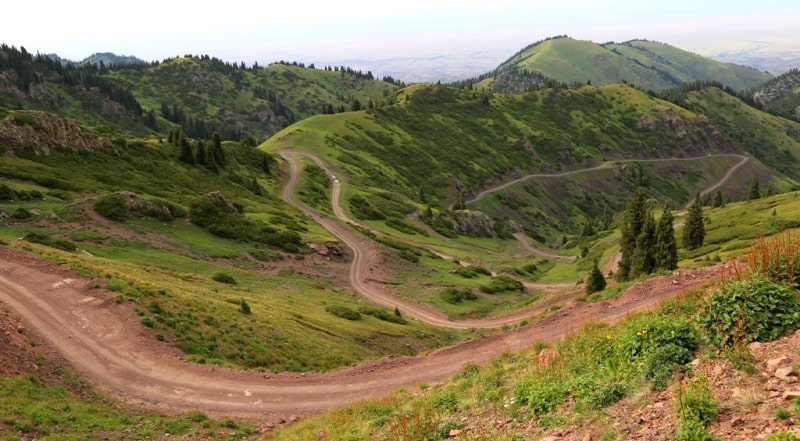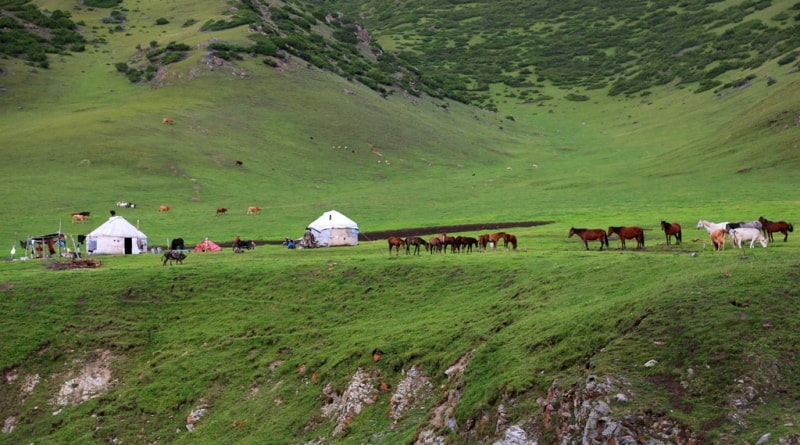 Authority and photos by
Alexander Petrov.