Peak Heroes Panfilov's.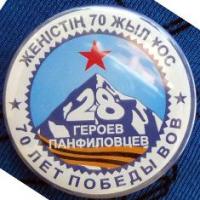 Excursion tours Almaty Low Almaty gorge.
"Those who travel to mountain-tops are half in love with themselves, and half in love with oblivion" 
Robert Macfarlane. «Mountains of the Mind: A History of a Fascination».
Pedestrian tour Almaty mountains.
The peak of Heroes Panfilov men is located in the mountains Azutau, to the west of a branch of the Small Almaty spur of Zailiysky Ala-Tau. The highest point of peak of 4120 meters above sea level. The Uchitel and the pass of the same name unites to two tops, in the east a snow crest with Karlytau top, in the West with top.
The southern slope of peak is full of abrupt rocks, a lobby and taluses. Northern snow and ice the slope of peak is turned on Bogdanovich glacier. The western and east slopes bed curtains and places without ice. In the Soviet years at peak of Heroes Panfilov men trainings and sports competitions of climbers were held.
In the winter of 1942 the group of climbers as a part of Yu. Menzhulin, M. Plyushchev, P. Popkov under the leadership of A. Maleinov ascension on anonymous top, having devoted the ascension to a feat of Kazakhstan citizens in fights for Moscow and called the conquered peak by the name of 28 guardsmen Panfilov men.
In May, 2015 mass ascension on peak of 28 guardsmen Panfilov men devoted to the Victory Day holiday, carried out in a framework annual climbing  was organized. More than 450 people participated in ascension.
Participants of ascension were awarded with memorable badges and treated with champagne. The peak received the name in honor of 28 guardsmen Panfilov men.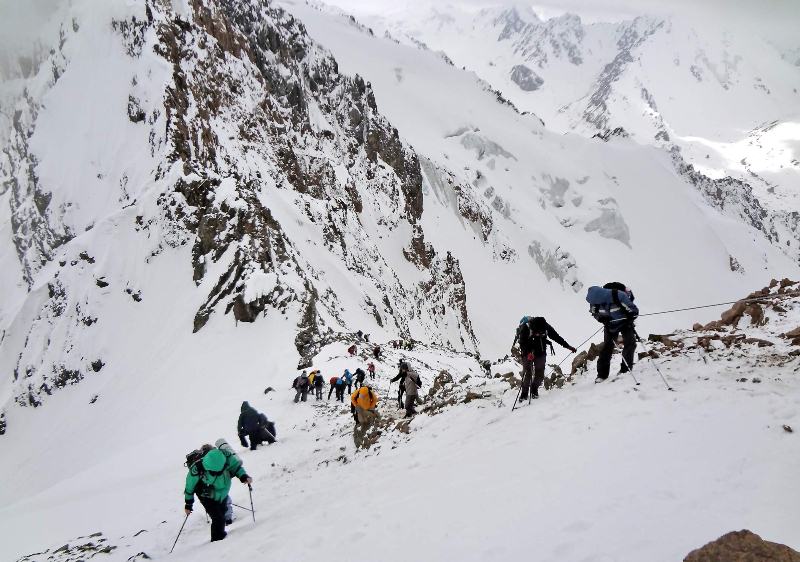 Authority:
https://ru.wikipedia.org/wiki
Photos
Sergey Mikhalkov.