Plateau Zhogargy Boszhira.
Hiking tours to Boszhira valley on Mangyshlak.
"Nothing in the nature disappears completely, except the Wednesday surrounding us"
Leonid S. Sukhorukov.
Best tours on Mangyshlak.
The magnificent chalk plateau Jogarly Boszhira is located at an altitude of 243.1 meters above sea level, 1.5 kilometers south-west of the Borly tau outlier, 2.2 kilometers southeast of Mount Shoky tau and 1.1 kilometers to the north west of the Ontustik Azu tisteri outlier in the Boszhira valley in the Karakiya district of the Mangistau region.
The Zhogarly plateau is a small part of the surviving cliff of the Ustyurt plateau, which is located in the very heart of Boszhira. From the north of Jogarly, the Ortash plateau is bounded, from which a road is laid to the foot of Jogarly and from where a walking path begins, which leads to the plateau and further along a narrow chalk bridge through an old fortress-shelter leads to the vast outlier Ulken keme.
One of the best panoramas of the surrounding sights of the Boszhira valley opens from the Ulken keme plateau.
From the south, the plateau is limited by the chalk gorge Ak shatkaly, from the east by the Borly tau mountain. From the south, the plateau is closed by the Ulken keme outliers. The smoother surface of the plateau from south-west to north-east is 821 meters long the greatest width in the southern part is 318 meters.
You can get to the Zhogargy plateau by driving through the Zhusaly descent, in the middle of the descent you turn left and after 8 kilometers passing the Ortasha plateau the road will lead you to the beginning of the trail on the Zhogarly plateau.
Geographic coordinates of the Zhogarly plateau: N43 ° 25'19.01 "E54 ° 03'38.63"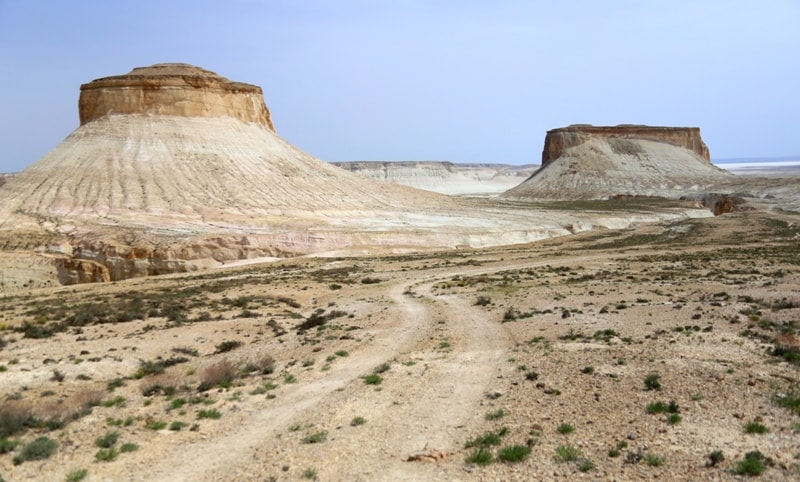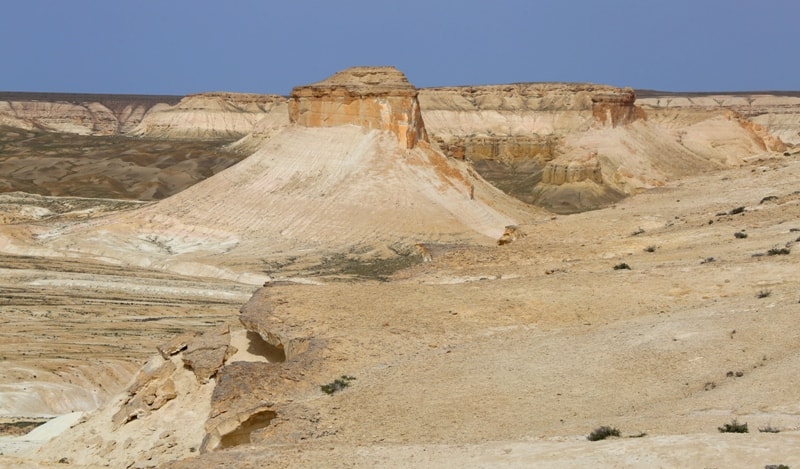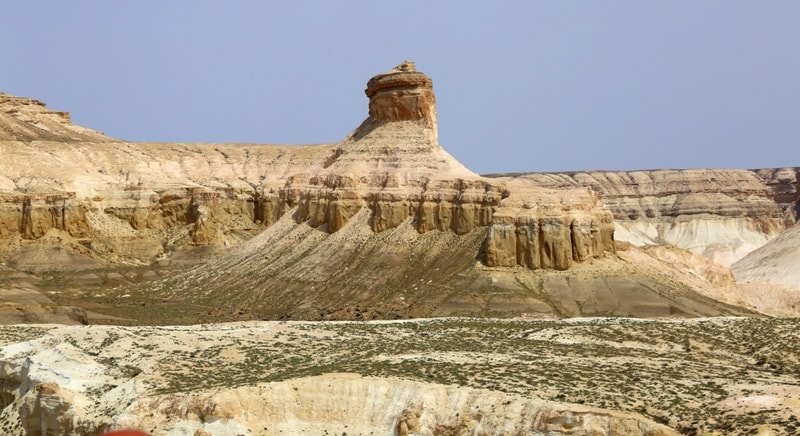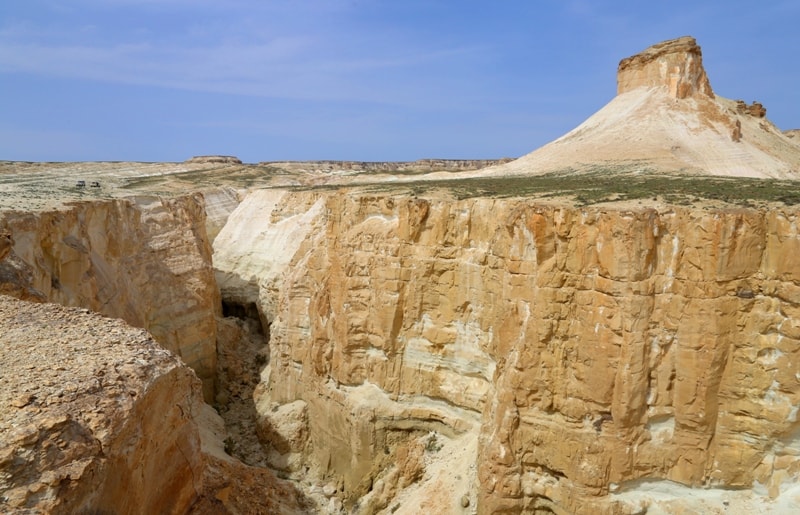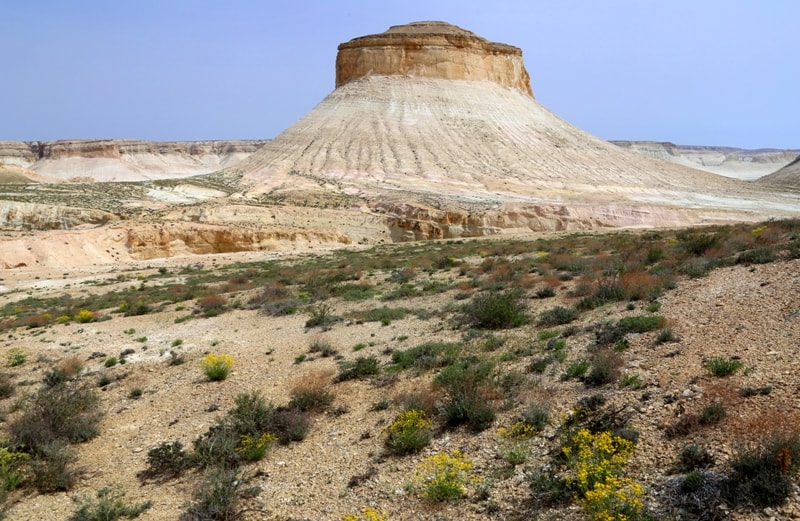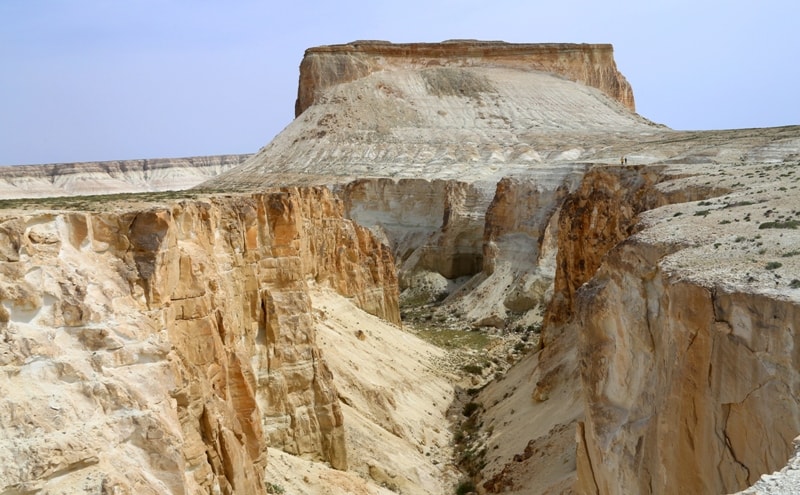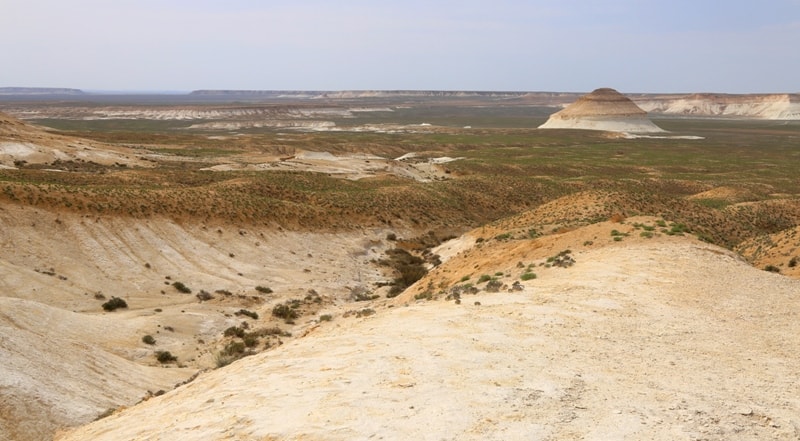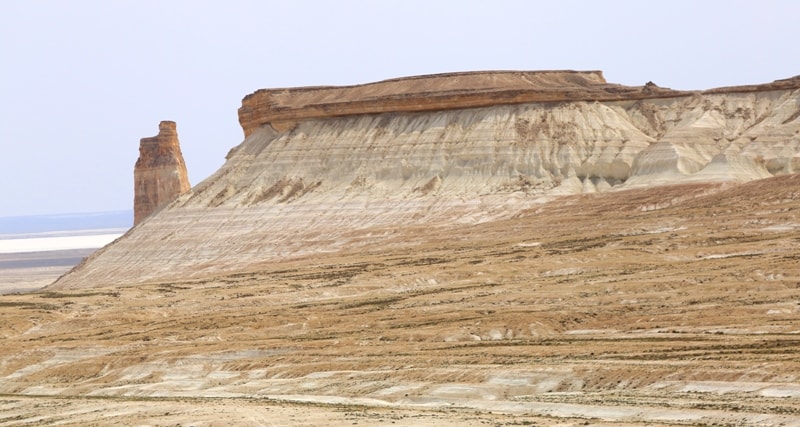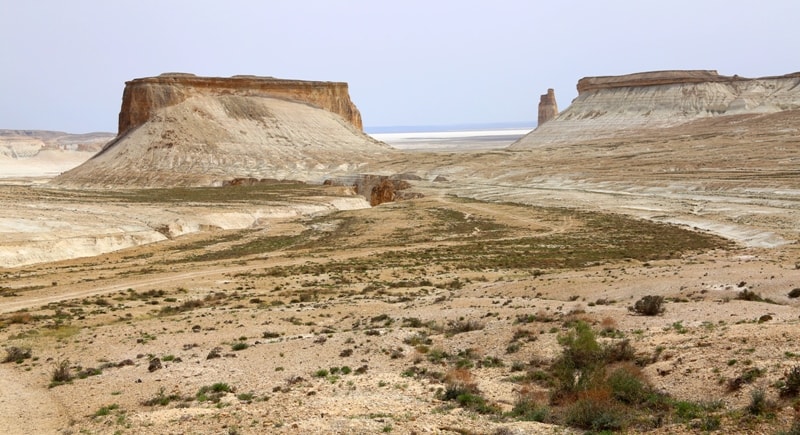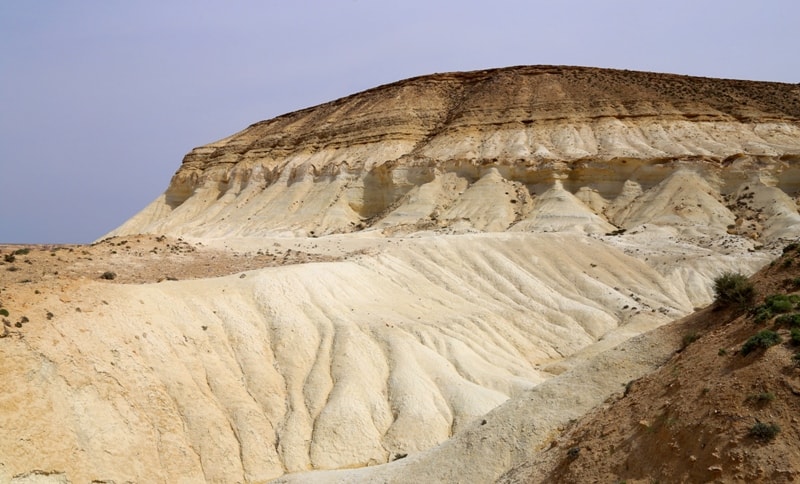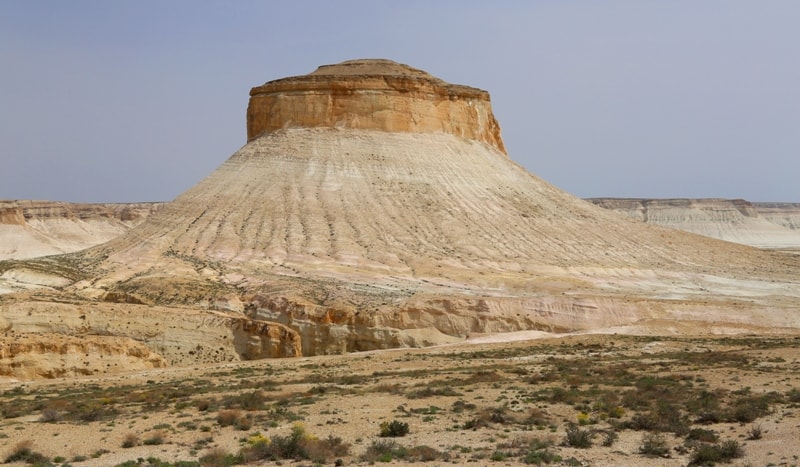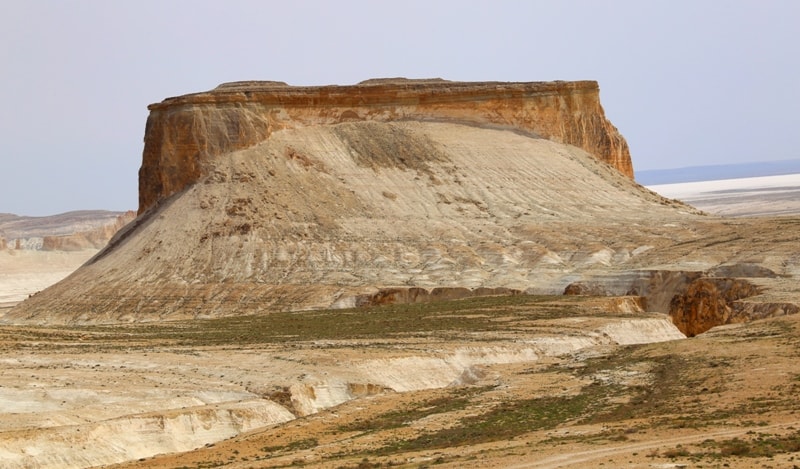 Authority and photos
Alexander Petrov.