Puppet theater in Ashgabad.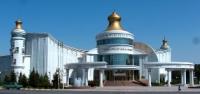 Fam tour in Ashgabad.
"Culture makes people understand each other better. And if they understand each other better in their soul, it is easier to overcome the economic and political barriers. But first they have to understand that their neighbour is, in the end, just like them, with the same problems, the same questions"
Paulo Coelho.
Tours Turkmenistan Adventure. Trekking, Hiking & Tours.
Turkmen state puppet theater (Turkmen  - Türkmen Döwlet gurjak teatry) - the only puppet theater in Turkmenistan located in Ashgabad. The building was built in 2004 - 2005 by the Turkish company of Polimeks on Garashsyzlyk Avenue of a shayola.
Building cost - 15 million US dollars. The area of the building of Puppet theater is 7600 square meters. Performances take place in two halls on 300 and 200 places.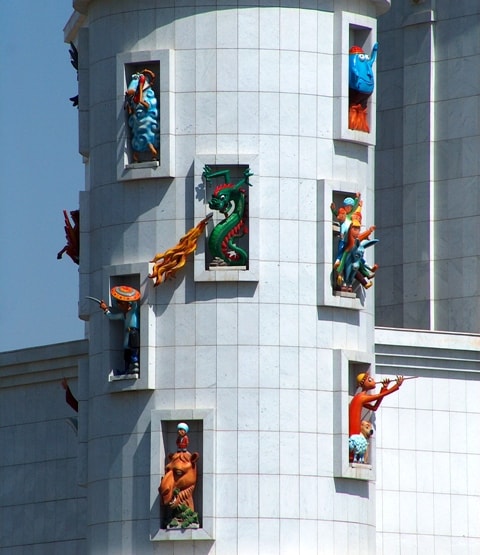 Authority:
On materials of information department of the State committee of Turkmenistan on tourism and sport.
Photos:
Alexander Petrov.