Railway station Arys 1.

Travel packages from Turkestan to Almaty.
"The longer the dead end, the more it looks like a road"
Shopping tour in Shymkent.
The train station Arys 1 dates from the beginning of the XXth century. It is located in the city of Arys, which is part of the Shymkent agglomeration of the Turkestan region. In the group of buildings of the station village that arose in 1901 - 1904 along the railway Orenburg - Tashkent.
In functional and artistic relations, the station building occupies an important position, being the architectural dominant of the entire station area. Located along the front along the railway lines; from the city side closes the north-western part of the forecourt.
The station building consists of 3 high volumes, including the main premises - the lobby, waiting room, restaurant; low part with office rooms, combining the entire architectural composition. It was carried out according to a standard project developed for large railway stations of its southern branch, such as Kazalinsk, Kyzylorda, Turkestan.
However, with a typical layout, each of these buildings on the facade received an originality by individually solving the shape of the roof, parapet walls, and details. In the decoration of the facades of the building of the station of the station Arys 1, the brick texture of the walls was used in combination with gypsum elements - pilasters and so on.
The decor of the building used towers, compositions of a bent metal bar on the roof. The interiors of the rooms are plastered and whitewashed. The building retained its original function, however, due to the complexity of the railway junction service in the last years of the XXth century, a modern extension was made to the old part of the ball building.
Geographic coordinates of the Arys 1 railway station: N42 ° 25'08.65 "E68 ° 47'38.25"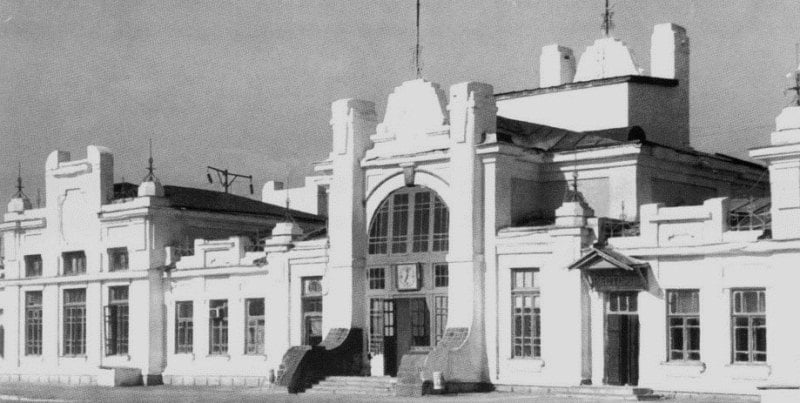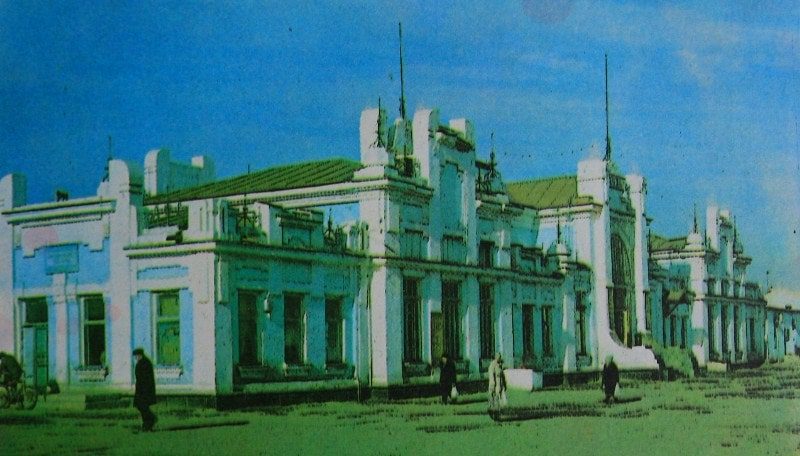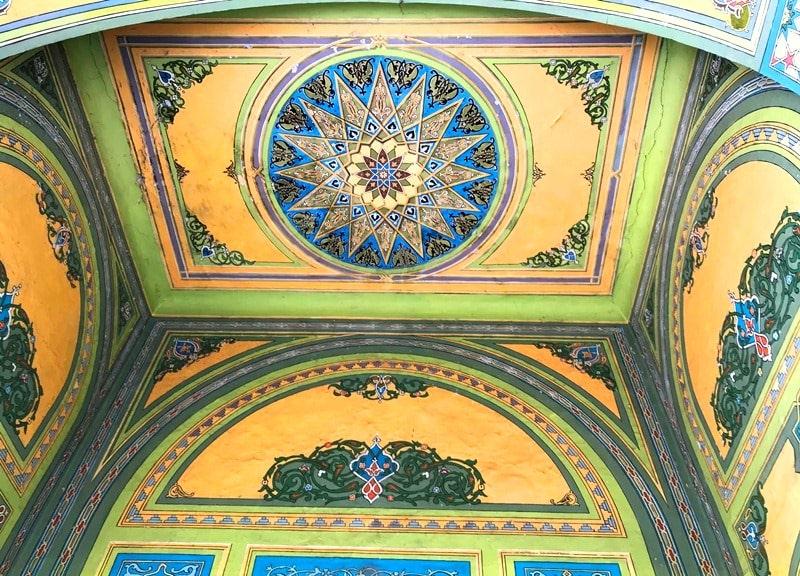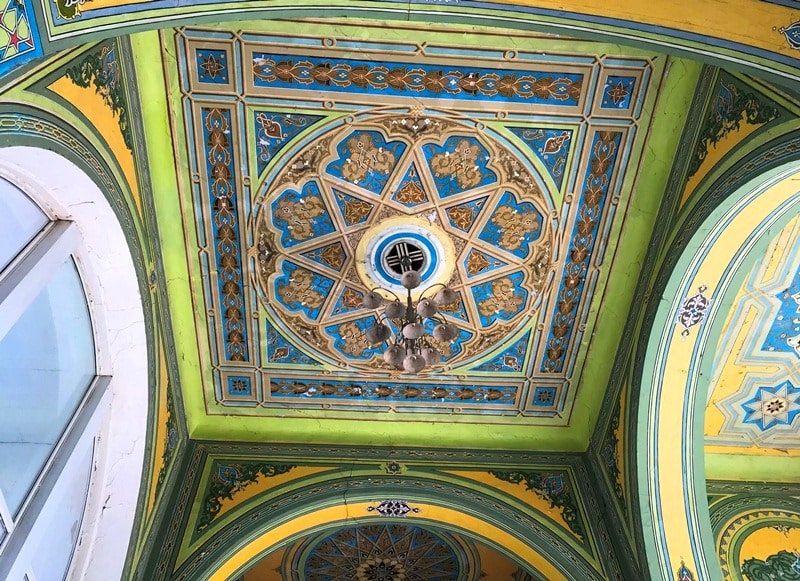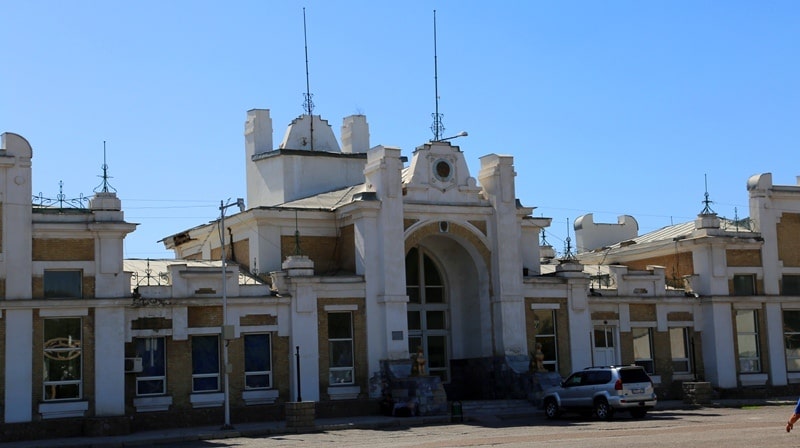 Authority:
D. A. Taleev. "Code of monuments of the South Kazakhstan region." Architectural and archaeological heritage of the South Kazakhstan region. In the framework of the regional program "Cultural Heritage". http://www.farsah.kz
Photos
Alexander Petrov.