Red hill in Turkestan province.
Travel on sights of reserve Aksu-Zhabagly.
"It is untrue that equality is a law of nature. Nature has no equality; its sovereign law is subordination and dependence" 
Luc de Clapiers de Vauvenargues.
Spring Wild Flower tour in Kazakhstan.
The Red hill is bred on a southwest slope of ridge Boroldiatau, it is the most northern part of ridge Karatau. From the south, southwest slopes of ridge Boroldiatau are limited by the western, small spurs of ridge Talass Ala-Tau - Kishi-Aksu also mountains Ala-Taus.
The red hill is located in 4,5 kilometers from a motorway of Almaty - Tashkent from northern party. Vegetation of tulips Greiga in vicinities of the Red hill - from the beginning up to the middle of April, depending on the warm spring periods in April.
A red hill, this place of mass flowering of tulip Greigi. Density up to 62 blossoming tulips on 1 square meter. In northeast from the Red hill, approximately, in one kilometer there is a small settlement Kulan.
In 30 kilometers there is a settlement Zhabagly and in 5 kilometers from the regional center of village Turar Ryskulov. Here it is possible to make one-day automobile excursions.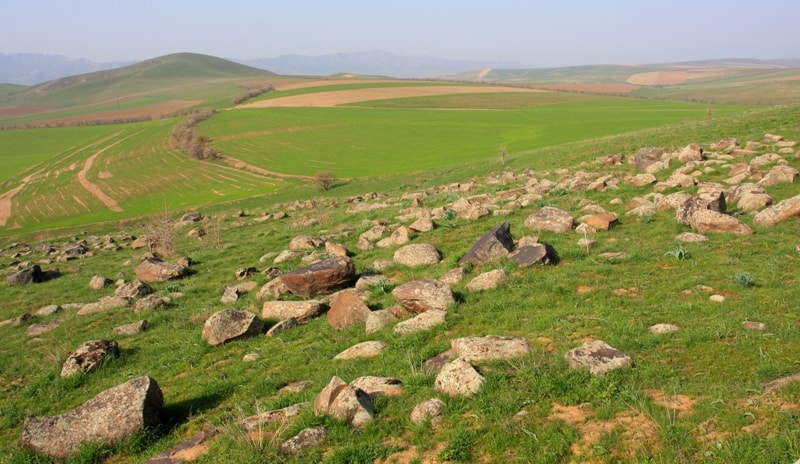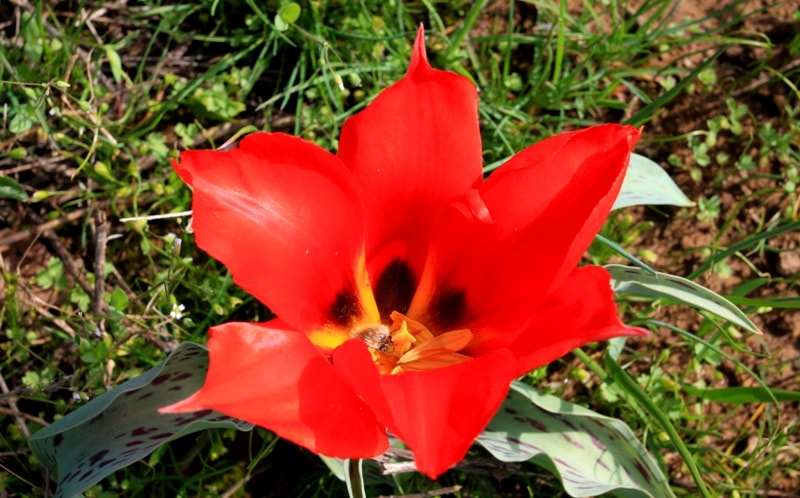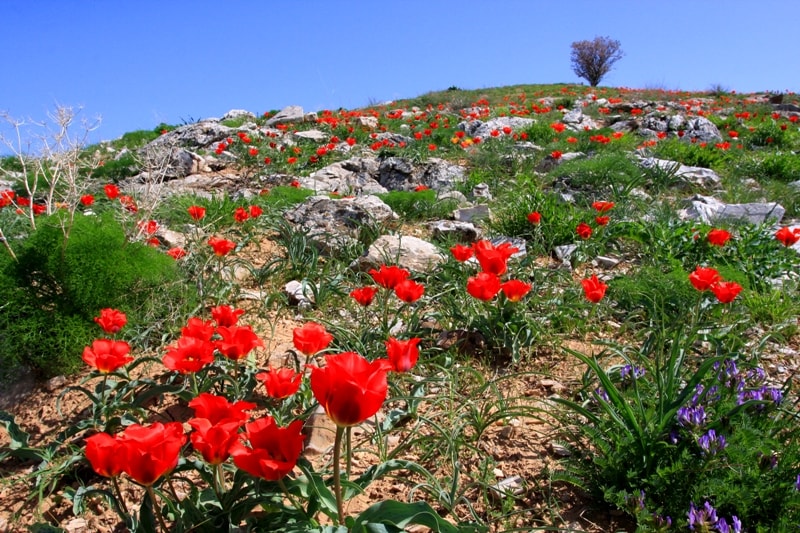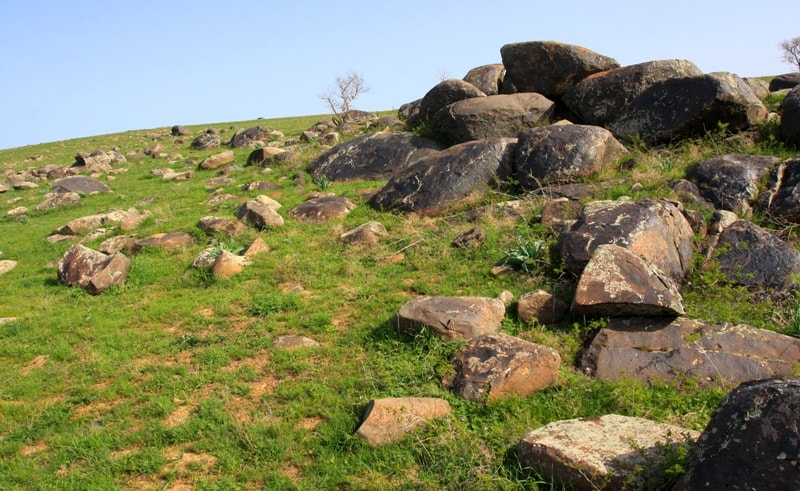 Authority and photos:
Alexander Petrov.