Relief and soils of Badai-Tugai reserve.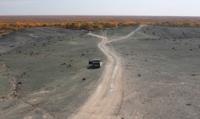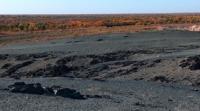 Trip to Badai-Tugai nature reserve.
"The more we learn the immutable laws of nature, the more incredible its miracles become for us."
Charles Darwin.
Best places in Karakalpakstan.
The reserve is located in the floodplain of the river. Amu Darya, in its right-bank part. The territory is represented by a relatively monotonous plain and a slight slope towards the Amu Darya River, the height above sea level ranges from 86 to 89 meters. In some places, the flat relief is interrupted by elevated stripes - river bank ramparts.
The width of the stripes is insignificant. The height does not exceed 2 - 3 meters. The riverbed embankments are composed of light rocks with a predominance of sandy interlayers, and in the lowering of the river channels - heavy ones, with a predominance of loams.
The territory of the reserve is densely indented by shallow channels of old dry channels. In accordance with the scheme of soil and climatic zoning, the territory of the reserve belongs to the Khorezm - South Kakalpak region of the Lower Amu Darya.
The natural taxation of the forest system on the territory of the reserve revealed three types of soils: meadow-floodplain-alluvial, meadow-alluvial, and salt marshes. Hydrology of the Badai-Tugai Reserve. The territory of the reserve is washed by the Amu Darya river from the south, and the Kokdarya channel flows on the territory of the reserve.
Authority:
https://uzb.ucoz.ru/index/badaj_tugaj/0-178
Photos by
Alexander Petrov.