River Arasan.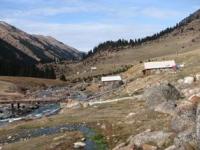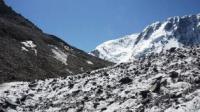 Take an excursion in Kyrgyzstan.
"Beauty is a manifestation of secret natural laws, which otherwise would have been hidden from us forever"
Charles Darwin.
Romantic getaway from Bishkek to Song-Kol lake.
The river Arasan is in Ak-Suuysky district of the Issyk kul region. Total length of the river Arasan 31 kilometers together with inflow Aksu. The river flows on the picturesque gorge Arasan in a middle part which there is a national resort Altyn-Arsan.
The river flows on the mountain area has 13 left inflows, large of them - Intor, Kokdzhar, Sarytor and 8 right inflows, large of them - Anyrtor. In 6.5 kilometers before the settlement of Ak-Suu large and deep inflow Aksu falls into Arasan.
All inflows - the glacial rivers located in the width piece of a current, which are flowing down from a northern slope of Ridge Terskey Ala-Too. The river Arasan represents the typical mountain river with a rapid current and abrupt falling, course width in upper courses of 5 - 6 meters, on average a current to 10 - 15 meters, the maximum depth - 1,5 meters.
Arasan has well expressed type of glacier-derived nourishment of rivers, its average annual drain makes 39 cubic meters a second. In the neighborhood of the resort Altyn-Arasan to the river, radonic and mineral waters from thermal springs mostly on the right side fall.
In that place where the resort Altyn-Arasan is located, two rivers - Arasan and east inflow - the river Anyrtor merge. The river Anyrtor begins in northern Mountains Terskey Ala-Too, one of inflows follows from the thin lake which is at the height of 3491 meters over level the sea under peak Aksu Novyi 3982,2 meters high above sea level.
One of the western anonymous inflows of the river Anyrtor flows down from thin lakes, from under anonymous peak 3965 meters high above sea level. In upper courses, the river Arasan, carries the name - Aksu, after a confluence of the western inflow Intor at the height of 2 711 meters above sea level, the river receives the name - Arasan.
From the place of merge of the river Aksu and Intor the zone Tien-Shan of a fir-tree which lasts to the settlement of Ak-Suu begins. In 3 kilometers to the south of the settlement of Ak-Suu the river Arasan merges with larger east inflow - Aksu and further the river receives the name Aksu.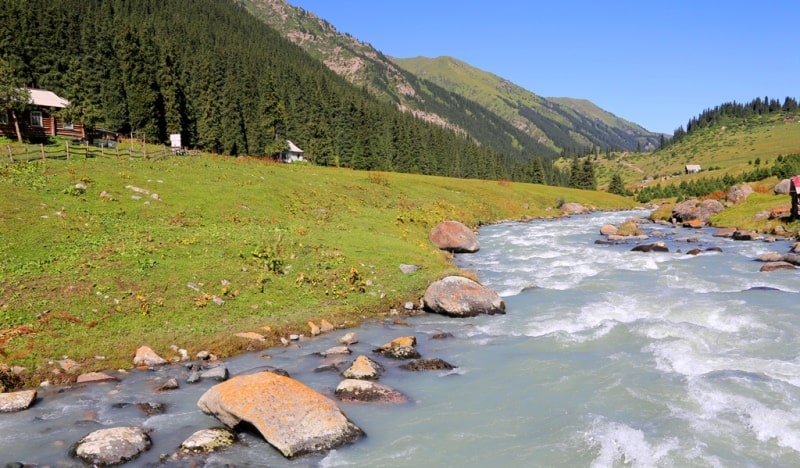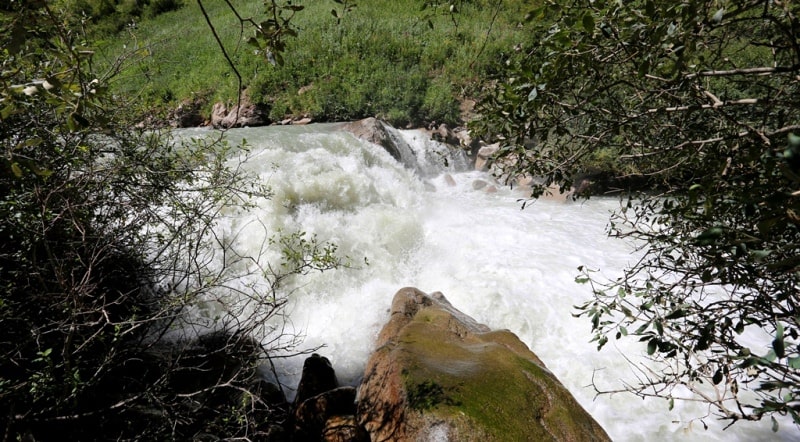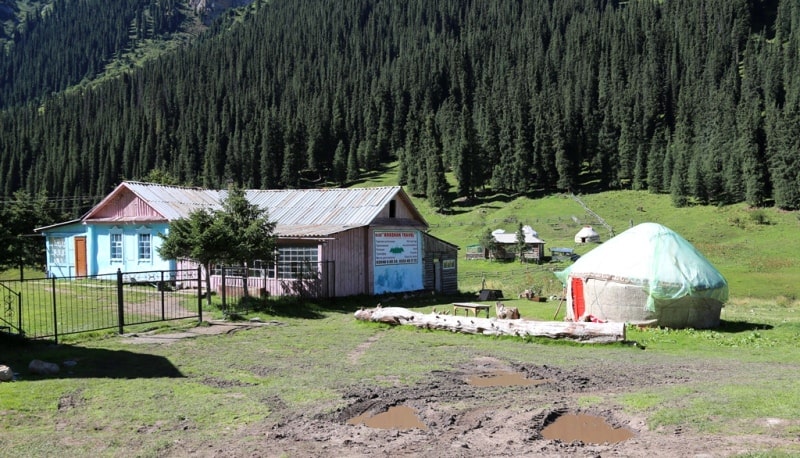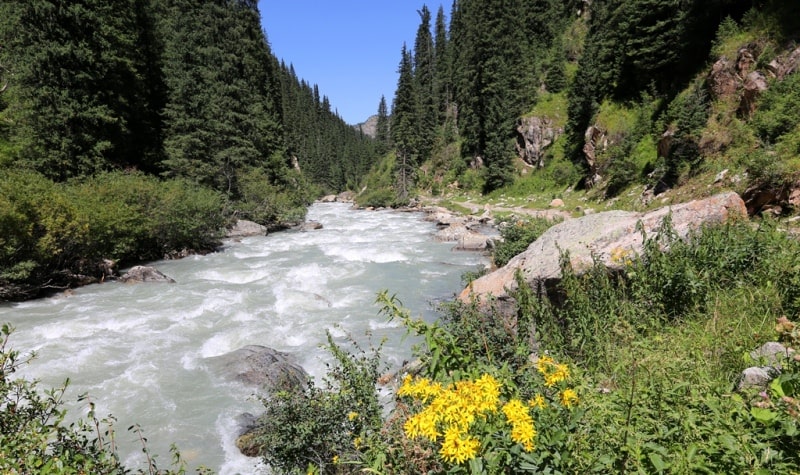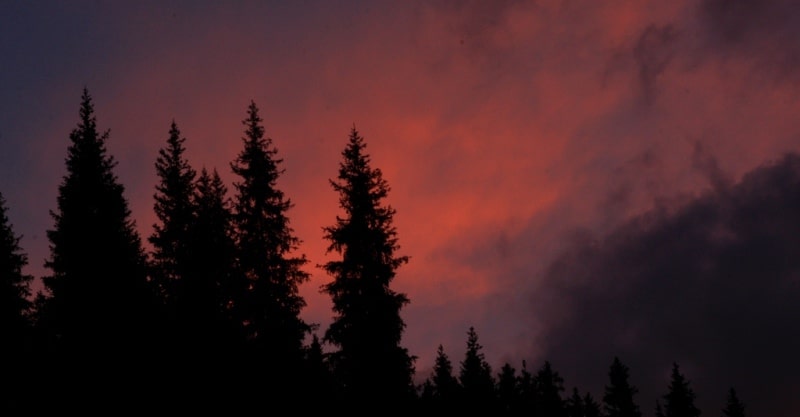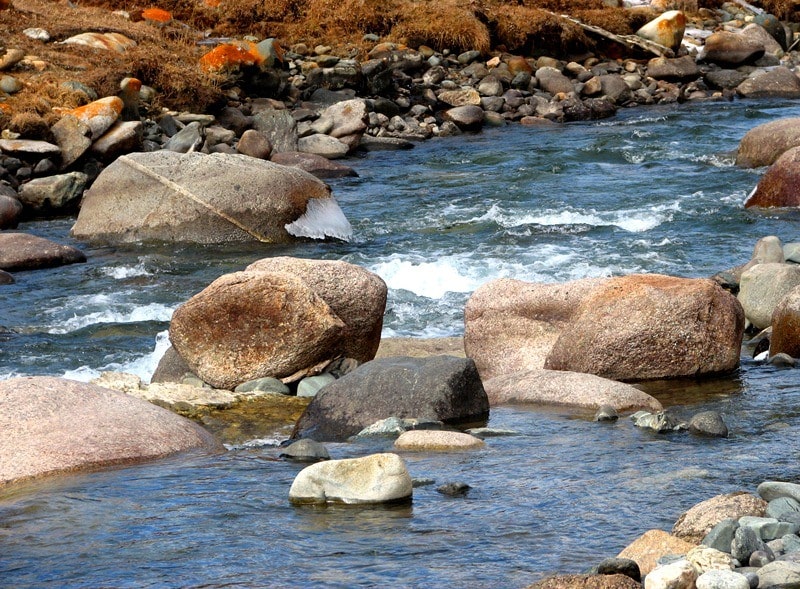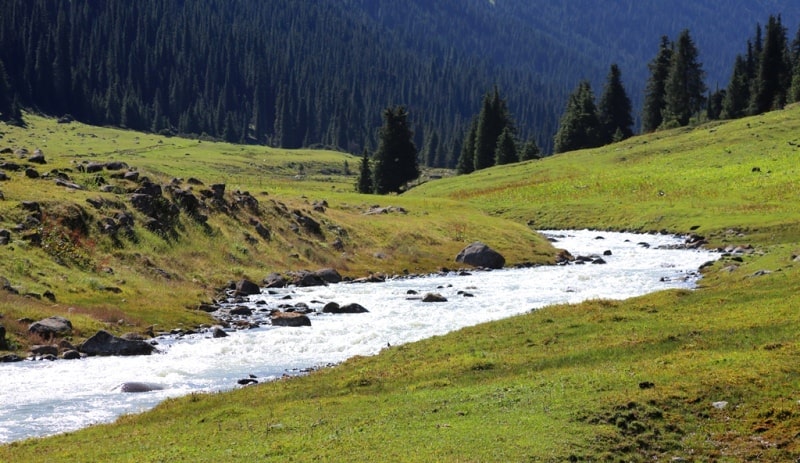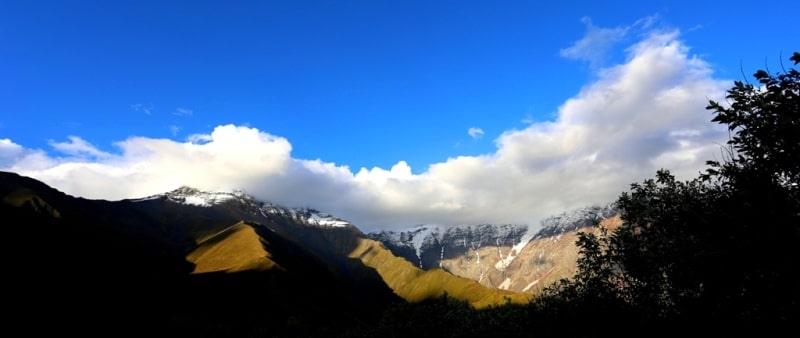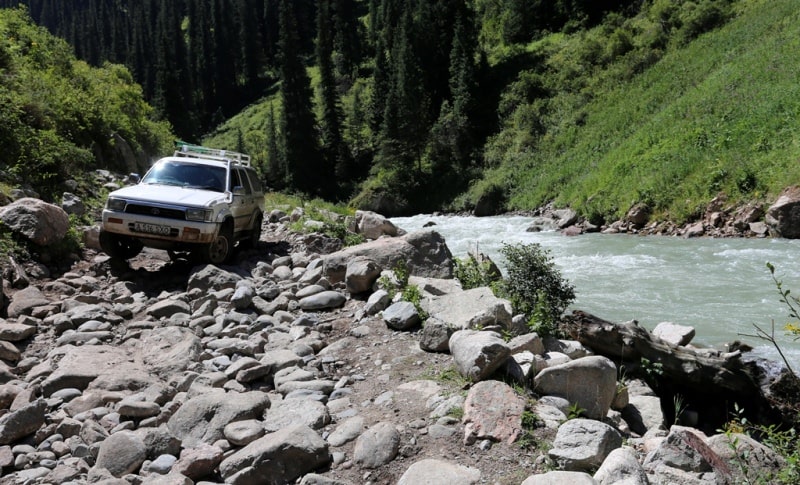 Author and photos
Alexander Petrov.