The river Middle Talgar.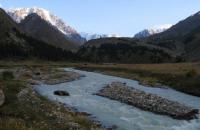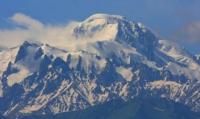 Tien-Shan Expedition Kazakhstan.
"In nature we never see anything isolated, but everything in connection with something else which is before it, beside it, under it and over I"
Johann Wolfgang von Goethe.
Explore Kazakhstan and Central Asia mountains. 
Middle Talgar begins with Shokalsky glacier of Zailiysky Ala-Tau located on a northern slope. The river is in Talgar district of Almaty region. River extent Middle Talgar of 17 kilometers.
In a forest zone the river flows in very narrow valley, places with steep slopes, and Talgar who begins at the bottom of small glaciers of Kolokolnikov and the Metallur falls in Right.
Glacial waters go to moraines at once and appear on a surface through 2 kilometers at an ancient frontal moraine at the height of 2400 meters above sea level.
The river Middle Talgar originates from glacial group from northern slopes of the ridge Zailiysky Ala-Tau.
In riverheads of Middle Talgar with his inflows there are 19 glaciers with a total area of 38 square kilometers.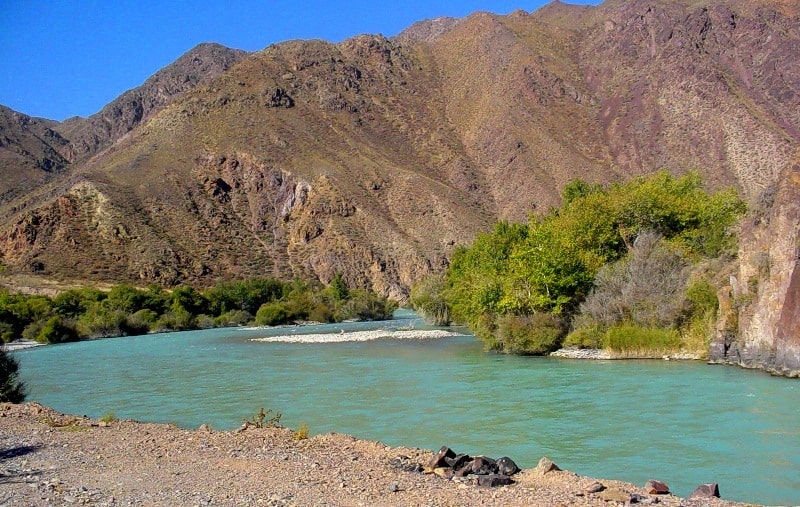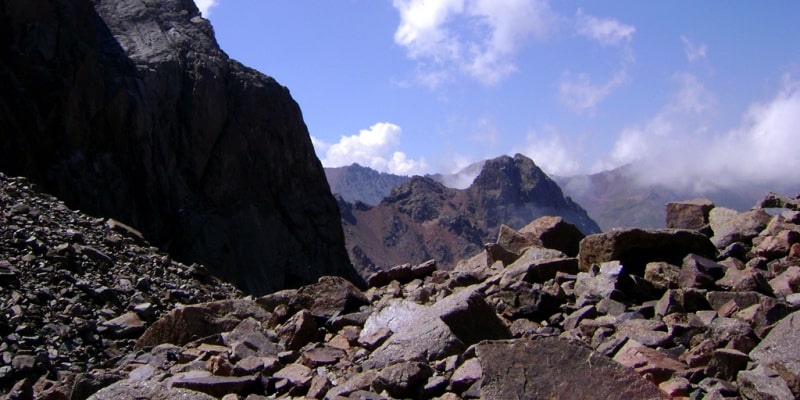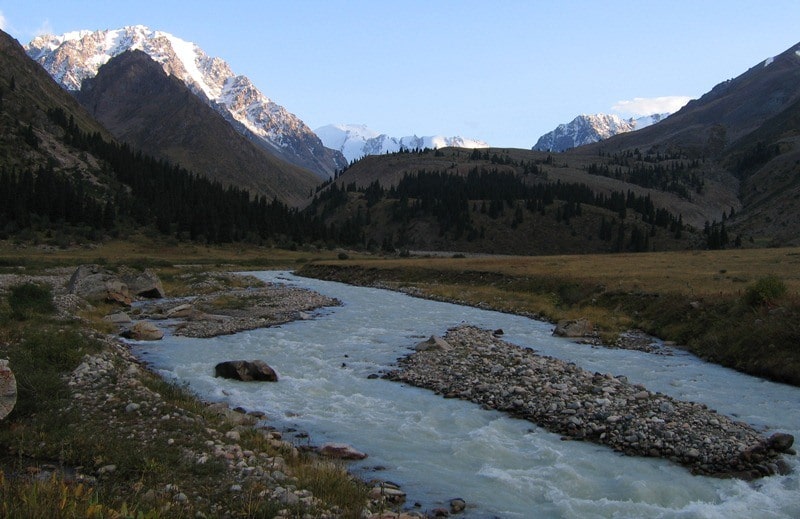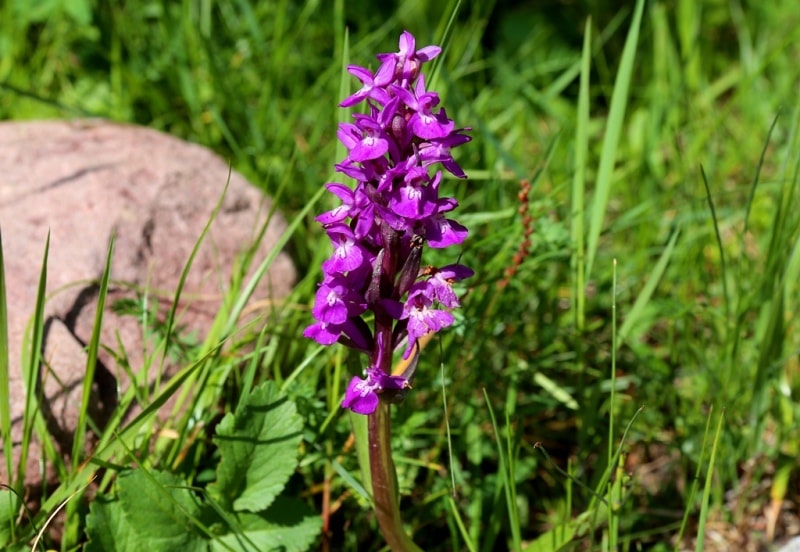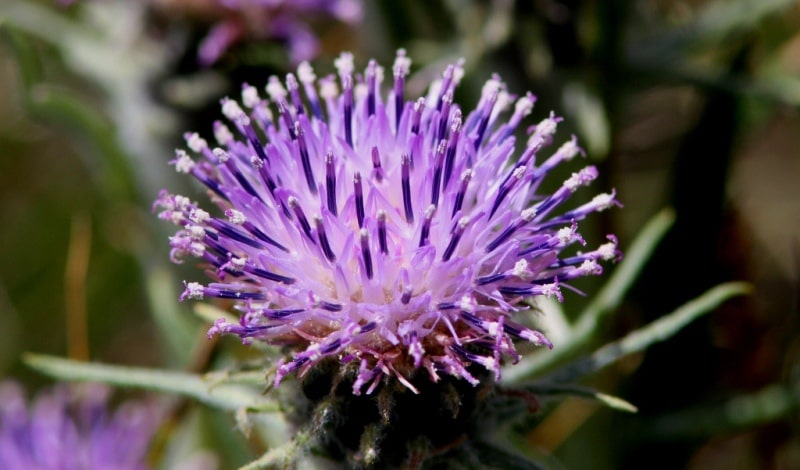 Authority:
"Zhetysu is the Land of  tourism". A Tourist Guide-book. Almaty.  2003. 68 p. and the material for this page is taken from the printed edition.
Photos
Alexander Petrov.