Talgar peak.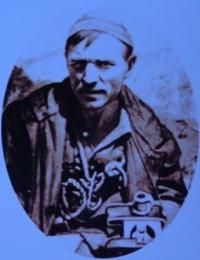 Climbing tours to Talgar peak.
"Not all those who wander are lost"
J.R.R. Tolkien.
Mountain climbing in North Tien-Shan.
Talgar peak is situated in Northern Tien-Shan in Zailiskiy Alatau ridge height 4978,9 of meters above sea level, between Aktau peak in the south-west and Metallurg peak in the north-east is higher, than Mont Blanc.
The north-western slope has a trapezoid shape and on its south-western and north-eastern slope there is a great glacier, which can be nicely seen from the top. Its steep slopes are covered with glaciers, the snow plains stretch across its foot.
The north-western slope is of trapezoidal form, and the large glacier lies on its south-western and north-eastern slopes, a good panorama of which is observed from the peak. The first assent to the Talgar Peak was achieved in 1935.
The assent usually takes three or four days. There are many attractive peaks nearby with both simple and difficult technical routes. The peak is located in the Almaty State Natural Reserve, and usually, special permission is required to visit that region.
Talgar peak 4978,9 meters above sea level is the topographical height, 5017 meters above sea level – is the commercial height. The mountainsides are sharp, especially the western with fluctuation of heights in 1500m.
The first ascent was in 1938 by mountain climbers group leading by Makartova or the first ascent was in 1935 by V.M. Zimin group of alpinists. The ascent usually takes three-four days. In the area there are many peaks with simple and complicated technical routes.
However the peak is located on the territory of Almaty State Natural Reserve and in order to visit it you must have special permission
Authority:
"Zhetysu is the Land of  tourism". A Tourist Guide-book. Almaty.  2003. 68 p. and the material for this page is taken from the printed edition.
Photos
Alexander Petrov.