Toraigyr lake in Bayanaul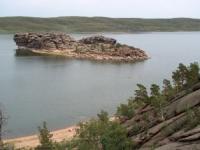 Observing excursion from Astana to Karaganda.
"O Allah! I swear by your name
What I will know Russian language and writing
Until I comprehend history, geography,
Allah, I will not walk alive (on the earth) ...
... I believe, since I work, happiness is near:
Next summer I'll get the title of "poet",
If wealth is opened to the heart,
Tomorrow will see the benefit of my people..."
Sultanmakhmut Toraigyrov.
Custom trip to Bayanaul park.
Lake Toraigyr is located at the foot of the northern slope of the Bayanaul mountains in the Bayanaul district of Pavlodar region. The total catchment area is 12.9 square kilometers, the surface area of ​​the water surface is 1.9 square kilometers.
The length of the lake is 1 kilometer 775 meters, the largest width is 730 meters. The coastline is 5 kilometers long. The lake in plan has the form of an irregular quadrangle, elongated from west to east. In the southwestern part of the lake are two rocky islands measuring 80 x 250 and 30 x 80 meters.
The maximum depth of 11 meters, the prevailing 6 meters. The lake water has a slightly saline composition of sodium bicarbonate-chloride. In the western part of the lake are the villages of Toriigyr and Kyzylshilik.
The catchment is clearly divided into the mountainous and shallow parts: the first is located in the south (on the territory of the Bayanaul Natural Park), the second in the north (outside the park). In the mountainous watershed part, the absolute elevations reach 800 - 1027 meters above sea level - Mount Akbet - with a height of 1022 meters above sea level.
The mountainous, most active part of the catchment is divided by a network of deep valleys and meadows with steep, mostly rocky slopes, covered with sparse mixed forests, and at the foot of bushes. The northern shallow part of the basin is weakly dissected by shallow logs with a cut depth of up to 15 - 50 m.
Forests and shrubs occupy 35%. The bowl of the reservoir is a deep, near-slope basin of tectonic origin, filled with water. The lake in plan has the form of an irregular quadrangle, elongated from west to east. The water surface of the lake is free of vegetation.
The southern and northern shores are steep and high, composed of crystalline rocks; eastern and western gentle shores (up to 4 meters high) are composed of coarse-grained sands with a high content of crushed stone and blocks.
Access to the lake is possible only from the eastern and western shores. The bottom is flat, solid sandy-gravel, with a slight slope to its center.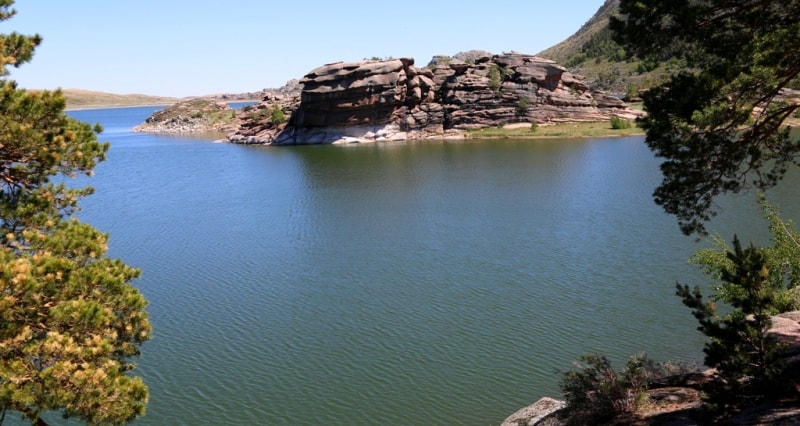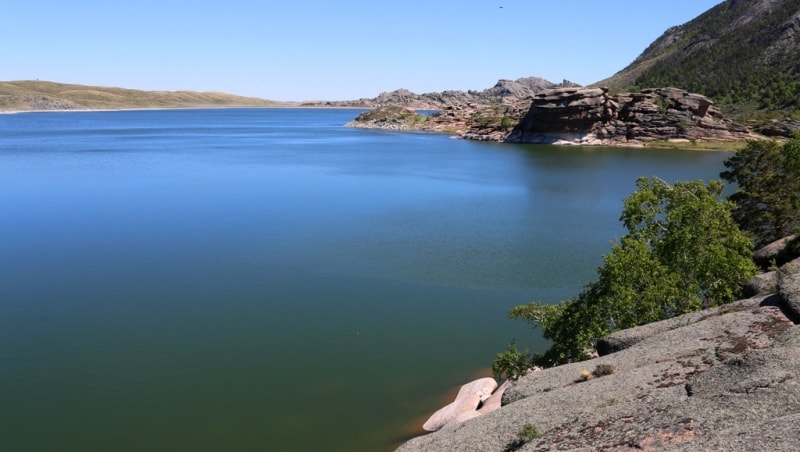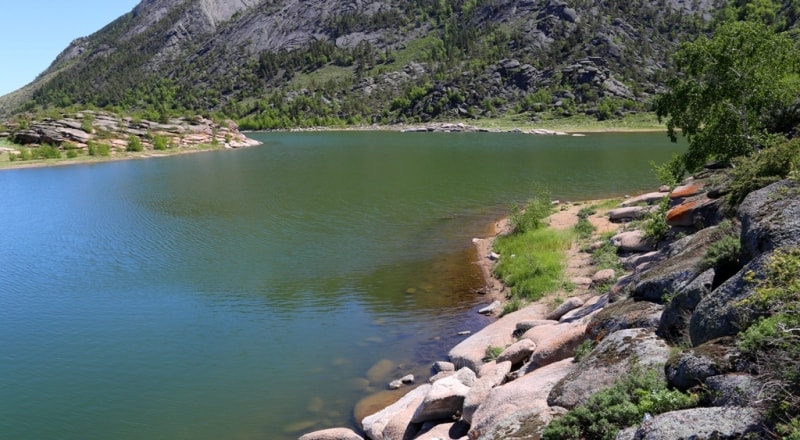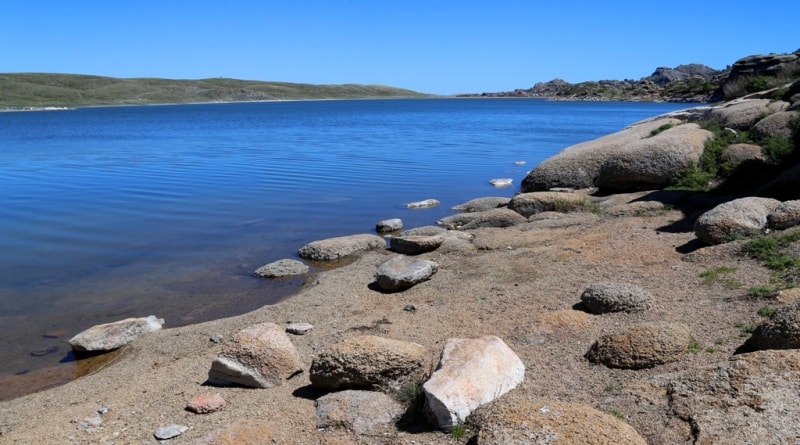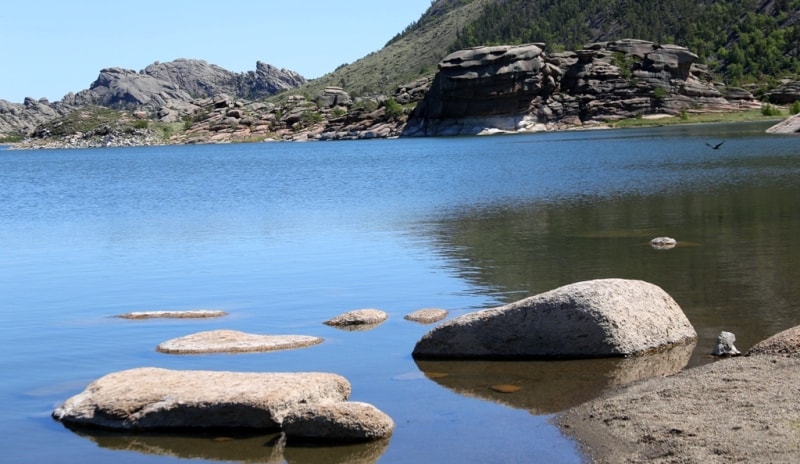 Authority:
Advertising booklet of Bayanaul Park, 2003.
Photos
Alexander Petrov.