Tour to Boszhira panoramas.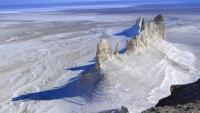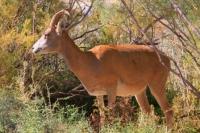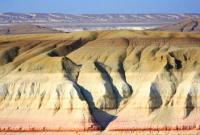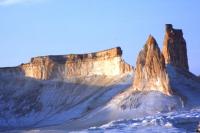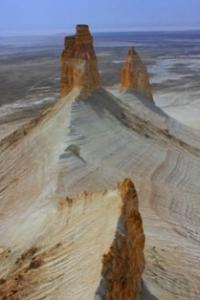 Photo Tours to valley Baisary on Mangyshlak.
«Who has make travel - that can tell much»
 Asmus.
Short description of tour route on Mangyshlak:
Aktau – depression Karagie – Zhanaozen town – necropolis Shopan-ata -  saline land Zhamanaulie – Bokty mount -  valley Kamysty – valley Baisary – valley Boszhira – panoramas Boszhira – panorama Kyzylkup – Zhanaozen town – Aktau.
Extension of route: 620 km.
Season: from April till Oktober, 1th.
Best time for travel: April, May, June, September.
Duration tour: 4 days, 3 nights.
Detailed program day by day on Mangistau region:
Photo Tours depression Karagie on Mangyshlak.
1 Day. Aktau – panoramic platform on depression Karagie (Sauttyu) – Zhanaozen – necropolis Sоhpan ata – saline march Zhamanaulie (210 km).
Departure from Aktau. In 30 km from city the asphalt road crosses the deepest hollow of world Karagie (- 132 meters below level of Baltic sea). The lowest place of depression is there where there passes motorway - 119 meters.
Through 50 km we curtail from asphalt road and we go 13 km on steppe roads to panorama on hollow Karagie to area Sautty. A stop for photographing. Here rocky breakage has radonic thermal springs. Descent on mountain track, not complex, 10 - 15 minutes. Here it is possible to take bath. We come back to line and we go up to city Zhanaozen where we fill machines. Here it is possible to have bite in roadside сhaikhana.
Transfer up to necropolis Shopan-ata (45 km asphalt + 30 km grader road). The necropolis is known as the largest in territory Mangistau of area where there is underground mosque cut down in rock. Acquaintance to sacral architecture. Photo and a video shooting in mosque it is prohibit.
This place of active visiting by pilgrims. We drink tea on-kazakh in the hospitable house together with pilgrims.
Transfer up to saline march (salty lake) Zhamanaulie (the short grader, the remained part of route on steppe road - 14 km). Small walk on bottom of hollow. Placing of camp. Dinner. Overnight in the tents.
2 Day. Shor Zhamanaulie – Bokty mount – Kamysty valley - cretaceous columns Baysary – Boszhira valley (100 km).
Breakfast. Transfer to mount Bokty which on the one hand resembles pyramid. Photographing. Walk in vicinities of mount Bokty, search of teeth of mineral sharks. Further the road passes along picturesque cretaceous ledge Kamysty. Photographing. Lunch on the way.
A natural kolumn in cretaceous layer Baysary. Photographing. Transfer to valley Boszhira and in valley where high cretaceous mountains were kept many. A lunar landscape. Small automobile walk along cretaceous breakages of plateau Ustyrt. A stop on panoramic photographing on way. Placing of camp.
The walk among freakish mountains and cretaceous columns with the remains of an oceanic life, extent of 4 km. Photographing. Dinner. Overnight in the tents.
3 Day. Boszhira valley – panorama Boszhira – Naysatau mount (60 km).
Breakfast. Walking by extent of 6 kilometers, with an ascention without special and special preparation on panoramic platform 270 meters above sea level. Photographing. Here it is necessary to be cautious - on mountains height of rocks 50 - 70 meters.
Lunch on the way, to curtail camp. Transfer on panoramas Boszhira. Transfer through rise Zhusaly on plateau Ustyrt. Visiting of three picturesque panoramic platform. Photographing. Placing of camp. Walking to plateau up to mountain Naysatau. Visit of ancient hunting shelters.Dinner. Overnight in the tents.
4 Day. Naysatau mountn – panorama Kyzylkup – necropolis Shopan ata – Zhanaozen - Aktau (250 км).
Breakfast. Hiking, in the extent of 5 kilometers on field greater globular concretion. Photographing. We rise and go down on plateau 270 meters above sea levelon mountain track. Walk does not demand special equipment and preparation. Here we can see mountain rams - moufflons.
Lunch on the way. Transfer to on panoramic platform Kyzylkup. Photographing. Returning in town Aktau through town Zhanaozen (grader road of 60 km, asphalt of 190 km).
Distances on route «Tour to Boszhira panoramas»:
Aktau –  Zana-Ozen – 150 km
Zhana-Ozen – necropolis Shopan-ata – 85 km
Necropolis Shopan-ata – sor Zhamanaulie – 15 km
Sor Zhamanaulie – mountain Bokty – 30 km
Bokty mountain – valley Boszhira – 70 km
Valle Boszhira – Naysatau mountain – 60 km
Mountain Naysatau – panorama Kyzylkup – 25 km
Panorama Kyzylkup – necropolis Shopan-ata – 50 km
Necropolis Shopan-ata – Aktau – 235 km.
Notes for tour «Tour to Boszhira panoramas»:
1.   Transfers on jeeps Toyota, Nissan Patrol. Motor vehicles UAZ, it is used for transportation of luggage, equipment and cargoes. The route concerns to category extreme (high heat, a cretaceous dust) with residing at field conditions of desert.
2.   Quantity the person in group - no more than 12 person.
3.   Two days of transfers and everyone will be in waterless places, water of 5 litres in day on the person in day in view of sanitary use.
4.   Toilets on the nature.
5. Personal equipment for the tourist - sleeping bag, karemat (sleeping rug), small lamp. Recommended clothes and footwear: running shoes, with a rigid sole, mountain boots, cap or Panama, sunglasses.
6. Accommodation in tents - on 2 persons.
7. In springs water is used for preparation of meals and technical needs.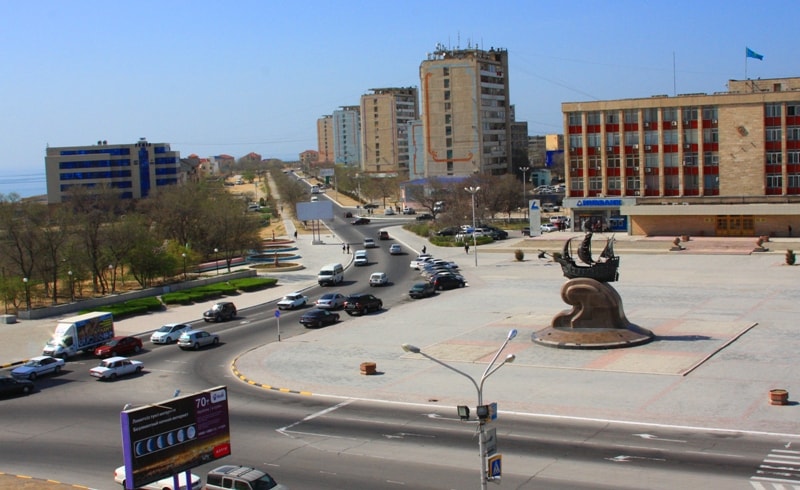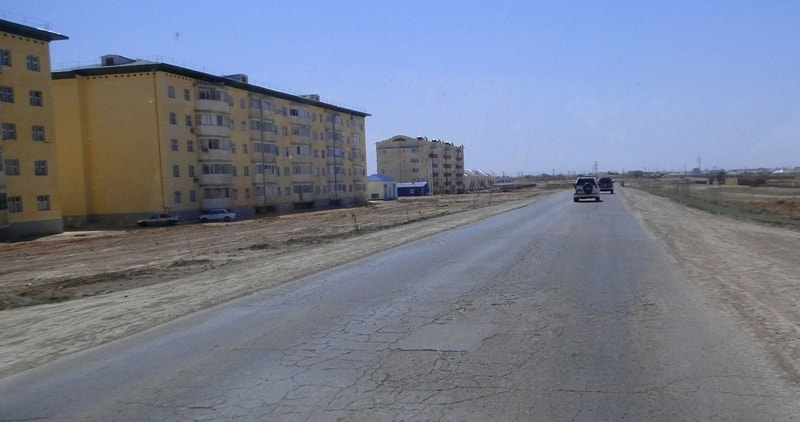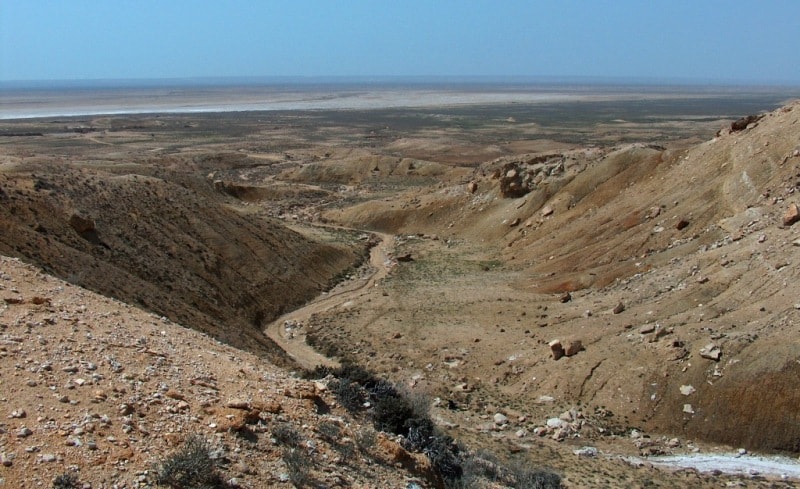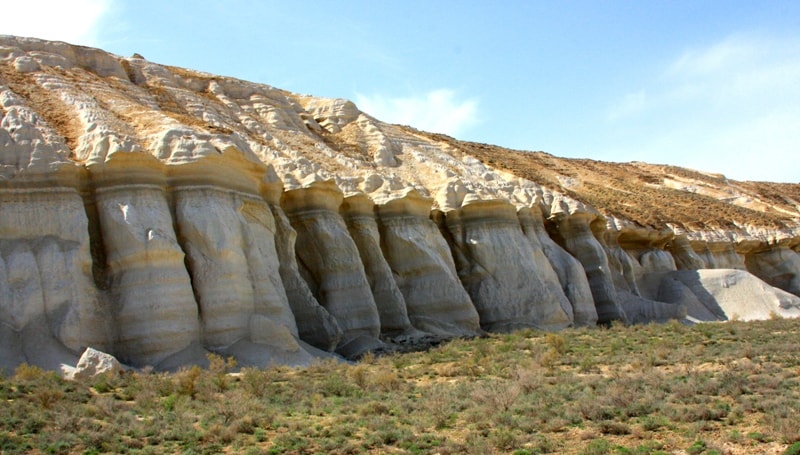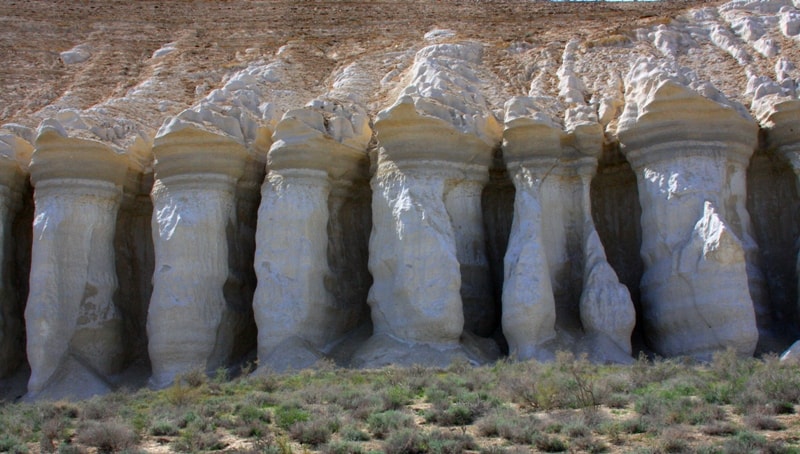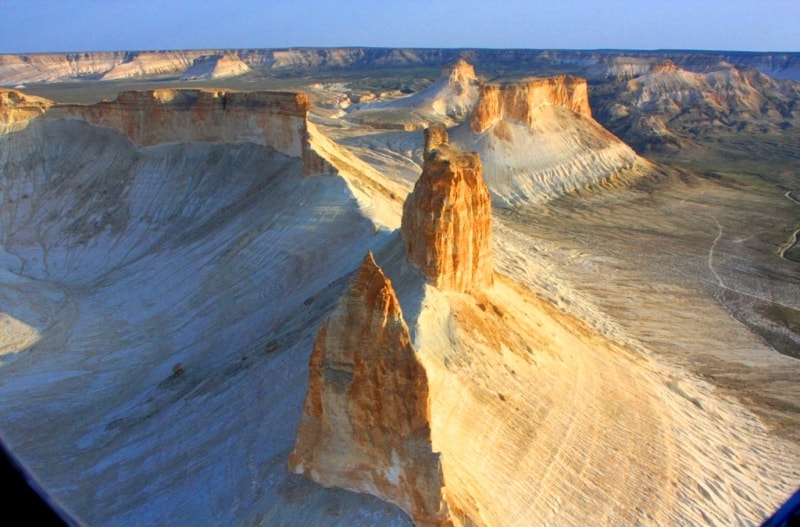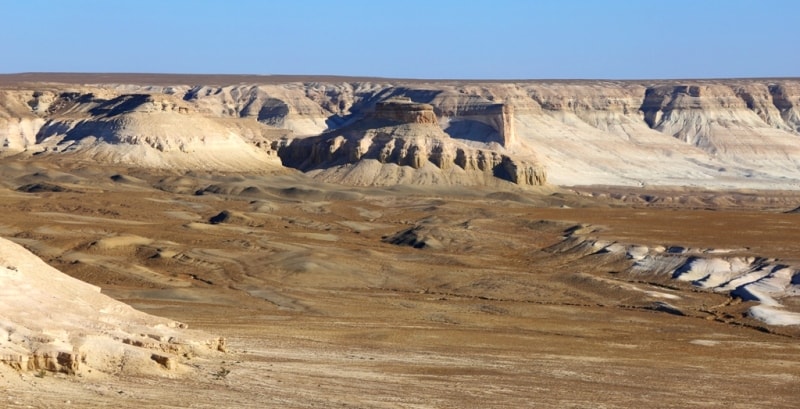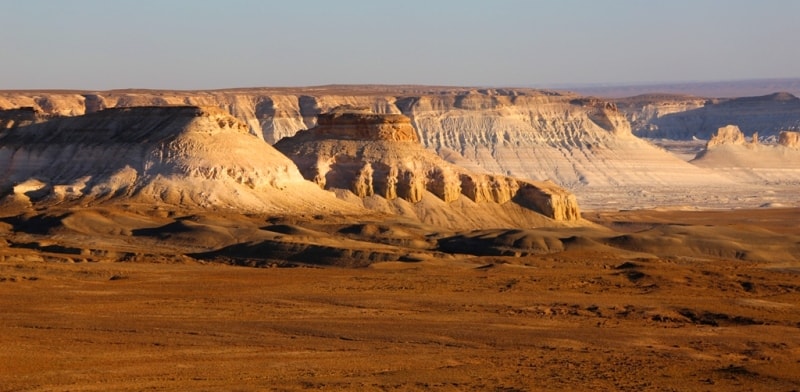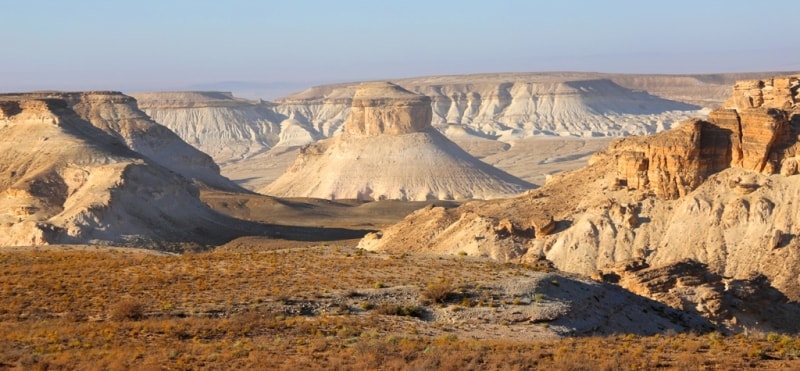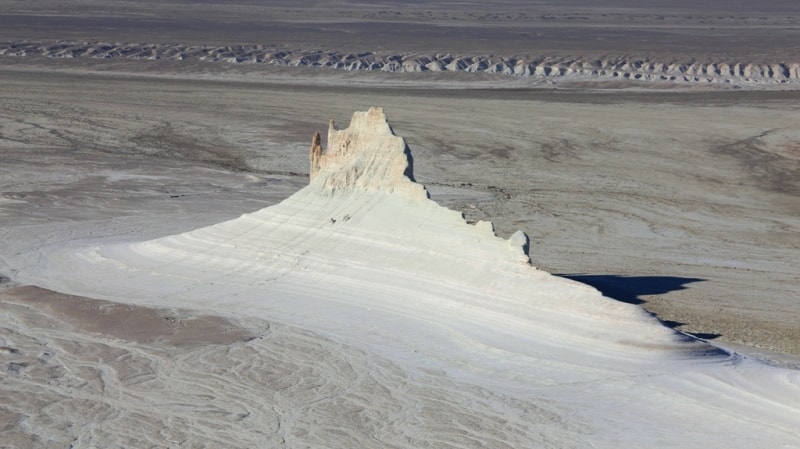 Note:
Author program is Andrey Astafyev. Copying and introduction - only from the sanction of the author - petrovsra@mail.ru
Alexander Petrov
Photos by.