Town Vakhdat.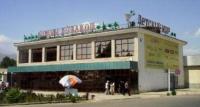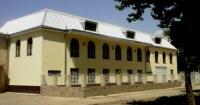 Cities of Tajikistan.
«History write today, and copy tomorrow»
The city Youngi-Bazar on September, 17th 1927 became an administrative centre Young-Bazar of area, in April, 1936 the city is renamed in Ordjonikidzebad. On July, 3rd, 1965 has received the status of city.
By the decision of the Supreme body Tadjik SSR 476 from December, 25th, 1991 it is renamed in Kofarnikhon. By decision Mdjlis Milli Madjlisi of Republic Tajikistan Oli 389 from April, 7th, 2003 it is renamed into the city of Vahdat.
The territory of city makes 3.99 thousand square kilometers, the population more than 236 000 person. City basically it is located on top of the river Kofarnihona and on a slope of Southern mountains Ghissar and northern foothills Rashta.
The southern border of mountain ridges Rangkon and the western party proceeds up to east party Ghissar of a valley. In Вахдате there are 10 collective farms and 5 large facilities, 15 industrial establishments, 23 building organizations, 3 geological establishments, 11 automobile and road-building bases operate.
In Vakhdat 2 wood facilities and reserve Ramit operate. In 2000 - in 2001 in territory of the city of Vakhdat 139 general educational high schools were trained more than 56300 schoolboys.
The city has 37 libraries, 32 clubs, 1 house of culture and 1 folk theatre. In one central hospital there are 6 zone hospitals, 1 infectious hospital, 2 polyclinics, 24 ambulance stations, 76 medical aid stations.
The city of Vahdat connects with city Dushanbe automobile and the railway. In the city of Vahdat of 15 industrial organizations. There is a Mechanical-repair factory, the Factory of spare parts, joint-stock company "Ganch", "Pakhta", 2 canning factories.
Authorship
The Tourist guidebook across Tajikistan. 2012.