Ushkir Tau of Boszhira.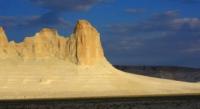 Spring Tour on Mangyshalk.
"Knowledge of the countries of the world - an ornament and food of human minds"
Leonardo da Vinci.
Mangyshlak Explorer tours.
In a southeast part of valley Boszhira the mountain ridge of a file the Ushkir Tau is closer to east breakage it is located in meridian ном position from northeast on a southwest. The extended forms of vertical rocks are similar to forms of a legendary cruiser the Aurora a shot from tower instruments by which new revolution of Russia has been declared.
The basis of a file is combined wandering by formation of soft breeds which deposits in the form of rains and a wind influenced.
From breakage of Ustyurt the magnificent panorama which opens is the sixth panoramic point of valley Boszhira.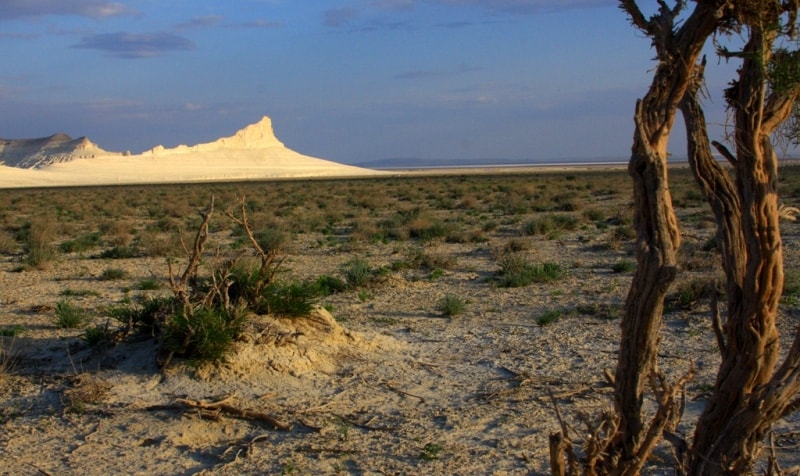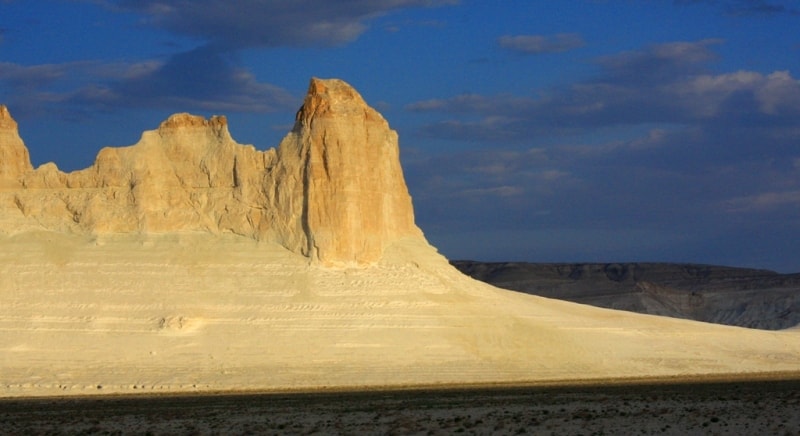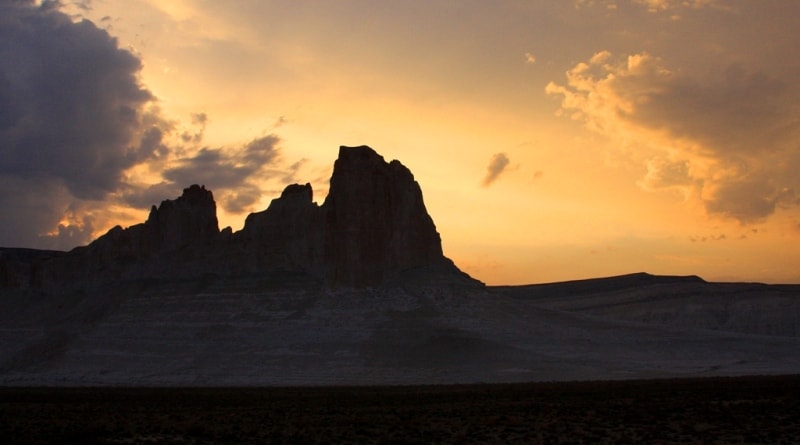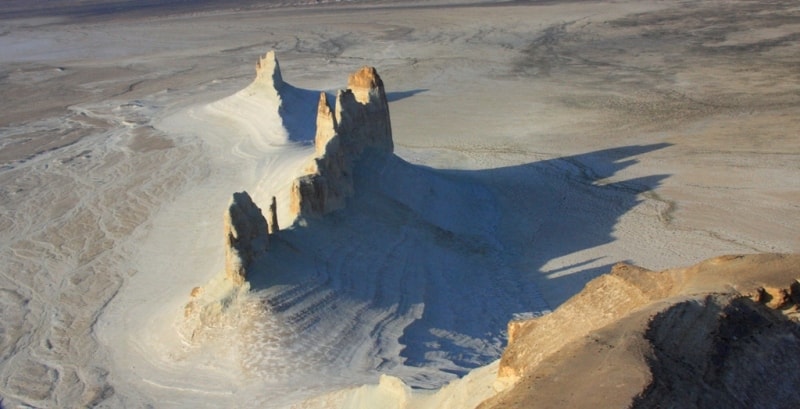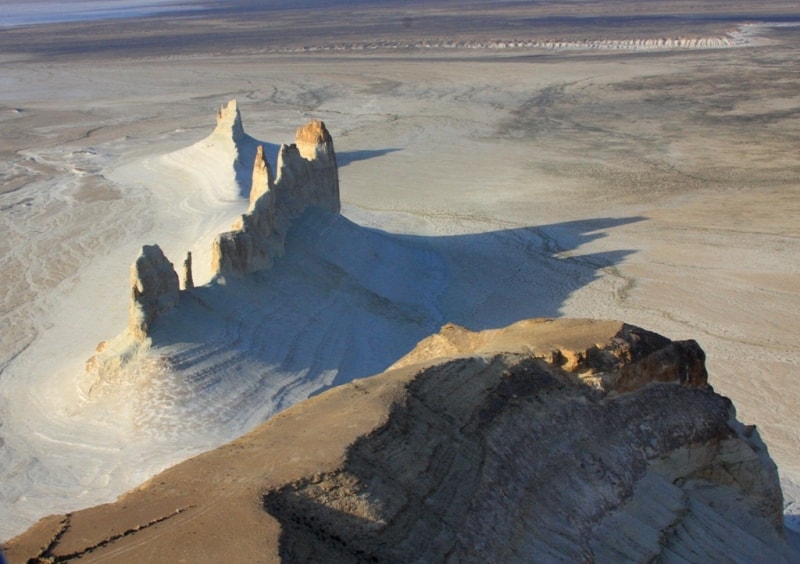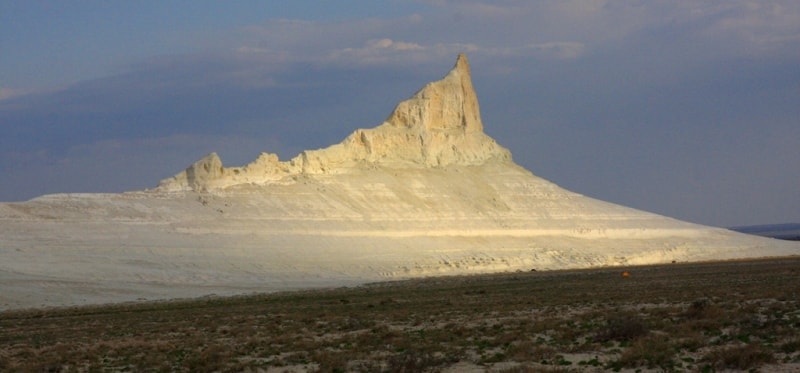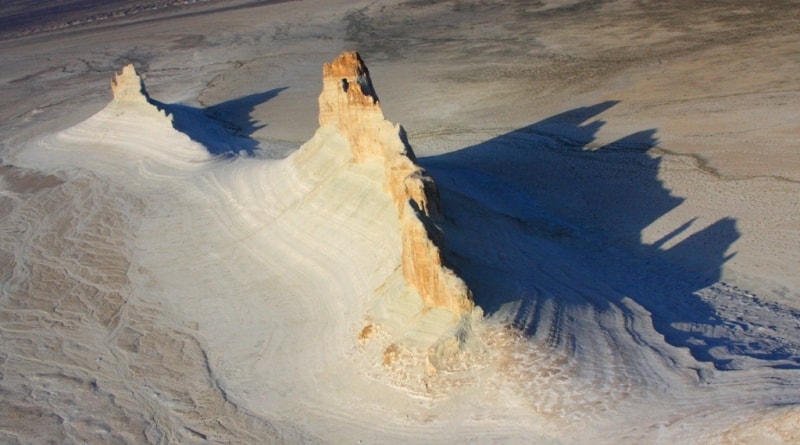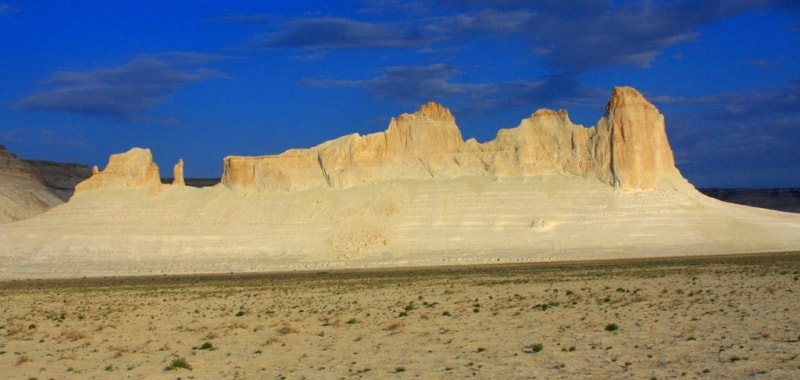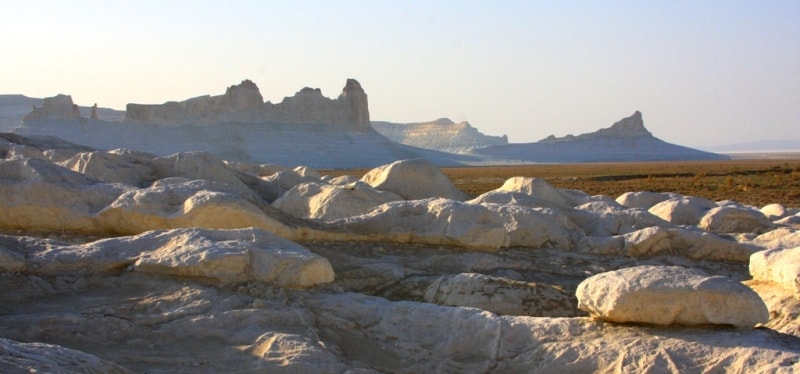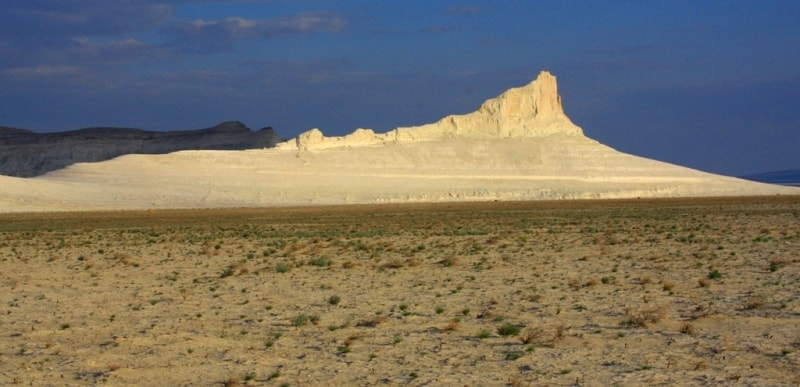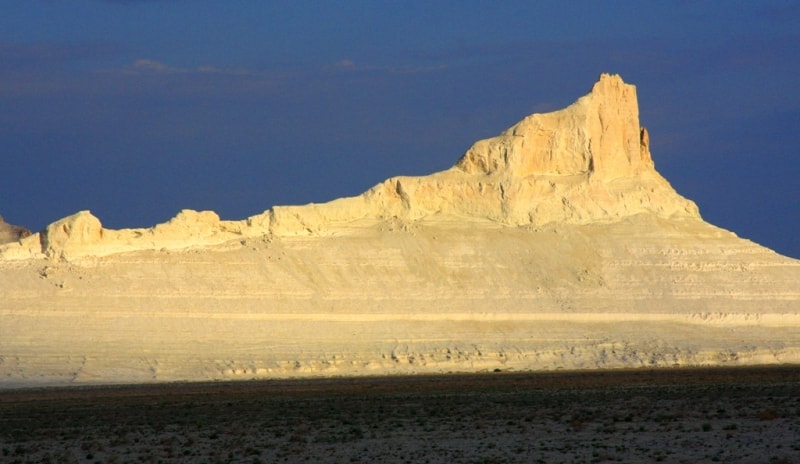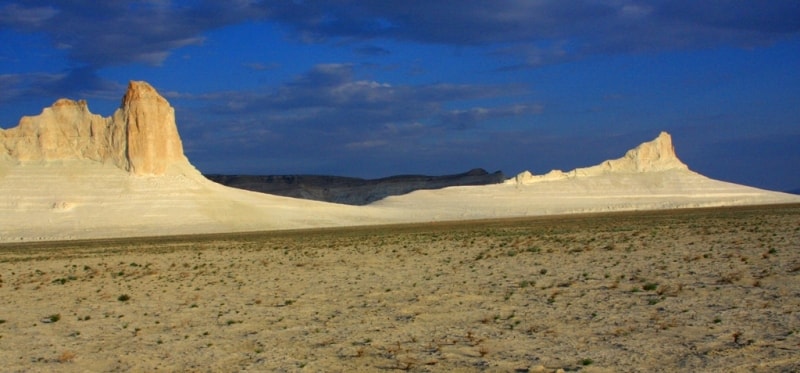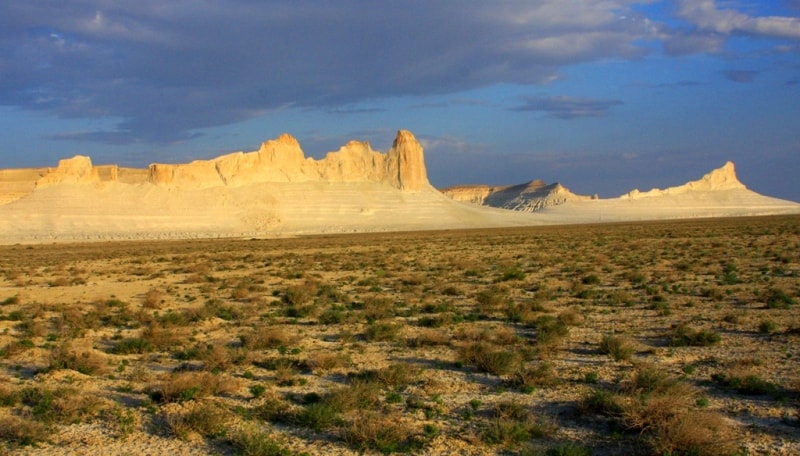 The text and photos
 Alexander Petrov.