Third panorama Boszhira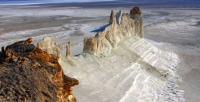 Travel from Aktau to valley Boszhira.
«Nature never deceives us; it is we who deceive ourselves»
Jean-Jacques Roussea.
Nature Mangyshlak Tours.
The third panorama of Boszhira is located on the Western cliff of the Ustyurt plateau, at an altitude of 280 meters above sea level, in the Karakiya district of the Mangistau region. The distance from 79 km of the Zhanaozen - Beket ata Mosque to the Third Panoramic Point is 6.5 km.
The distance from the Second to the Third panoramic point is 3 kilometers. The site of the Third Panorama of Boszhira is a swept section of the Ustyurt plateau, with its edge directed to the southeast. The road does not reach the edge of the cliff for 70 meters; on the way to the place, two hunting arans meet on the way, which will be very useful for learning the history and ancient sights of Boszhira.
The third panoramic platform offers unique panoramas of the chalk world of Mangystau. From here, as in the palm of your hand, you can see fantastic pictures of Mount Yurt 253.3 meters high above sea level, Borly Tau, Ontustik and Soltustik Azu Tisteri outliers.
These unforgettable paintings created by the magic brush of Mother Nature will leave an indelible impression on contemplation. The Ortasha plateau and Shoky tau mountain, 266 meters above sea level, in the western direction, are executed from a different perspective.
The Mangyshlak Peninsula is famous for its pristine natural diversity: the desert landscape is replaced by mountain ranges, a plateau with steep cliffs is adjacent to seascapes, caresses the eye and soul, oases in rocky gorges.
The peninsula is considered a unique nature reserve, where "as in a reserved box, the entire arsenal of the most diverse manifestations of the nature of the deserts is collected." This is how Professor B.A. Fyodorovich wrote about the peninsula.
One of the most worthy places on the peninsula is the Boszhira valley, which has its own unique landscapes that experienced travelers and researchers can see. Divine views open to breathtaking landscapes that are far below, delight the human eye and bring a lot of positive emotions.
Once upon a time, the Mangyshlak peninsula was called dead. "A desert, completely without any vegetation, sand and stone; even if there is a tree, there is nothing..." - wrote the Ukrainian poet T.G. Shevchenko.
The climatic conditions of the region are harsh. In the summertime, heat dries it up, dust storms visit, and winters are cold and blizzard. This, of course, is true, but Mangyshlak has gardens and meadows, mountains of extraordinary beauty, unearthly landscapes that fascinate, attract, invite researchers and are simply curious.
Geographic coordinates of the Third panoramic point of Boszhira: N43 ° 27'10.03 "E54 ° 05'11.22"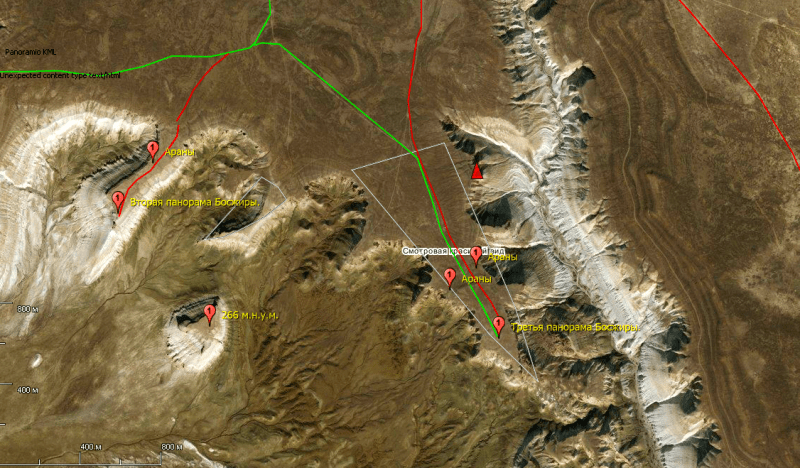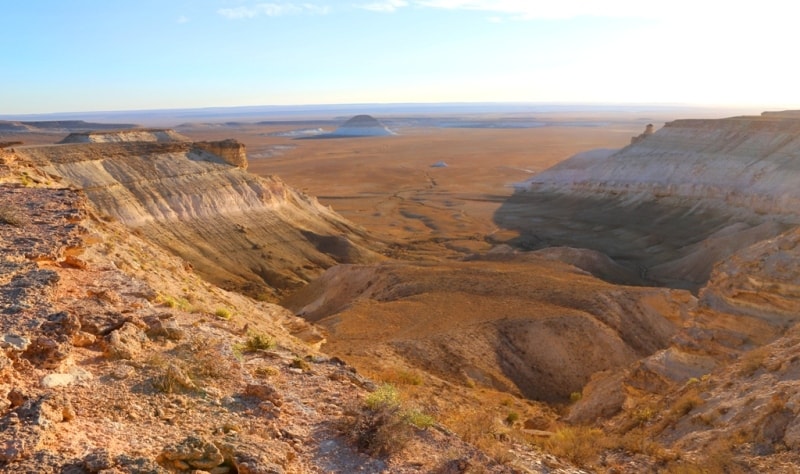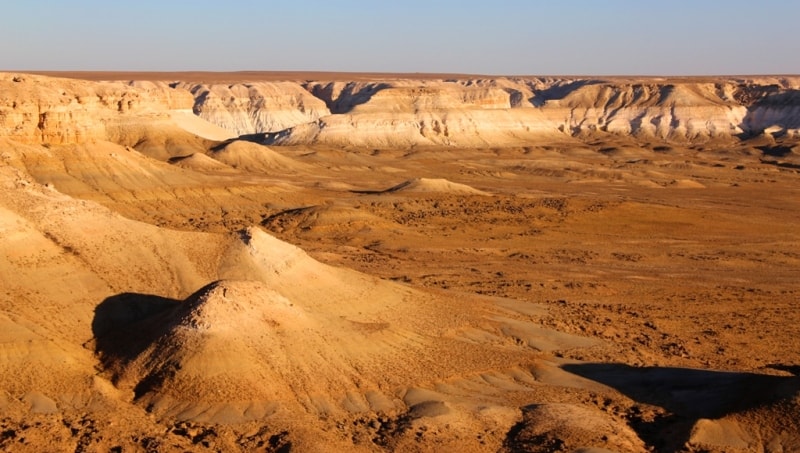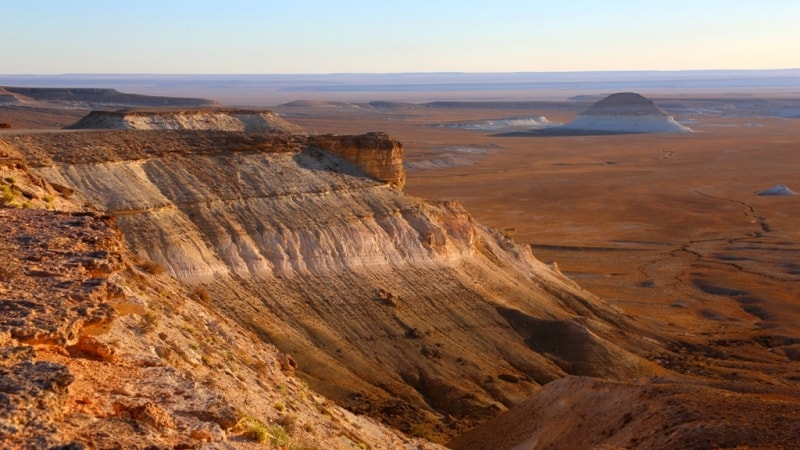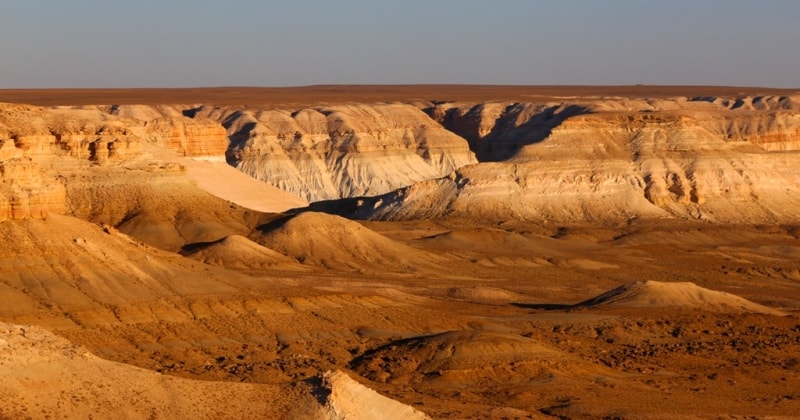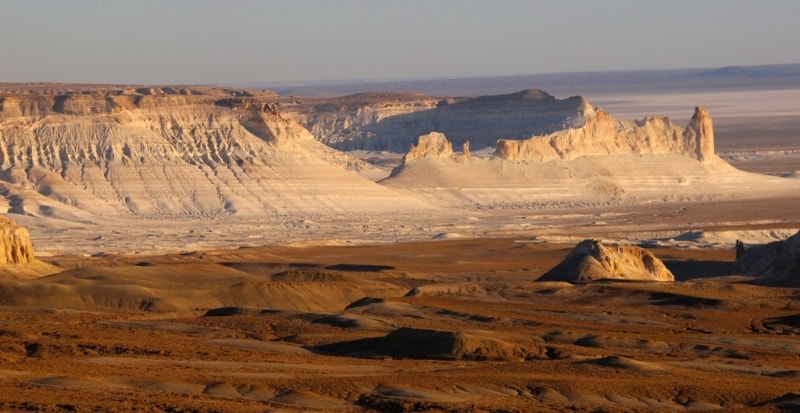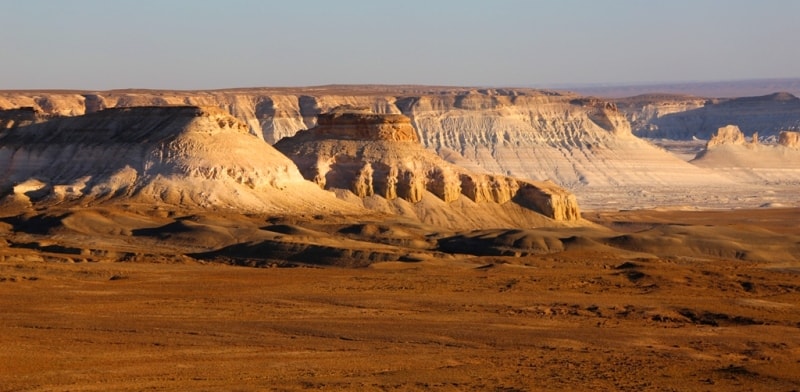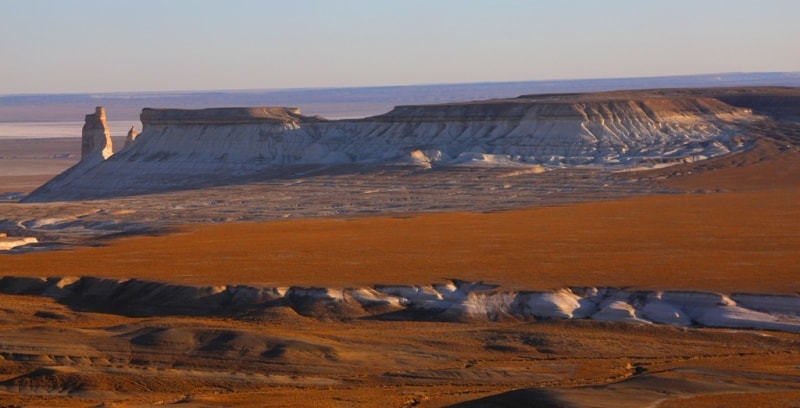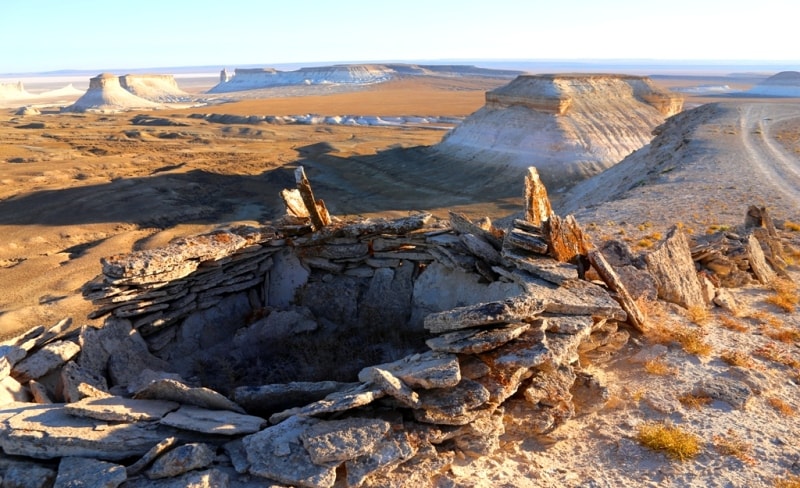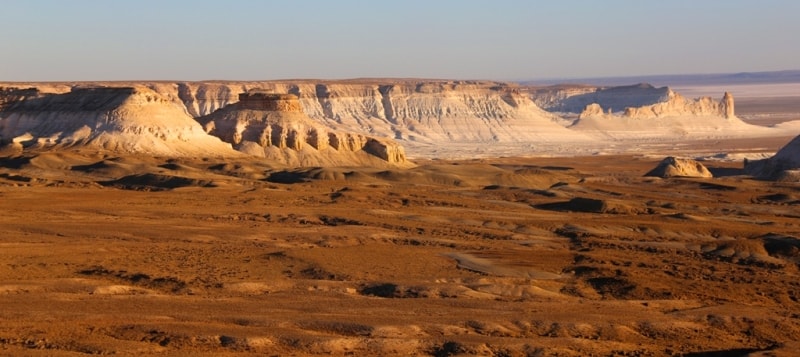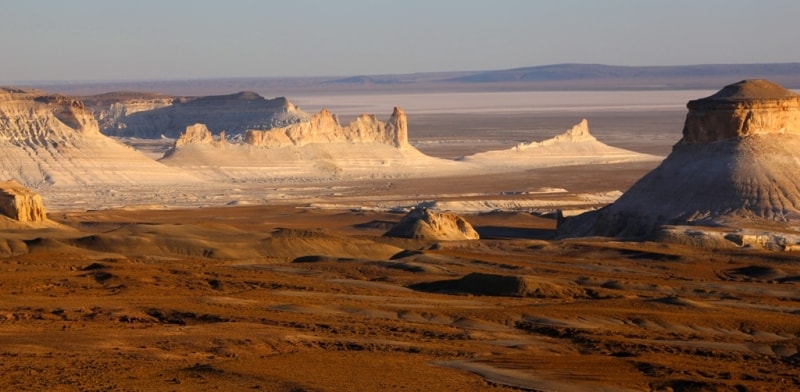 Authority
Andrei Astafyev and Alexander Petrov.
Pphotos by
Alexander Petrov.