4. Nofin lake.
Trip from Dushanbe to Marguzor lakes.
"At his best, man is the noblest of all animals; separated from law and justice he is the worst"
Aristotle.
Trip to lake Nofin.
The flowing, dammed lake Nofin, located at an altitude of 1820 meters above sea level, is located north of the Gissar ridge and in the southern part of the Zeravshan ridge, between the Peshak mountains in the east and the Daurich mountains in the west, in the Shing river valley, 1.1 kilometers north of the village of Padrud in the Penjikent region of the Sughd region.
From the northeast side, the Rashnabolosoy River flows into a small bay of the lake. The distance along a mountain road that winds along serpentines from Lake Gushor to Lake Nofin is 880 meters. The length of the lake is 2 kilometers 548 meters, the greatest width in the southeastern part is 238 meters, the greatest depth of the lake is 41.3 meters, the area of ​​the basin is 255 square kilometers, the color of the water is greenish.
Only 425 meters (in a straight line) separates Lake Gushor from Lake Nofin with a dam between them. The road is laid along the right (eastern) shore of the lake. In the middle of the path along Lake Nofin, there is a small area on the shore, a grove - a rare phenomenon for the Shing Gorge, since throughout its slopes and the shores of the lakes are rocky and practically devoid of vegetation. In Lake Nofin, as in the neighboring Lake Gushor, marinka is found in abundance.
Nofin is the fourth in a row (from the south) and the third largest lake in the cascade of the Marguzor lakes of the Shing valley. Nofin is a lake full of mysteries, secrets and ancient legends. According to the testimony of residents of the Padrud village, which is 1.1 km south of the lake, once a week the lake turns red (the village is located between Nofin and Khurdak lakes).
The literal translation of the name from the Tajik language is "umbilical". It should be understood as the middle or central lake of the valley. According to the classification of natural waters by the allocation of hydrochemical facies according to G.A.Maksimovich, Lake Gushor is included in the zone of mountainous areas of hydrocarbonate-calcium waters.
The scientist's table shows the following characteristics of the lake water: formation - hydrocarbonate, facies HCO3-Na + + K + - Ca2 + - mineralization - 50 - 150 mg per 1 liter.
Geographic coordinates of Lake Nofin: N39 ° 11'21.76 "E67 ° 49'41.81".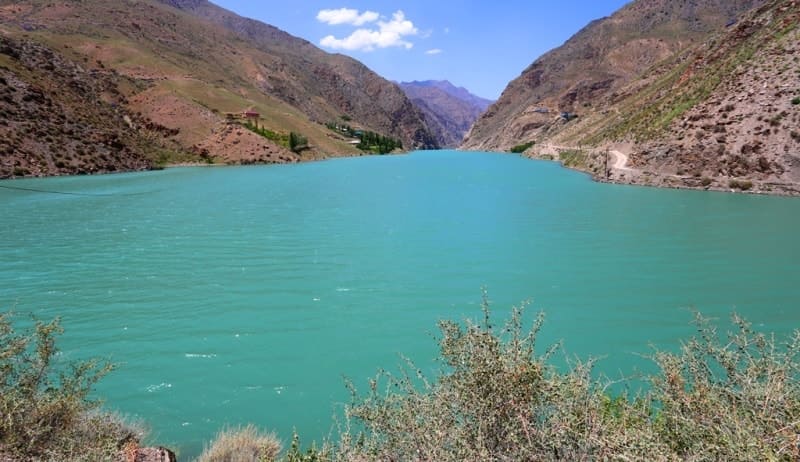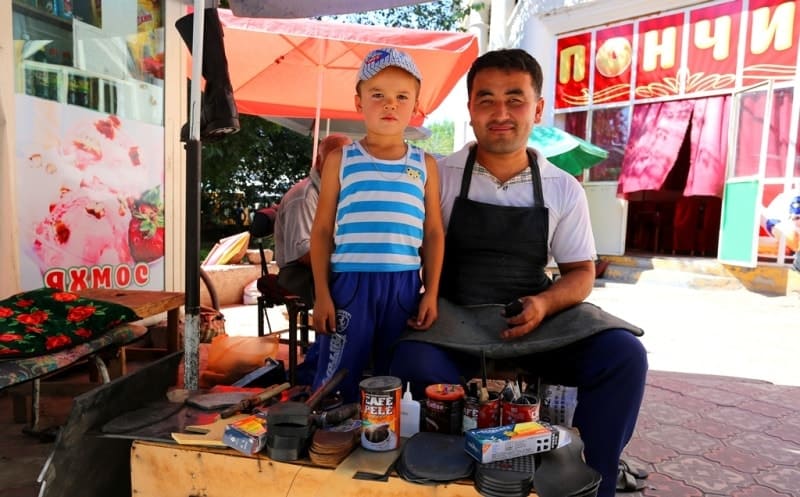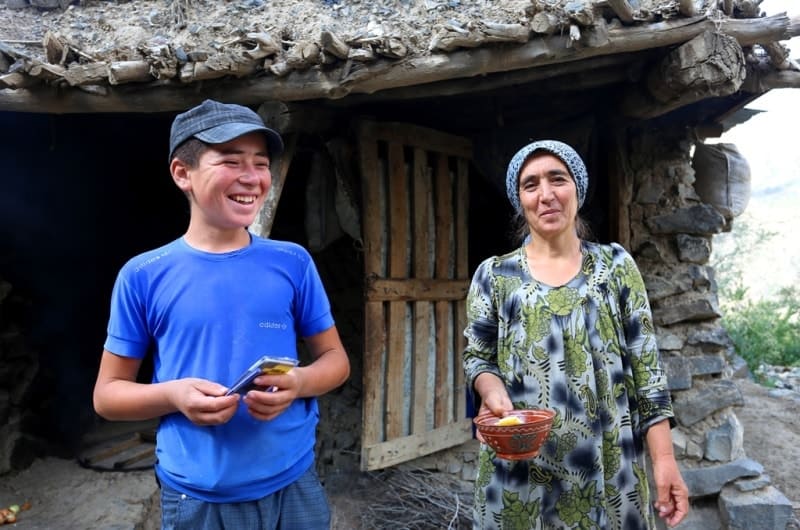 Authority
https://ru.wikipedia.org/wiki/%D0%9D%D0%BE%D1%84%D0%B8%D0%BD
Alexander Petrov.
Photos by:
Alexander Petrov.