FIT trip to Baidaksay petroglyphs.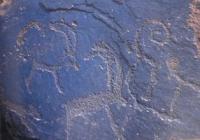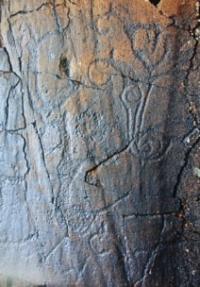 Ecological tours of Southern Kazakhstan.
"The world is a book and those who do not travel read only one page" 
Augustine of Hippo.
The short description of a route of excursion to petroglyphs the Baidaksay:
Settlement Zhabagly - gorge Kishi-Kaindy – gorge Ulken-Kaindy – gorge Baidaksay - settlement Zhabagly.
Distance of route: 26 km.
Season: from April 1th till September, 30th.
 Best time for excursion: April - August.
Advanced reservation: for 48 hours.
Duration of the tour: 1 day.
The detailed program on places of interest of reserve Aksu-Zhabagly:
Travel across Aksu-Zhabagly reserve.
Transfer: settlement Zhabagly - gorge Kishi-Kaindy - gorge Ulken-Kaindy - gorge Baidaksay (13 km). In gorge Ulken-Kaindy the highway comes to an end here the field base on which is located is possible to spend the night. On horses, this day it is possible to visit interesting gallery petroglyphs in gorge Baidaksay, she is in 2 kilometers from field base in Ulken-Kaindy.
It is possible to reach gorge Baidaksay of minutes for forty or for 1 hour, it is the closest gallery in reserve Cave painting. Here it is possible to see more than ten stones of the different size which have been used up prehistoric Cave painting.
One of them the biggest, has the area more than two square meters and contains more than 30 figures on which stages of hunting are represented, house and wild animals, and others.
Note:
The Program is Alexander Petrov. Copying and introduction - only from the sanction of the author - petrovsra@mail.ru The material for excursion is given by Evgeniy Belousov. http://www.aksuinn.com