Karatau mountains. Almaty region.
Wildlife Tours Almaty region.
"The cliffs overhanging the layer,
The river seethes under an icy crust.
A shy birch hugs
Playfully mountain breeze, - heat of passion."
Mukagali Makatayev. "Novella".
Mountains Almaty region.
The Karatau mountains are located between the Sumbe and Shalkudysu rivers in the Raimbek district in the east of the Almaty region. The highest mark of the Karatau Mountains is Mount Karaosha 3728.1 meters above sea level located in the eastern part of the mountains.
The Karatau Mountains have only southern exposure and stretch from southwest to northeast. The northern border of the mountains is the Shalkudusy valley stretching from southwest to northeast along the southern edge of the Ketmen tau ridge.
At the same time, in the north of the mountain range, from the southwest to the northeast, a mountain range stretches, consisting of separately located small mountains: Tzgen Karatau, Laili tau and Sumbe tau. The Tzgen Tau Mountains are the western end of the massif, with the highest point being Mount Shakrambal, 3054 meters above sea level. In the south-west they border on the Tuzkol salt lake located at an altitude of 1958.9 meters above sea level, in the east the border is the Laila river.
Next are the Laili Tau Mountains, with the highest point being the Laili Mountain 3359.3 meters above sea level located in the western part of the mountains. The next ridge of the Sumbe Tau mountains with the highest elevation is 3055.3 meters above sea level.
From the west, the mountains are limited by the sources of the Esekartkan River, from the east by the sources of the Karagaybulak River. In the east, the border of Karatau is the Ushakhsan mountains, with the highest elevation being the Ushakhsan mountain 3548.9 meters above sea level.
Along the southern and southeastern extremity of the Karatau mountains, there is the border river Sumbe and beyond it the state border between the Republic of Kazakhstan and the Republic of China. There are no glaciers in the Karatau mountains, these are not high mountains, all rivers are of spring origin.
The hydrography of the southern slope of the Karatau is well expressed, the rivers are the right tributaries of the Sumbe River, which in turn is the left tributary of the Tekes River. The Burketchilayli River is the right tributary of the Laila River, which is lost in the wetlands east of Lake Tuzkol.
Belbulak, Kabanbulak, Kabansai, Karagailly, Arshaly, Karaosha, Urysay, Korumdy, Chuburmahasan, Satyldykhasan - all these rivers flow down from the southern slopes of Karatau. In the central and western parts of the mountains, there are passes that can be overcome along trails from north to south.
The southern slopes of the mountains are dry and there are no trees here, rare shrubs grow on the slopes.
Geographic coordinates of the Karatau mountains: N43 ° 04'03.78 "E80 ° 03'25.73"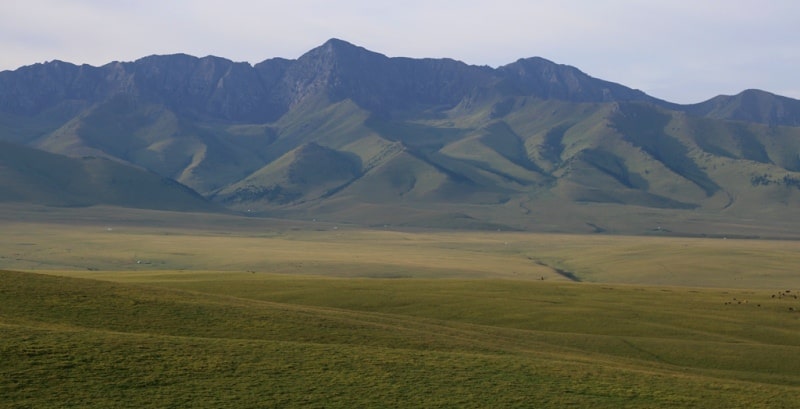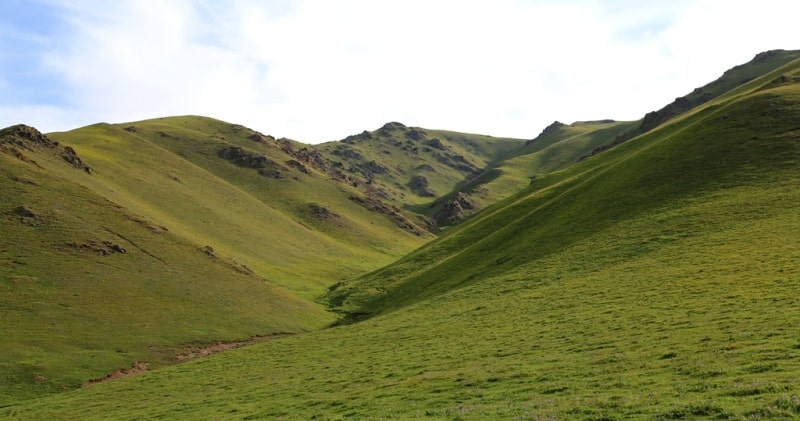 Authority and photos by
Alexander Petrov.