Kolsay lower lake.
Travel tours Kolsay lakes from Almaty.
"All art is but imitation of nature"
Lucius Annaeus Seneca.
Interesting tours Almaty Kazakhstan.
They are situated in 290km in the south-east of Almaty. Kolsai first lake is situated at a height of 1820m between two mountainsides, and it's depth is 80m. It has stretched shape from south to north the length of which is 1km and the width is 500m.
The second lake is situated in 9km upper, at a height of 2250m above sea level and it is called Kolsai 2. The max depth is about 50m, the length is more than 1km and the width is 900m.
The third lake Kolas 3 is situated in 5 - 6km upper, at a height of 2900m above sea level. The lake is oval shaped, shores are grown by junipers called as archa. There is the Sary-Bulak Pass 3274 meters sea above level which is upper from the lake.
The lakes water is dark. Kolsai lakes include 3 mountain lakes located at height of 1000m, 2250m and 2700m. a.s.l. The first lake of Kolsai is 300 kms far from Alamty. They are considered to be the treasures of  nature.
Dark blue color of water, silence and calmness around are the specific features of Kolsai. The amateur of trekking will admire a fascinating panorama of lakes surrounded by rocks, forests of broad-leaves trees, fir-trees and mountain alpine meadows.
The plenty of trout is found in every lake except the third one - the coldest lake among the others. Kolsai lakes are very deep: the deepest point of the first lake is 80 m, of the second lake is about  50 m.
The lake's depth is 80 m. There are very com­fortable expensive cottages, budget accommodation, yurta camps and camping sites here. When approach­ing the first lake, one can see the quay, where boats and catamarans are tied up.
You do not have to row, as the park inspectors are expected to do it, except for catamarans. You can see fishers standing here and there along the lake, angling for a rainbow trout. But you have to keep in mind that fishing is strictly prohib­ited.
The same applies to swimming in the lake! It is the State National Natural Park, you know. However, this does not seem to stop people. Though not everyone will be able to swim in the lake, as the tempera­ture is +6 -+8 °C, and it will definitely have a chilling effect on one's desire to swim here.
Geographic coordinates of the Lower Kolsai Lake (the first Kolsai lake): N42 ° 59'00.99 "E78 ° 19'26.25"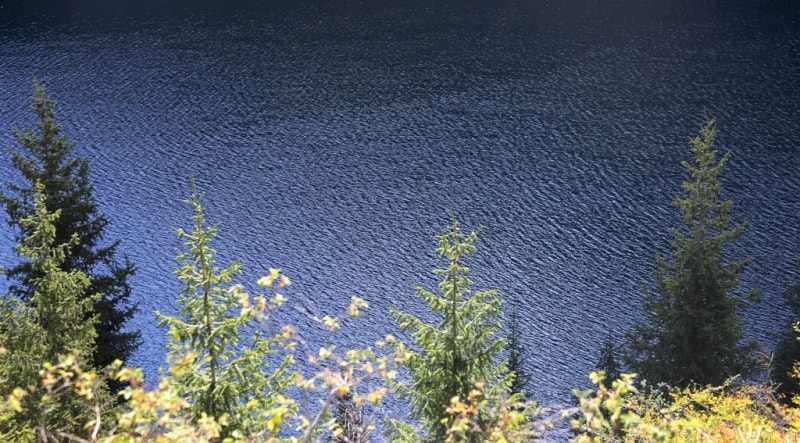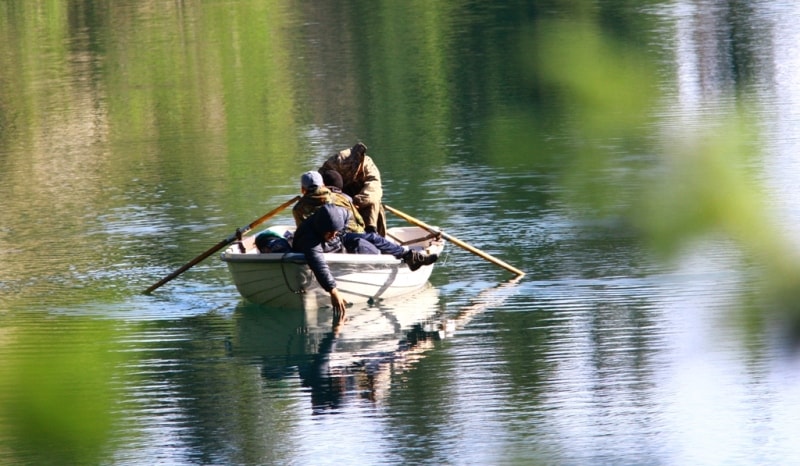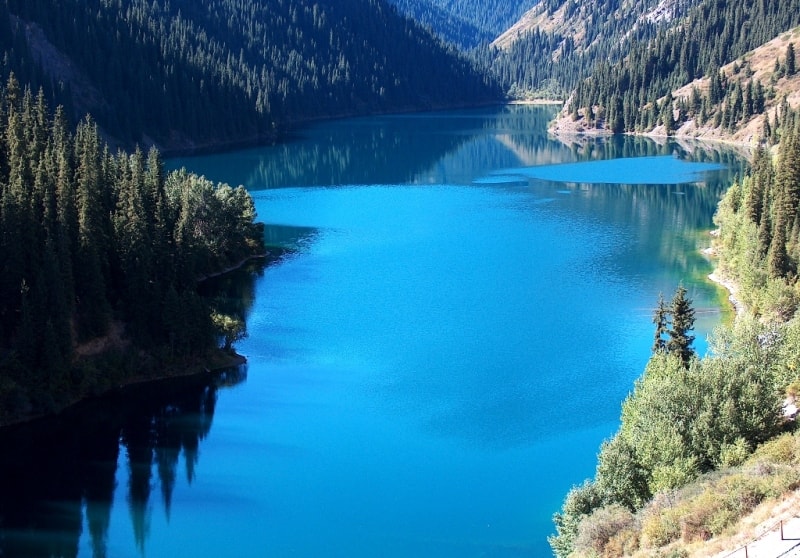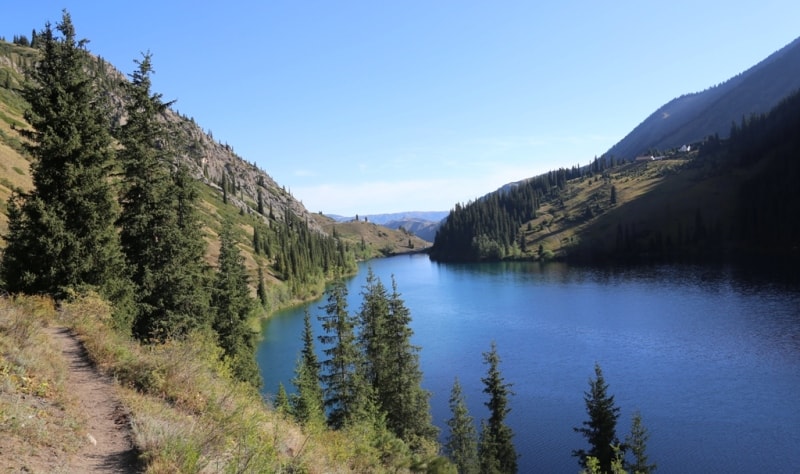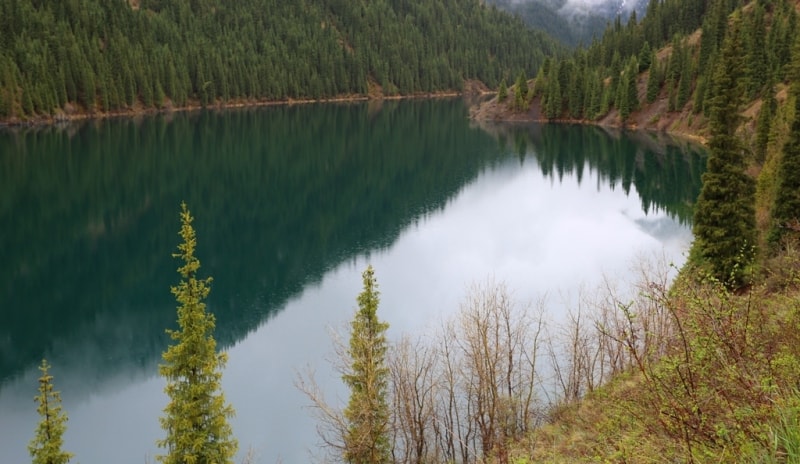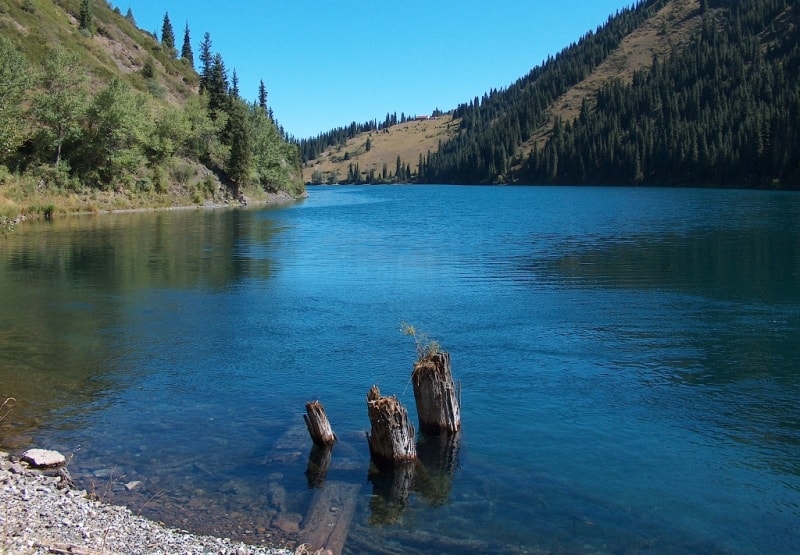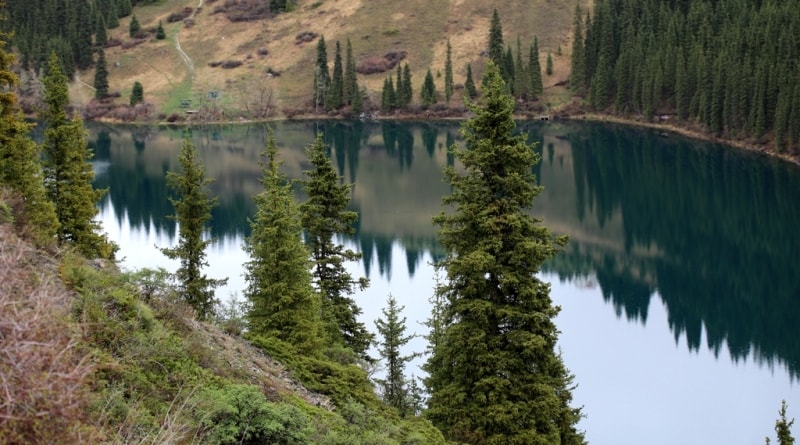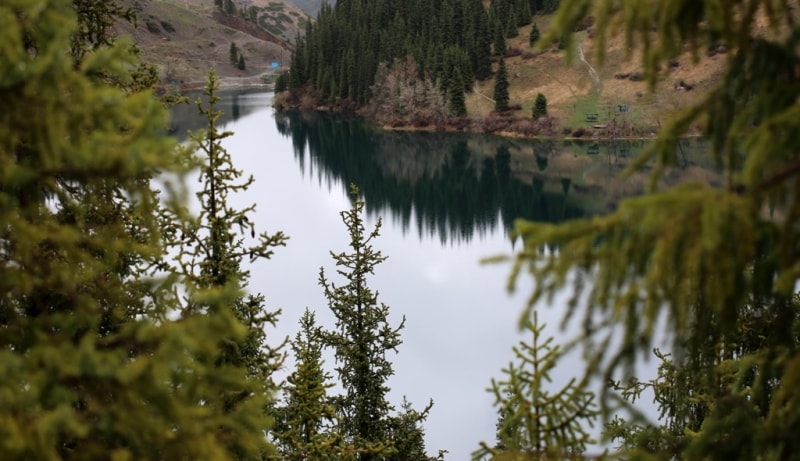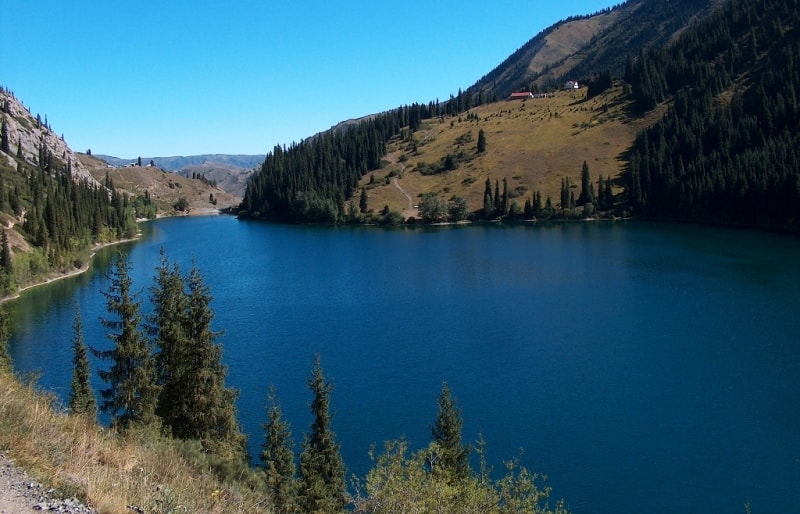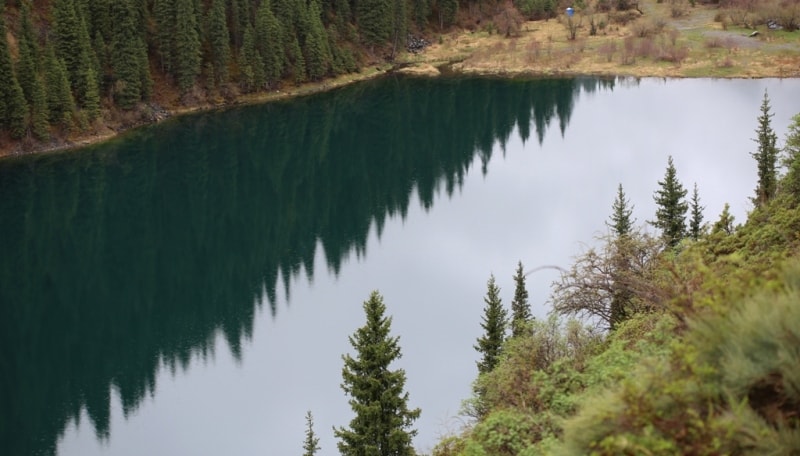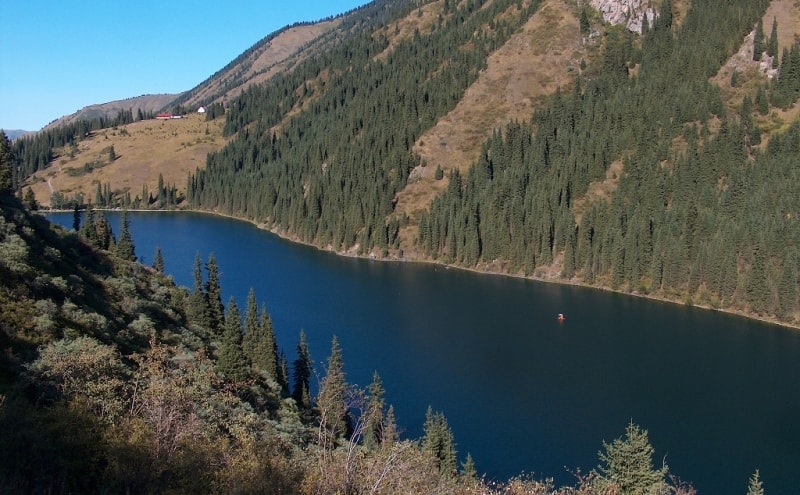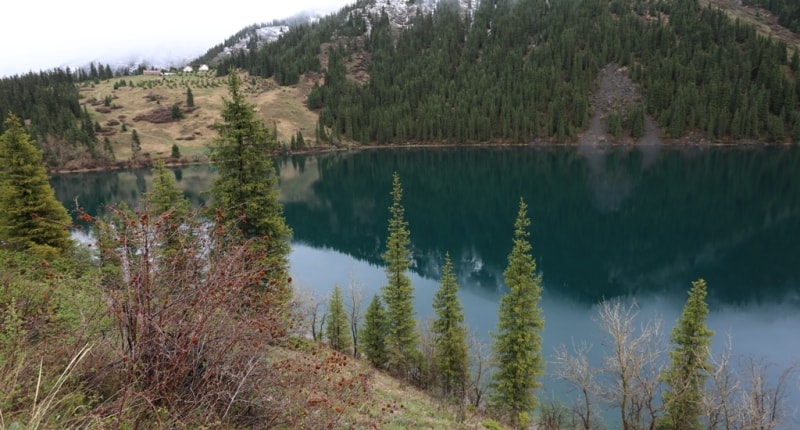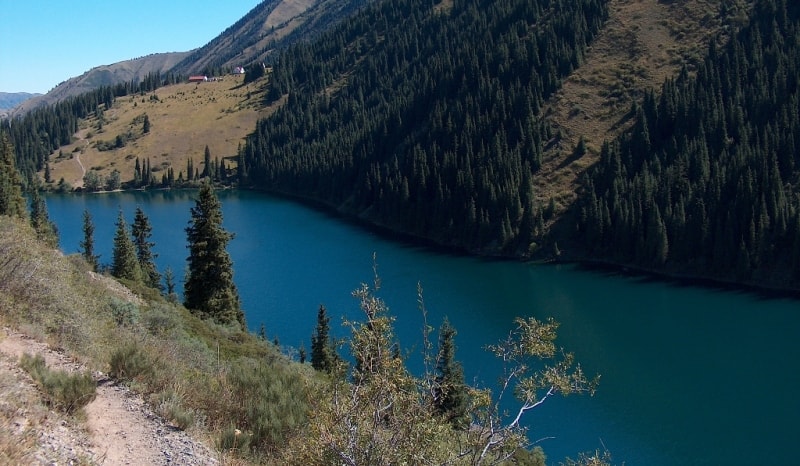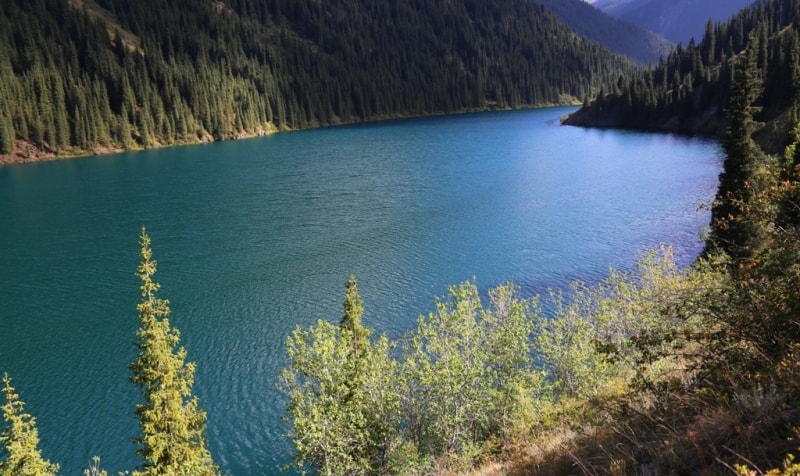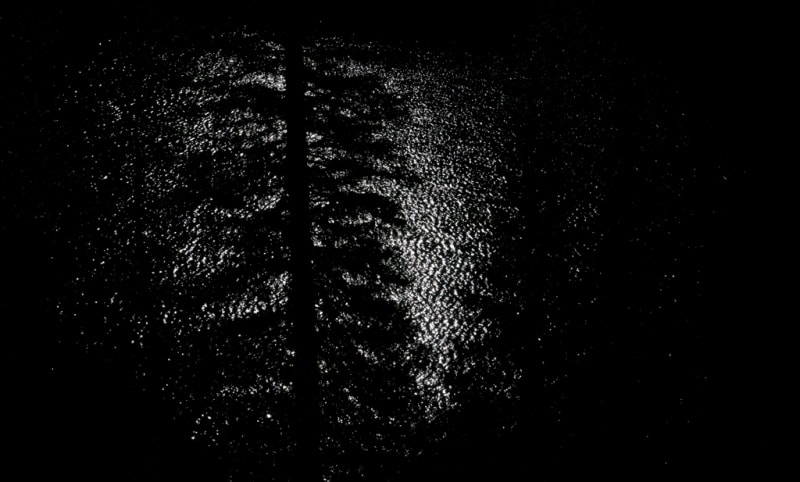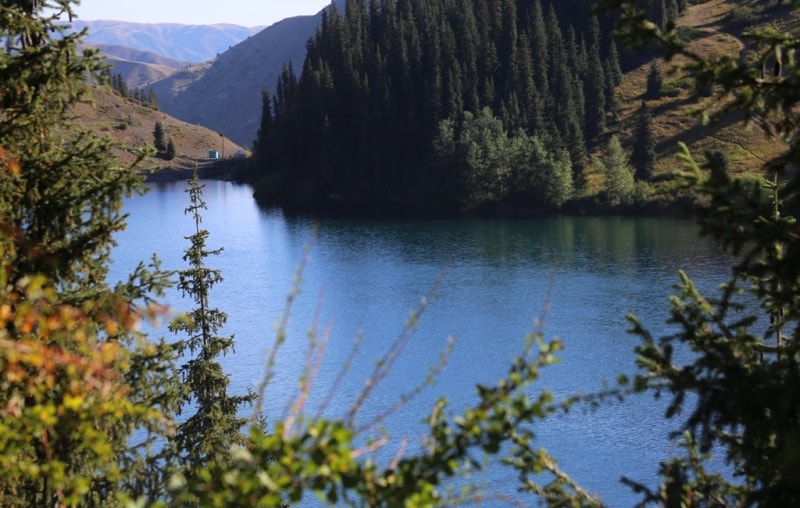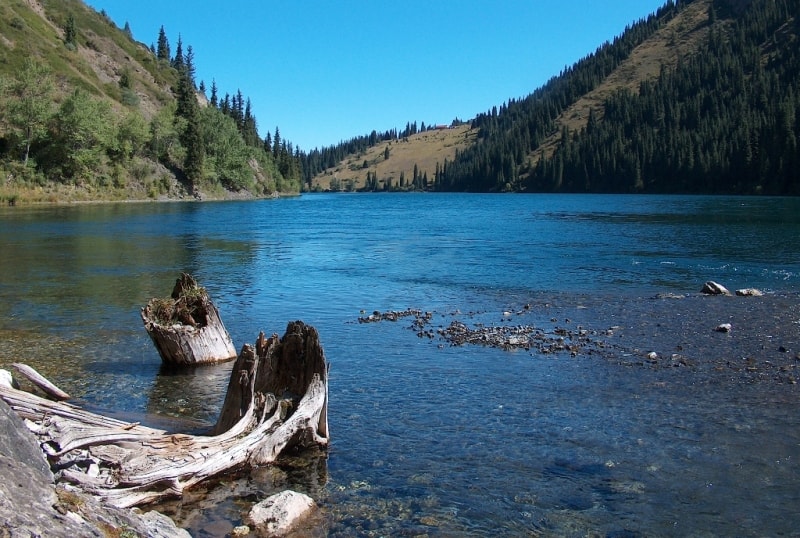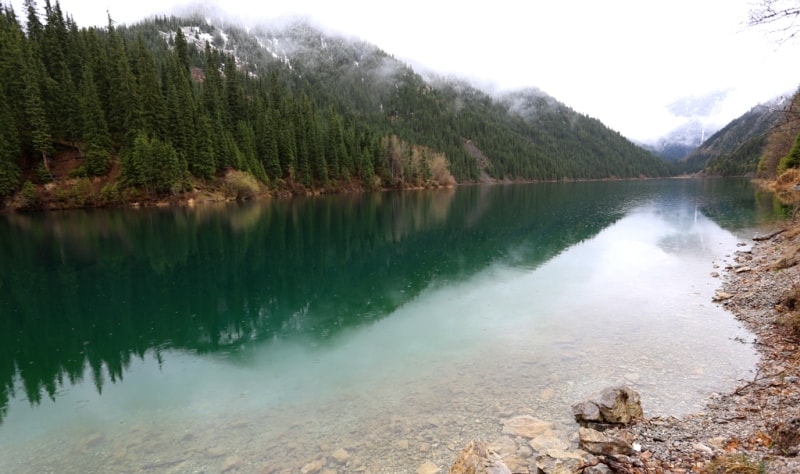 Authority:
The encyclopedia of Kazakhstan, 1996. and the material for this page is taken from the printed edition."Guide to Kazakhstan" BAUR Publishing House 2002.
Photos
Alexander Petrov.