Kolsai gorge.
Gorges in Kungey Alatau mountains.
"There is nothing more orderly than nature"
                                       Cicero.
Gorges in Kolsai kolderi park.
The gorge of the Kolsai River is located on the northern slope of the Kungey Alatau ridge, on the territory of the Kolsai Kolderi natural park in the Kegen district of the Almaty region. The gorge stretches from a height of 3274 mouth to 1500 meters above sea level.
The gorge starts from the Sarybulak pass located in the main Kungey Alatau ridge at an altitude of 3274 meters above sea level and descends north to the mouth of the Kolsai River into the Chilik River. The Kolsai River, 25 kilometers long, flows through the gorge; it is one of the longest rivers of the right tributaries of the Chilik. 
In the upper part of the gorge there is a moraine lake Sarybulak, from where the source of the stream begins, which flows into the Upper Kolsai Lake. There are three lakes in the gorge: Lower, Middle and Upper Kolsai. This is one of the gorges developed for tourism in the Kolsai Kolderi natural park located on the northern slope of the Kungey Alatau ridge.
An asphalt road has been laid from the village of Saty to the Lower Lake Kolsai. In the gorge, starting from the ecological post of the park, there are many tourist sites, such as hotels, guest houses, yurt camps, cafes. A large parking lot has been built on the northwestern upper terrace of the Lower Lake.
On the north-eastern terrace of the lake there are guest houses that can accommodate 16 people at the same time; a dirt road is laid here. On the left side of the lake there is a 9 km long trail connecting the Lower Kolsai Lake with the Middle Kolsai Lake.
From Lower to Middle lake 2 - 3 hours walk. The Kolsai River flows out of the Lower Lake and after 9 kilometers is the right tributary of the Chilik River. Observation platforms and a large cafe were built on a natural dam located in the northern part of the Lower Lake.
Geographic coordinates of the Kolsai gorge: N42 ° 59'45.19 "E78 ° 19'54.63"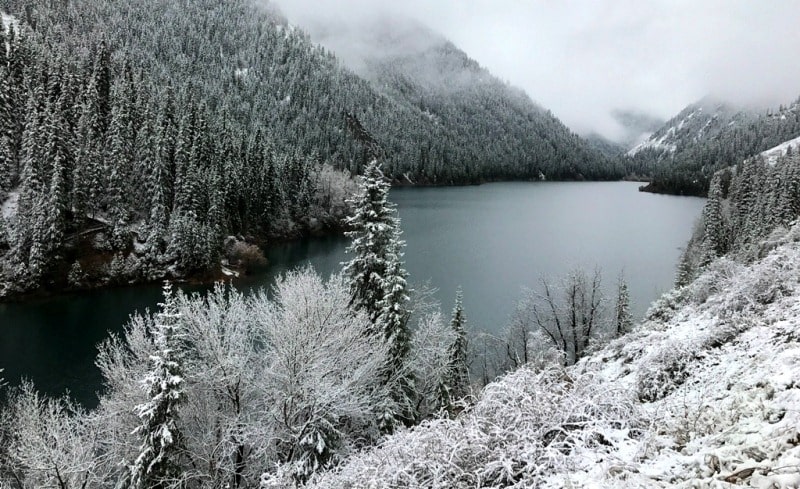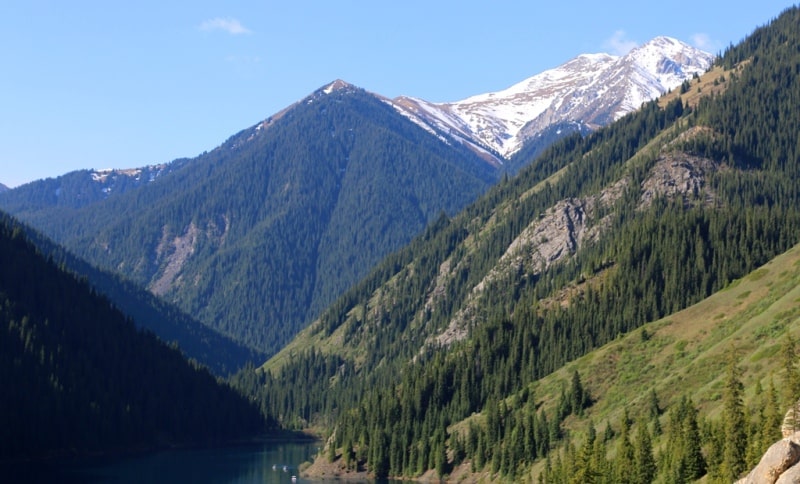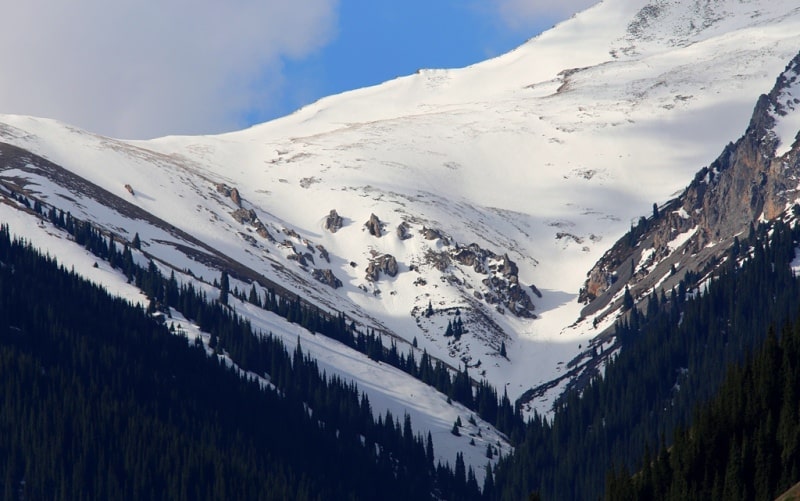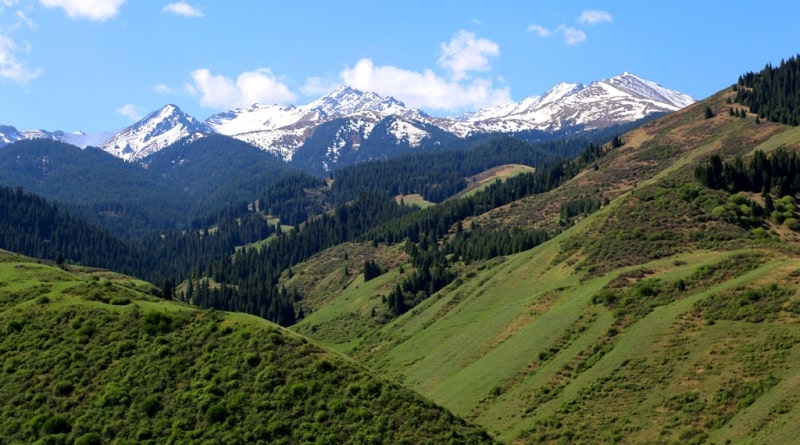 Authority and photos by
Alexander Petrov.