Lake Koshkar ata.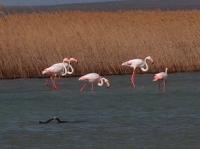 Hop-on, hop-off bus tour in Aktau.
"This is the so-called Pink Lake, which suddenly appeared on the horizon of the golden desert. This lake is a rather vast pool, filled with water of a beautiful lilac-pink hue, in some places turning into a real rich crimson color, and bordered along the banks by layers of table salt mixed with small shells..."
Doctor A. V. Eliseev (1859 - 1895), Russian traveler and writer.
Bus and walking tour from Aktau to Shevchenko town.
Lake Koshkar ata is located north of Cape Cretaceous on the Mangyshlak peninsula, 8.3 kilometers from the western coast of the Caspian Sea in the Tupkaragan District of the Mangistau region in the western part of the Mangyshlak Peninsula.
The lake is located 7 kilometers from the central part of Aktau town, its southern part borders on the outskirts of the town. The length of the lake from south to north is 12 kilometers 345 meters, the greatest width from west to east is 6 kilometers 880 meters.
The water edge of the lake is at a mark of 33.5 meters. For comparison, the water edge of the Caspian Sea is at the level of - 28 meters. The lowest part of it is occupied by a "dry" salt lake, the area of ​​which is about 30 square kilometers.
There is a layer of halite on the lake. Its power, tested only in the northern part, is 0.5 meters. The origin of the lake was confined to the Koshkar ata depression, in the place of which the Koshkar ata lake was formed. Most likely, the lake's waters are connected through underground channels with the Caspian Sea.
The lake has been known since the middle of the 19th century and was noted in the studies of the Mangyshlak Peninsula by geographers and researchers. The area of ​​the lake is approximately 50 square kilometers.
There is information that during the Soviet era, radioactive and toxic wastes from chemical and hydrometallurgical production were dumped into the lake, which were located in the vicinity of the town of Shevchenko, now Aktau. In 1999, uranium mining was stopped.
In the spring-autumn period, a large number of migratory birds fly to the lake, and graceful flamingos can be observed here.
Geographic coordinates of Lake Koshkar ata: N43 ° 45'07.63 "E51 ° 12'00.55"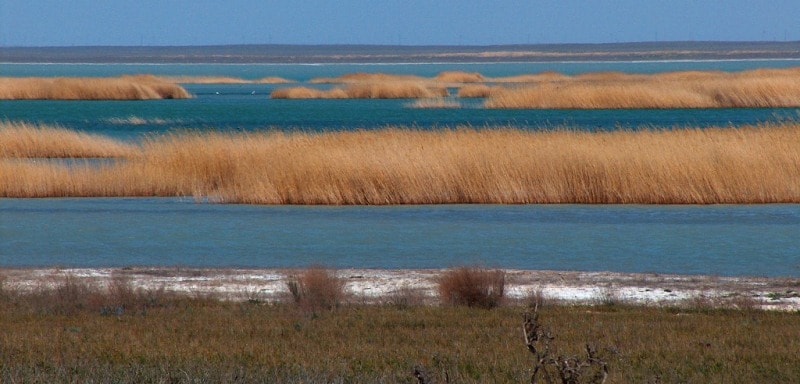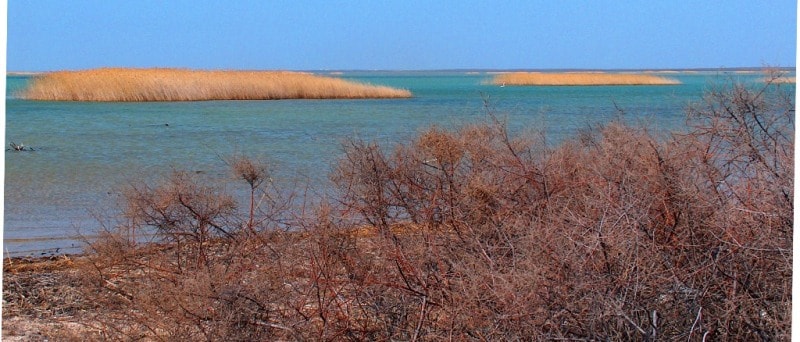 Authority and photos:
Alexander Petrov.