Mausoleum of Kos Ana.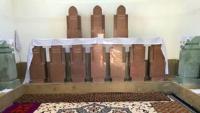 Tours from Shymkent to Aktobe.
"Let the heart feed on love,
The clothes of happiness will hide the body.
By the power of love I want to rise
And a bird down on a twig of consciousness"
 Hikmet Khoja Ahmed Yasavi.
Excursion to the mausoleum of Kos Ana.
The mausoleum of Kos Ana is located on the western slope of the Karatau mountain range, 3 kilometers from the Baidibek village, upstream of the Bala Bugun river on the left floodplain terrace in the Baidibek district of Turkestan region.
Kos Ana, was known in the XIVth century. This woman is known as the second wife of Baidibek Ata. The mausoleum is a modern white building, in which there are 18 steles with the names of each of the children of Baidibek Ata.
Here, according to popular tradition, the burials of Baidibek's daughter and his son-in-law, Zerip Slanda, were made. In the immediate vicinity of the mausoleum there are buildings studied by archaeologists who performed the functions of a Muslim mosque and was either a Muslim rebate or a khanaka of a Sufi brotherhood or order.
The buildings are similar to the cloisters of the Dervish communities, called khanaks, on the basis of the same orientation of this building with the khanaka of Ahmed Yasawi. Geographic coordinates N 43` 00.076` E 069` 59.786`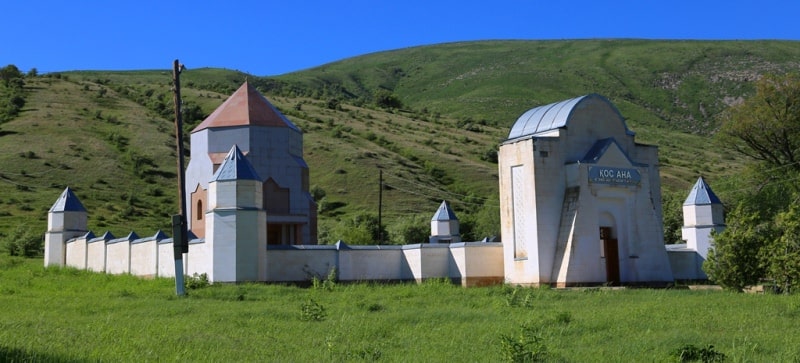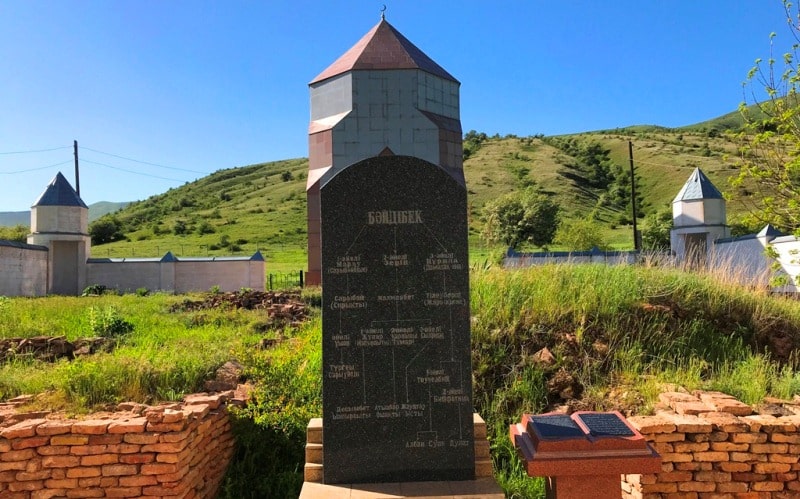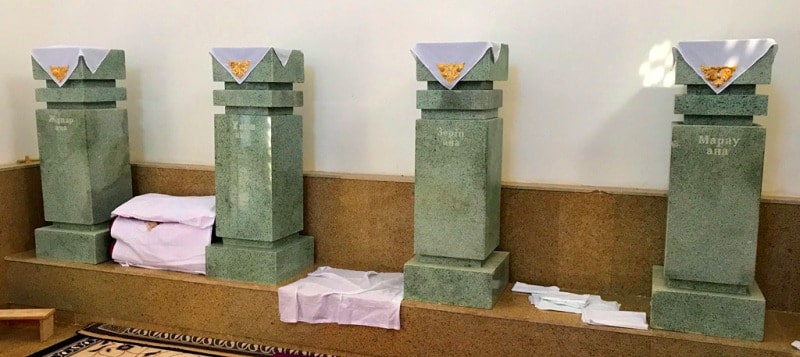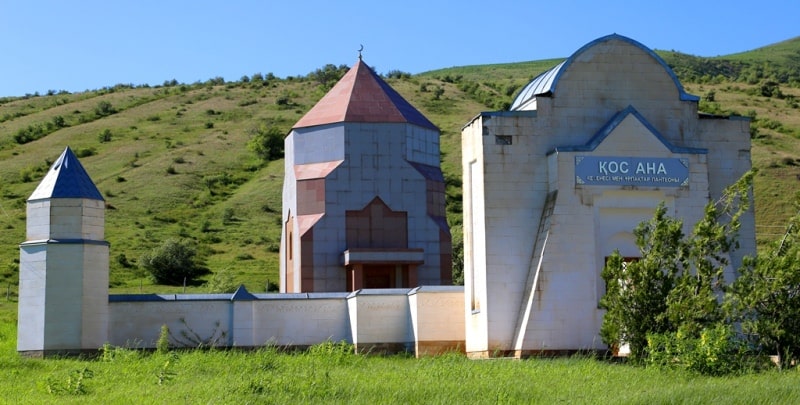 Authority:
D. A. Taleev. "Code of monuments of the South Kazakhstan region." Architectural and archaeological heritage of the South Kazakhstan region. In the framework of the regional program "Cultural Heritage". http://www.farsah.kz
Photos
Alexander Petrov.