Middle Kolsay lake.
Trekkings in the mountains Almaty.
"Never be afraid to go away from the seas, borders, countries and thoughts"
Hiking in Kazakhstan.
The flowing Middle Lake Kolsai is located at an altitude of 2252 meters above sea level, it is located on the northern slope of the eastern part of the Kungey Alatau ridge in the Northern Tien-Shan mountain system, on the territory of the Kolsai Kolderi natural park in the Kegen district of the Almaty region.
The length of the Middle Lake Kolsai from the south-east to the north-west is 1276 meters, the greatest width in the southern part of the lake is 599 meters. The perimeter of the lake is 3419 meters, the area is 374697 square meters.
The lake is located 9 kilometers southeast of the Lower Kolsai Lake, in the bed of the Kolsai River, 20 kilometers south of the Shelek River. On the northern side, the lake has a natural dam, the maximum depth of the lake is about 50 meters.
Trout is found in the lake. From the Lower Lake to the Middle Lake there is a walking and horse trail on the left side of the Kolsai River.
Geographic coordinates of the Middle Lake Kolsai (Second lake Kolsai): N42 ° 56'06.20 "E78 ° 19'32.55"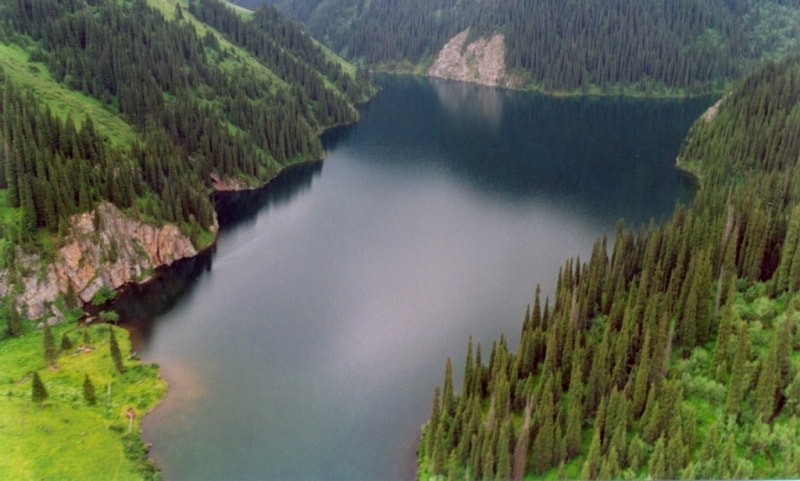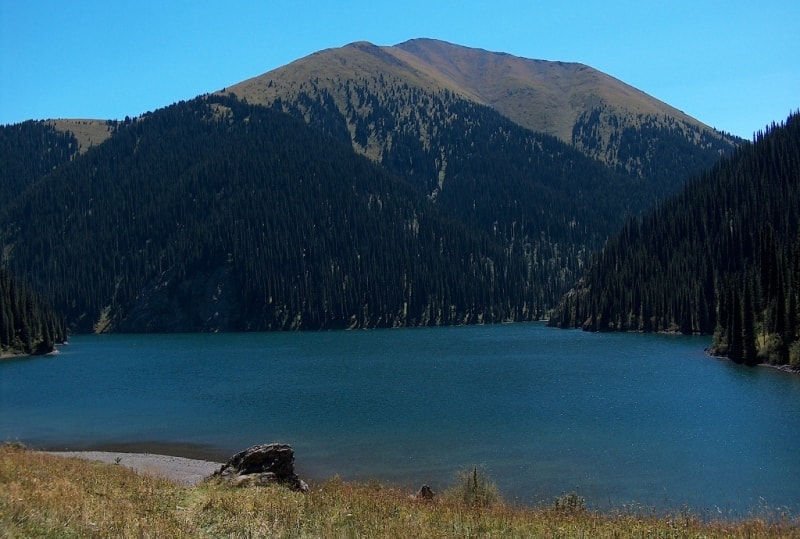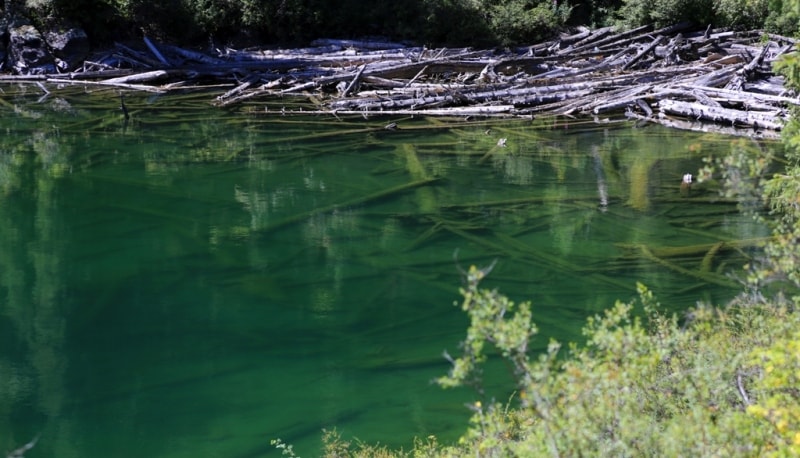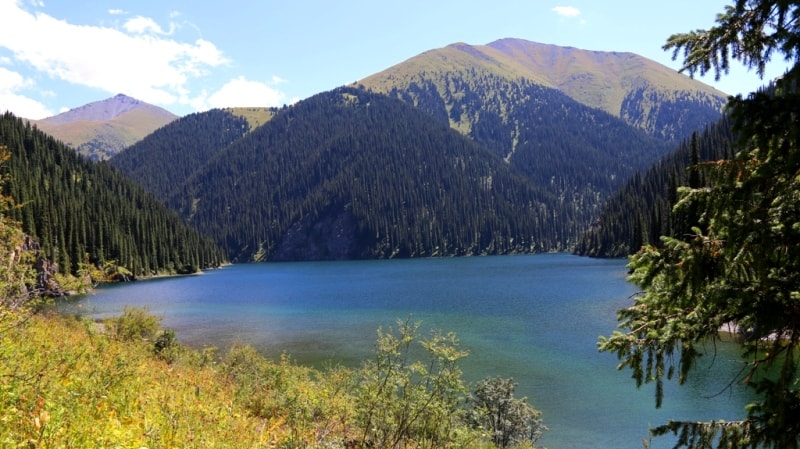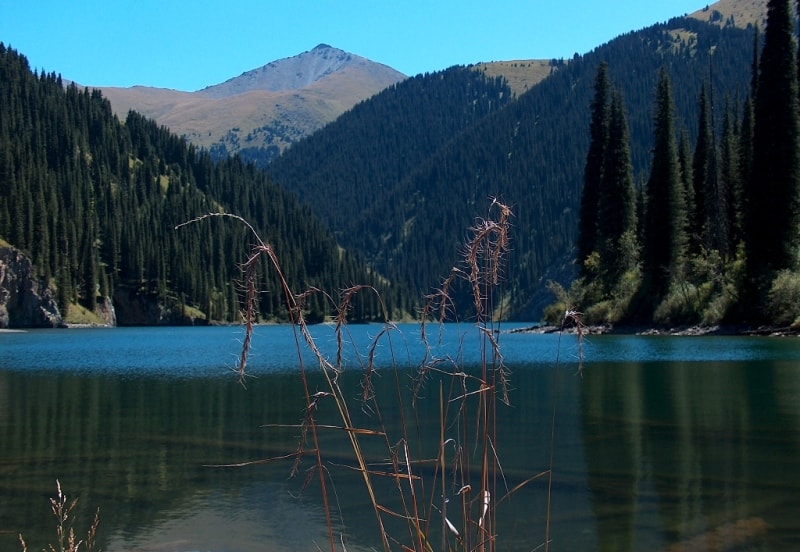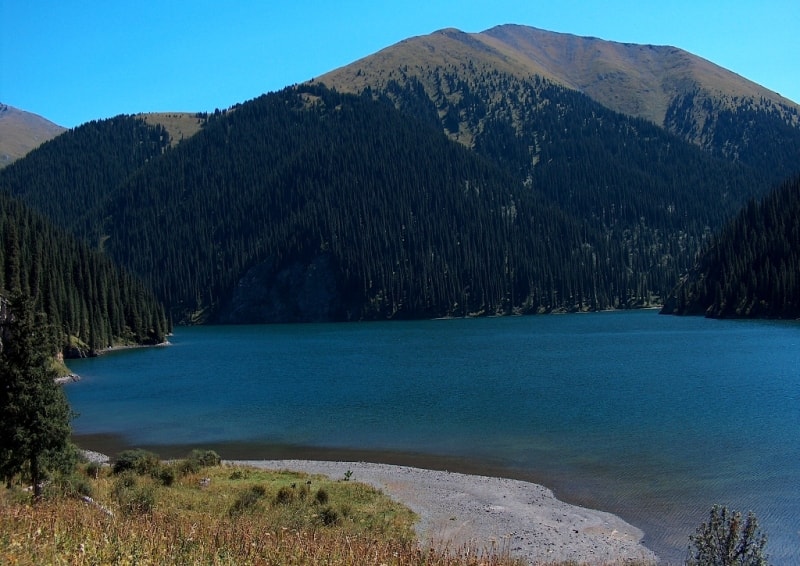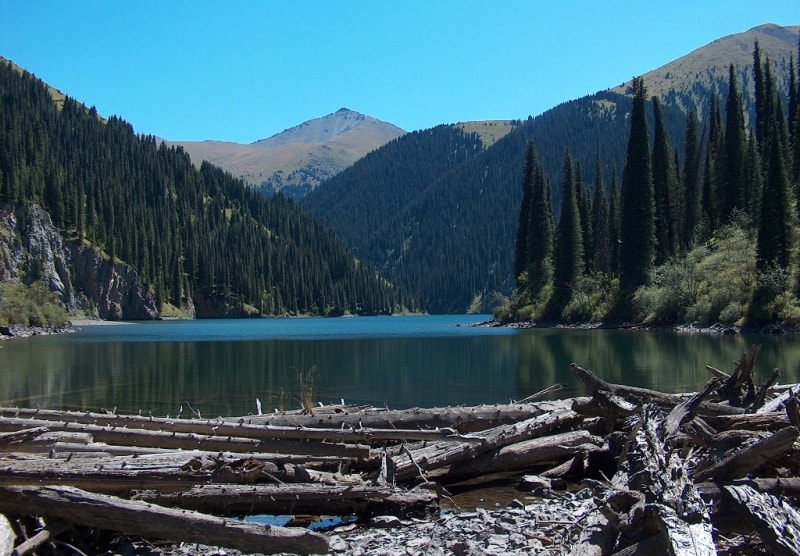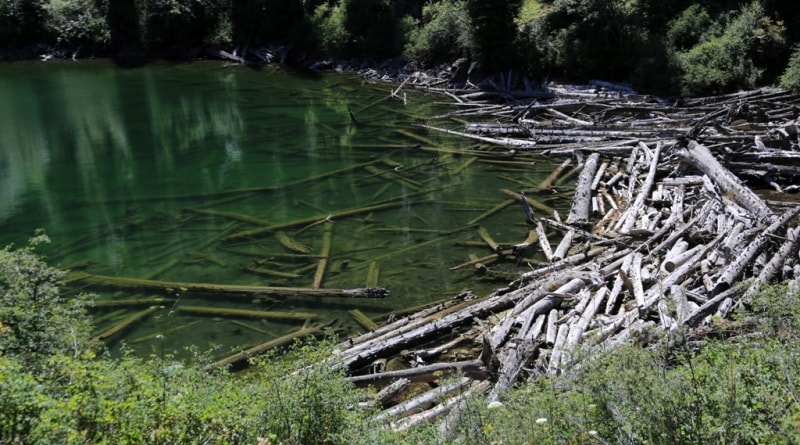 Authority and photos by:
Alexander Petrov.