Shoky Tau of Boszhira.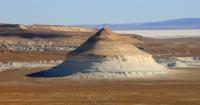 Individual travel across Mangyshlak.
«It is better to see once, than 100 times to hear»
Grand tour on Mangyshlak.
The mountain Shoky Tay in valley Boszhira is well visible from the north, from first panorama Boszhira, from here she as on a palm. From the north this miracle of the nature has is characteristic the expressed cone, and from the east the mountain has oval forms which are absolutely unlike a cone.
From northern party before mountain the plateau through which the highway coming to an end before northern breakages is laid reaches. From a southern part the mountain gradually incorporates to cretaceous eminences of basic file Boszhira, from the western party the mountain is limited by a plateau.
It is possible to reach here on road which conducts to the basic natural boundary Boszhira. Approximately, from the middle of a way, between descent from breakage in a direction to the main natural boundary Boszhira, there is a turn on the left which the cone will lead to you on a plateau to mountain Cretaceous.
Geographical coordinates of mountain Shoky Tau: N43°26 ' 14,95 " E54°02 ' 37,83 "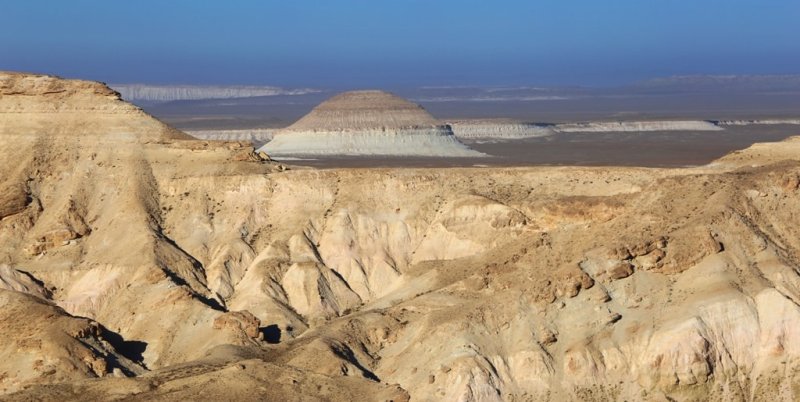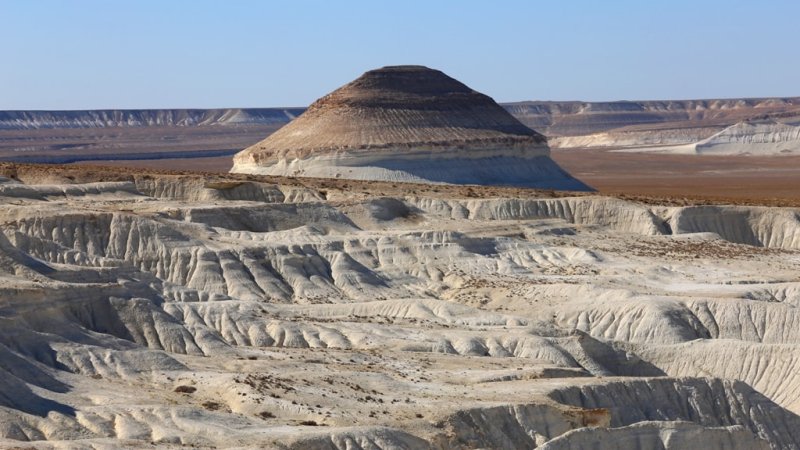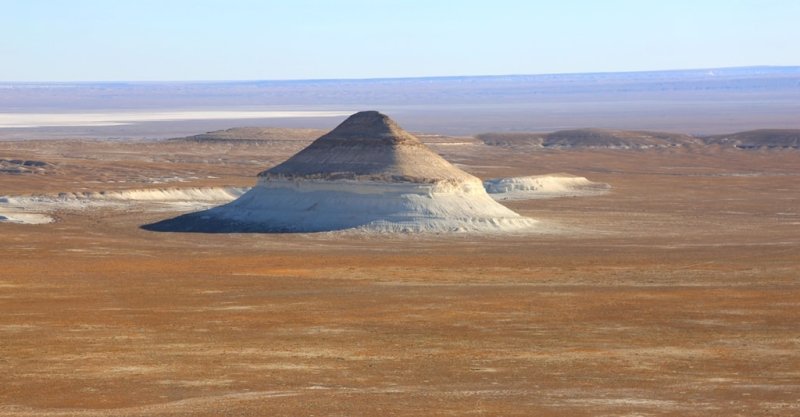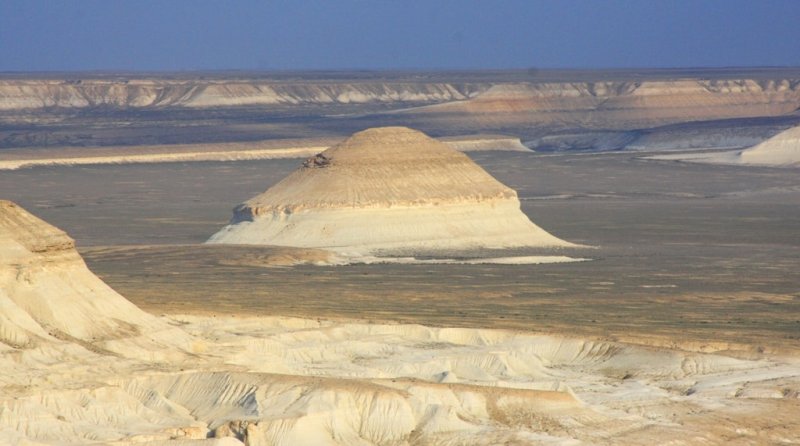 Authority and photos
Alexander Petrov.