The Second Turgusun lake.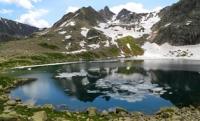 Hiking trip to West Altai Reserve.
"The journey of a thousand miles begins with a single step" 
Lao Tzu.
Popular destinations in West Altai Reserve.
The Second Turgusun lake is located at the eastern tip of the Ivanovskiy ridge on an ancient, aligned moraine at an altitude of 1980 meters above sea level in the Ridder district of East Kazakhstan region on the territory of the West-Altai National Reserve.
The Big Turgusun River flows out of the lake, forming picturesque cascades of waterfalls and flows through the 809 metro into the First Turgusun Lake. A 1.5-kilometer path to the Second Turgusun Lake runs along the southern and western swampy banks of the First Lake.
It is necessary to cross the small left tributary of the Big Turgusun and climb the stony part of the Second Lake along the rocky slope, consisting of granite fragments. The length of the Second Turgun Lake is 492 meters, a width of 403 meters.
This is the largest lake in the cascade of Turgusun lakes in the tract of Black Uzel. The southwestern and southern parts of the lake are cluttered with ice floes, which move along the lake in the wind. The northeastern part of the lake is more gentle, from here the Big Turgusun River flows from the lake.
The of the lake with rocky, steep banks. In the southern part, a large glacier hangs over the lake from the slopes of Burov Peak. The western and northeastern parts of the lake are suitable for walks and moraine movements to the Third Turgusun lake.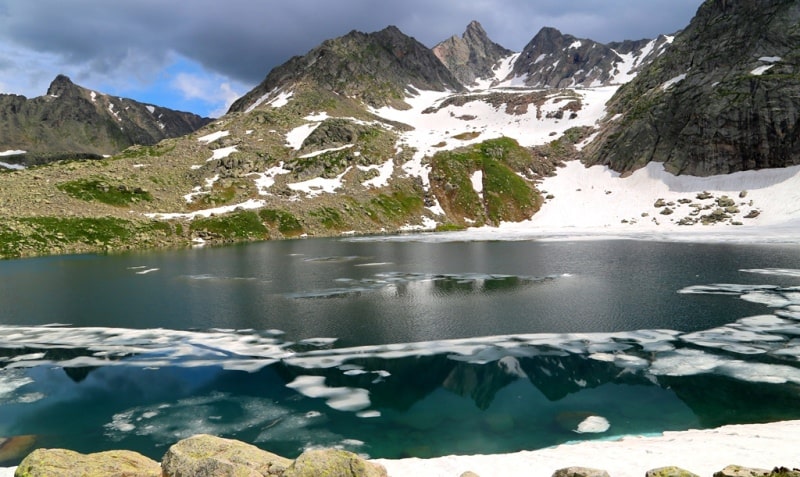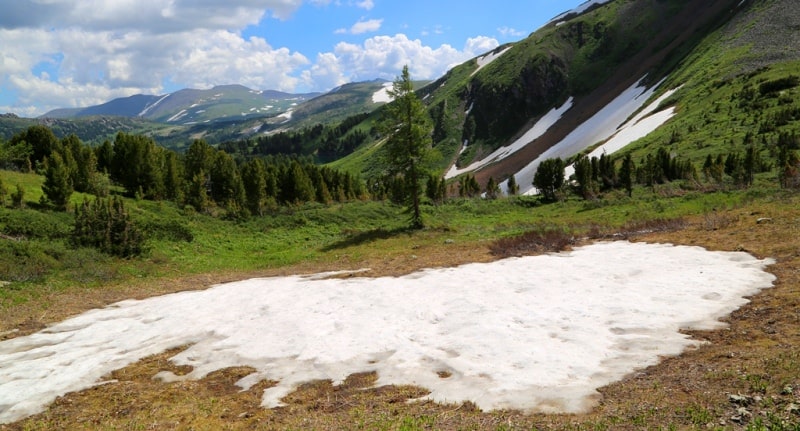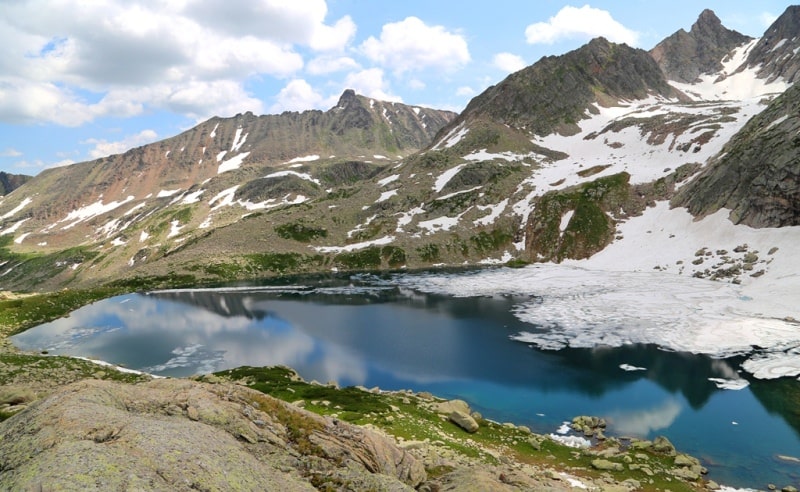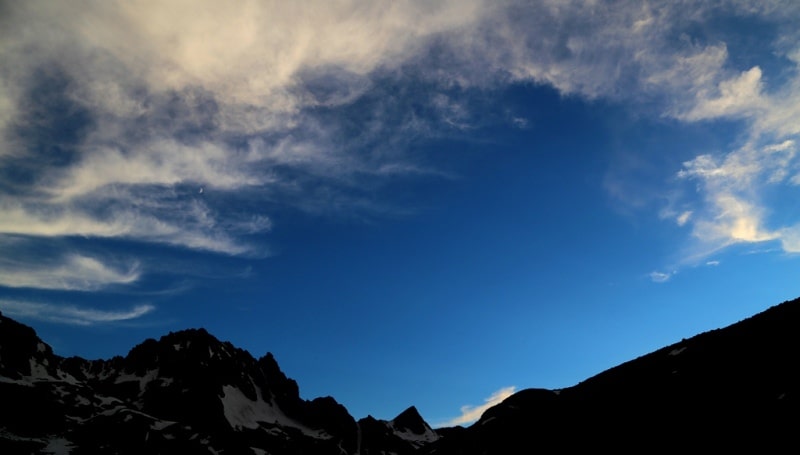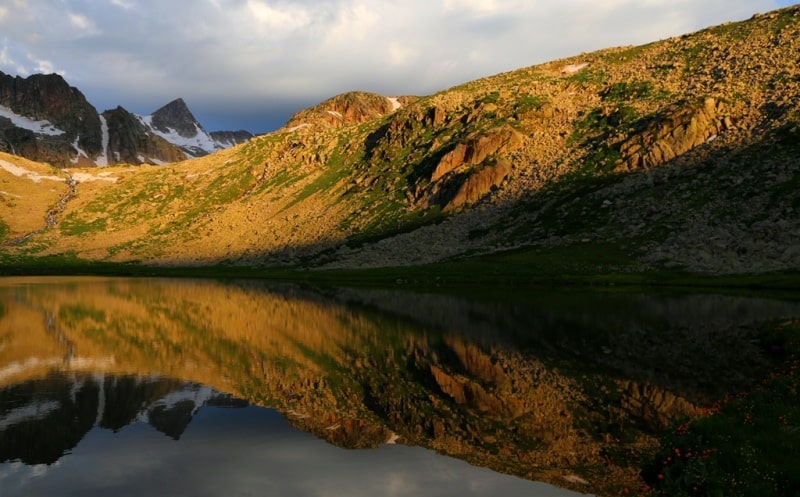 Authority and photos:
Alexander Petrov.