Sixth panorama Boszhira.
Photo Tours on Mangyshlak.
"All strong personalities love travel"
Carthago a proverb.
Destinations on Mangyshlak and Central Asia.
The Sixth panoramic site of Boszhira is located at an altitude of 238.4 meters above sea level in the southeastern part of the Oinak glade, on the Western cliff of the Ustyurt plateau, 3.4 kilometers southeast of the Ushkir tau outliers, 11 kilometers north and slightly east of the salt marsh Karashek in the Karakiya district of the Mangystau region.
The distance from 79 km of the Zhanaozen - Beket Ata Mosque to the Fifth Panoramic Point is 18 km. The distance from the Fifth to the Sixth panoramic point is 7 kilometers. On the way from the fifth to the sixth panoramic point, about six hunting arans are read.
The Boszhira valley is the center of truly unique and fantastic landscapes that only nature can afford. The geological history of the Earth has created and gave us the eternal masterpieces of nature that excite us, help and bring up in us a sense of beauty and inimitable.
At sunrise and sunset, chalk outliers are painted in fiery colors of flame, which leave in us an indelible mark of contact with the eternal and beautiful. The dust of the roads of Mangystau paints us mirages of unforgettable panoramas of chalk nature.
Geographic coordinates of the Sixth panoramic point of Boszhira: N43 ° 22'26.80 "E54 ° 07'53.86"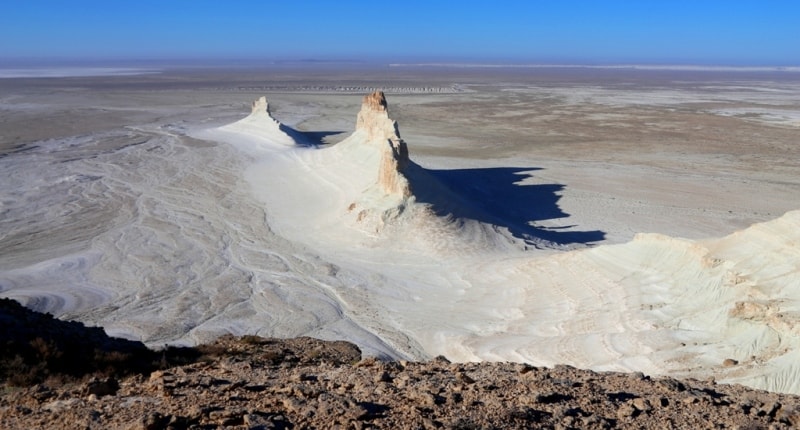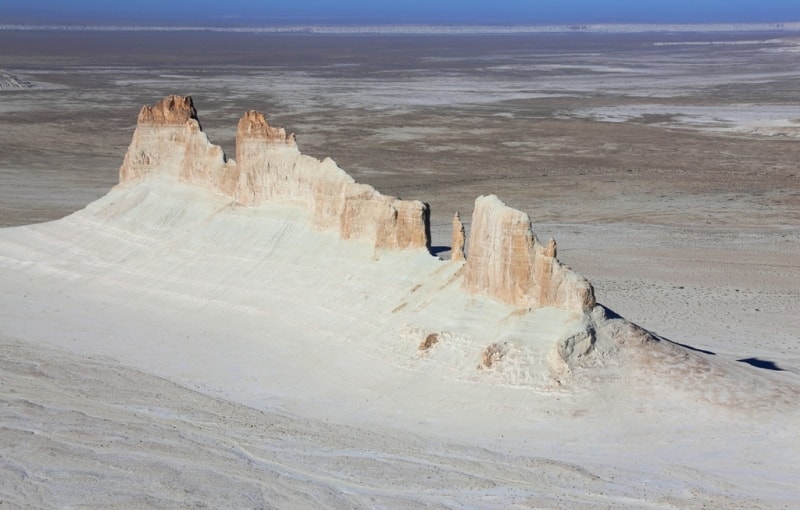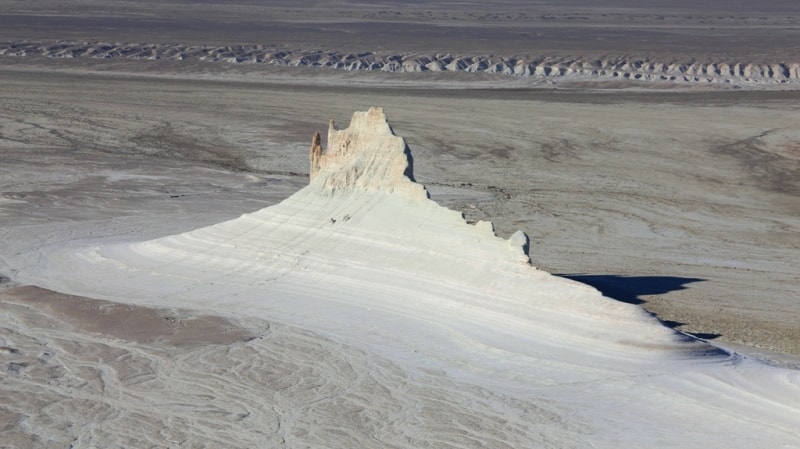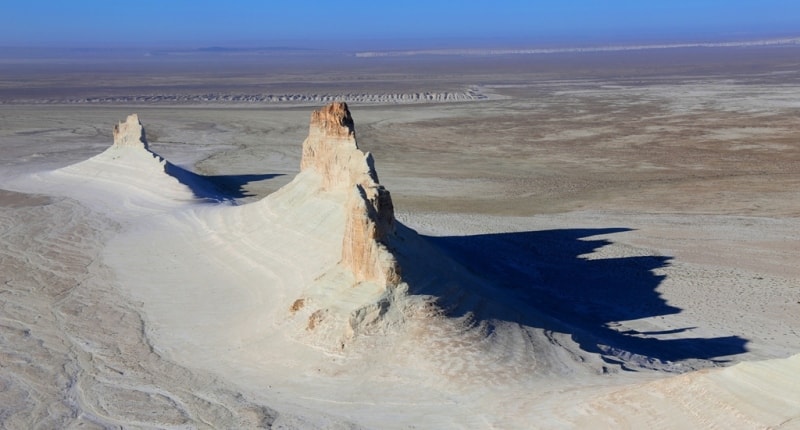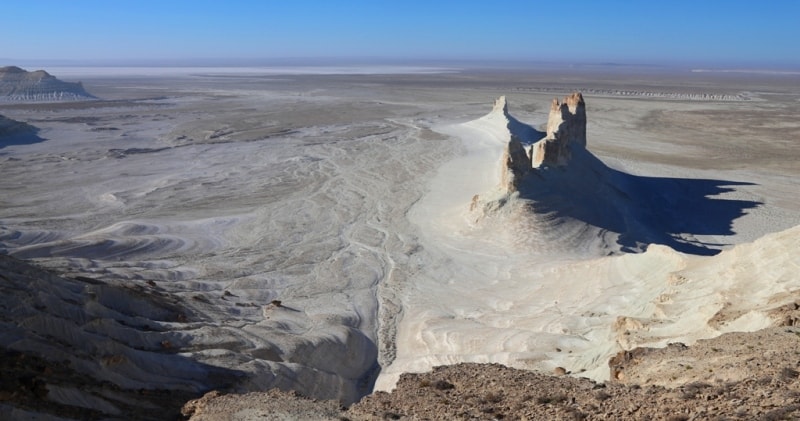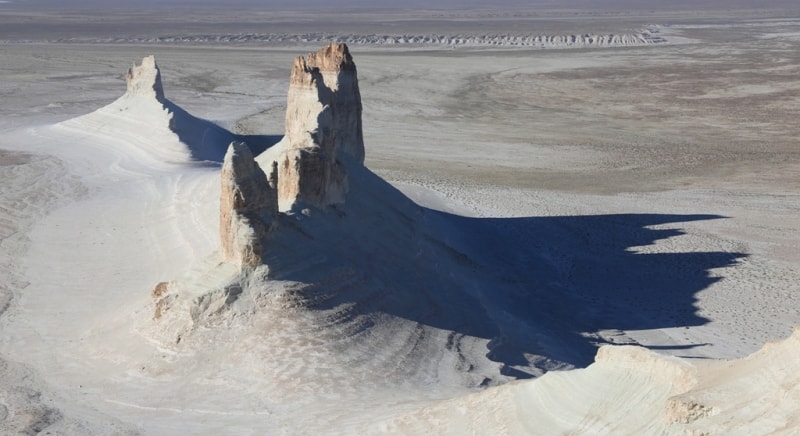 Authority and photos
 Alexander Petrov.