Stalactite cave Fairy tale.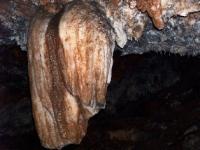 Walks on caves of Southern Kazakhstan.
"Nature is an infinite sphere whose center is everywhere"
Ralph Waldo Emerson.
Visit to Aksu-Zhabagly natural reserve.
The cave in the extent about 300 meters has some underground courses, has the big and small stalactite halls, small underground lake. Caves it is dug in 60th years geologists drifters.
Distance from Almaty up to a cave - 650 kilometers. Absolute height above sea level - 1044 meters. Geographical coordinates of a point of a cave: 42.32.83 With; 70.27.10 Century How to find a cave.
The asphalted road of a line of Almaty - Shymkent up to village Akbiik (Vannovka - the old name), in the end of village (a reference point - a field camp) - congress on soil road to the right in notch and through two kilometer an entrance directly to tunnel an input in a cave.
Temperature in a cave in March - in the afternoon 12ºС, at night 4ºС. Water in tunnel is, in 50 meters from an input. The cave represents initially closed horizontal labyrinth a cavity opened at carrying out mountain cutting of works in the middle of the fiftieth years of the last century.
The course begins tunnel, deducing all over again in the first (small) cavity, and then in the big hall from which in different directions both on a vertical, and on horizon go simple labyrinth courses.
Because of rather weak water-current and glut of water by calcareous solutions inside of a cavity actively there is a process of education sinter deposits the most different forms. The first who has visited a cave, in the middle of the seventieth years group of the Alma-Ata cave explorers under direction of Vladimir Tolmachyov.
During this period time the cave was untouched and is full secondary sinter deposits of educations. Therefore it also have named "Fairy tale". For this reason and its full passage as for its performance it was necessary to destroy a significant part sinter deposits has not been executed.
In the further it has caused illusion of its full horizontality and absolute air exchange and as consequence, the temperature up to 8 - 10 ºС is a little bit raised. It does not influence breath in any way.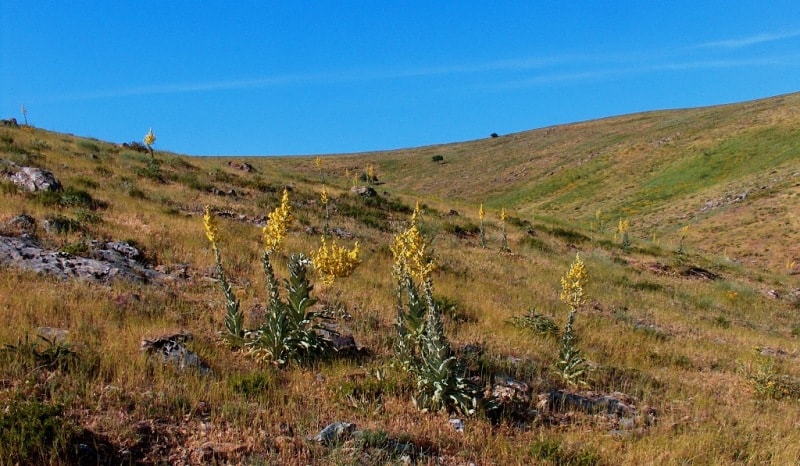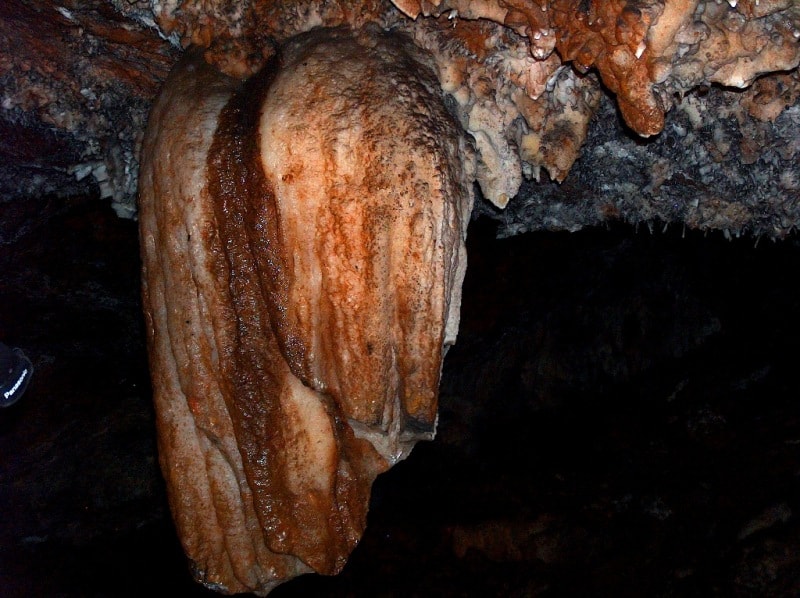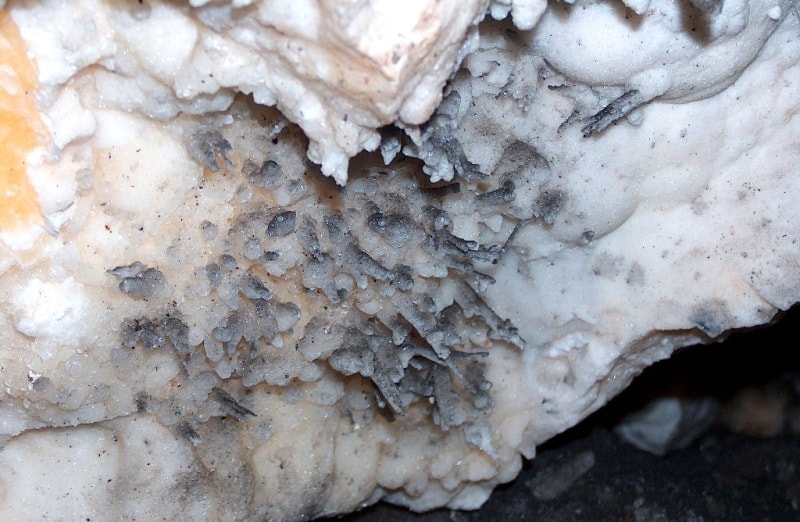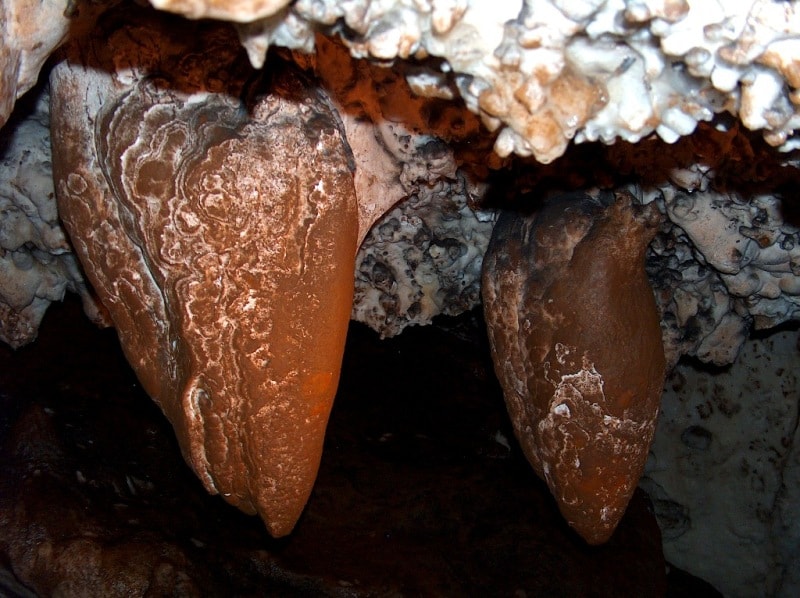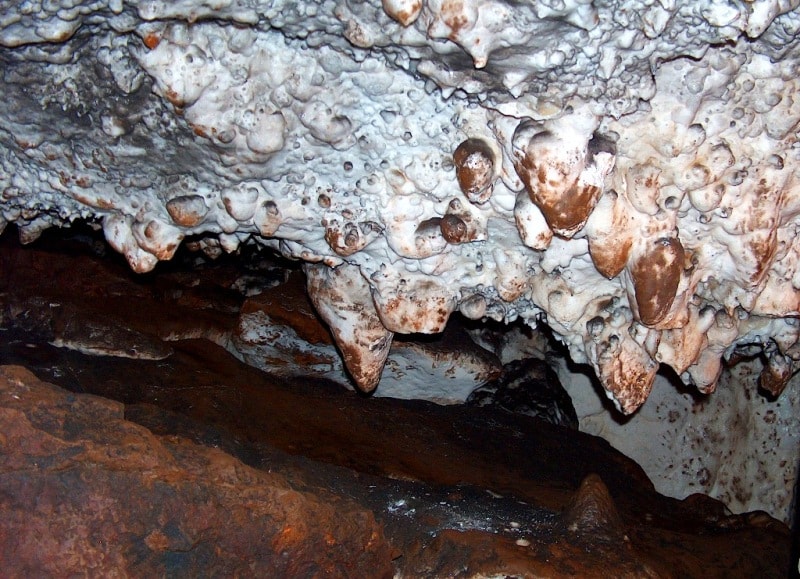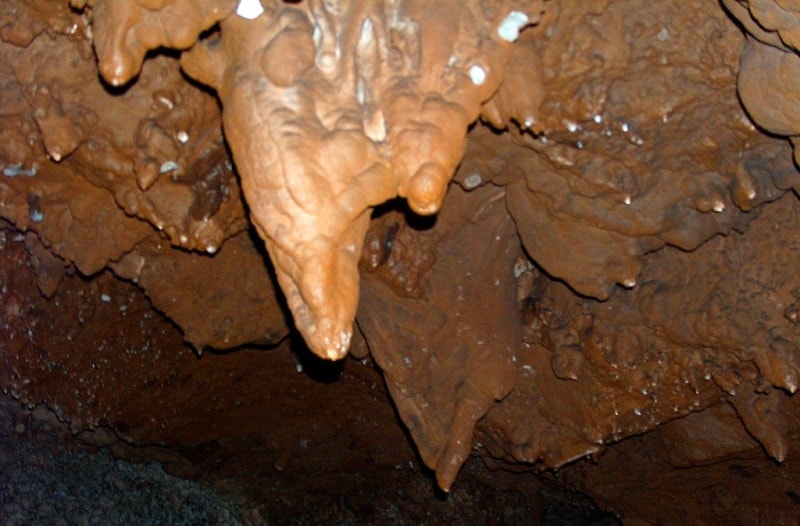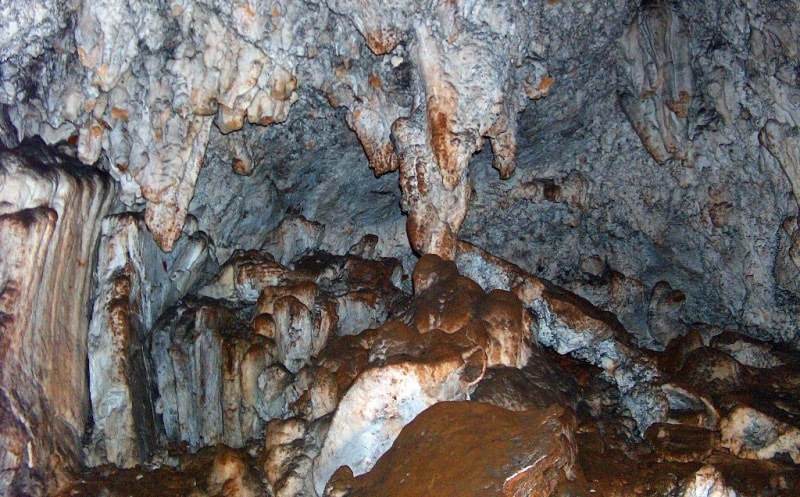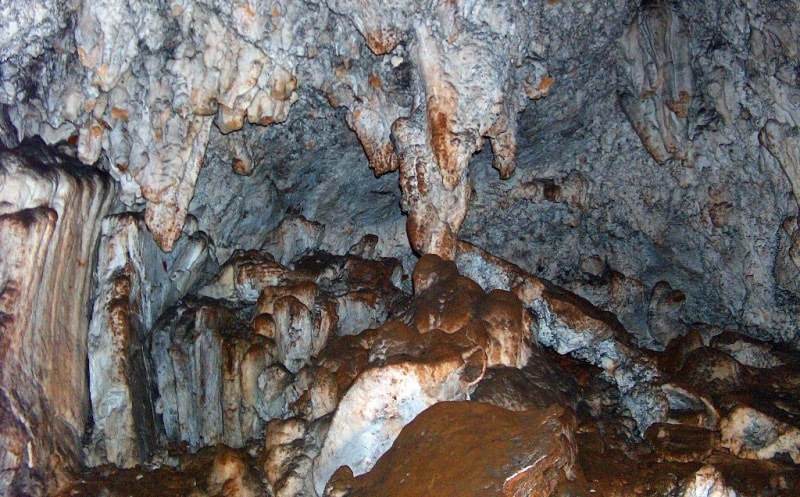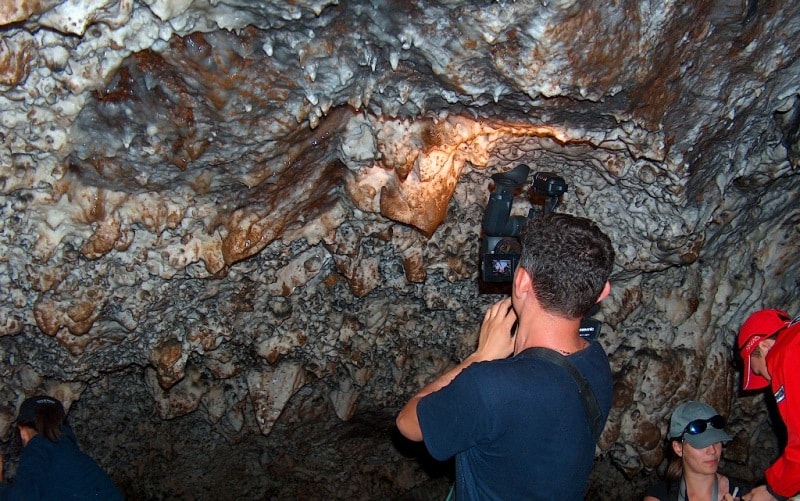 Authorship:
A forum «Stalker».
Photos
Alexander Petrov.