History petroglyphs Tamgaly.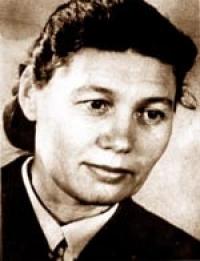 Kazakhstan petroglyphs tours.
"For everything in this journey of life we are on, there is a right wing and a left wing: for the wing of love there is anger; for the wing of destiny there is fear; for the wing of pain there is healing; for the wing of hurt there is forgiveness; for the wing of pride there is humility; for the wing of giving there is taking; for the wing of tears there is joy; for the wing of rejection there is acceptance; for the wing of judgment there is grace; for the wing of honor there is shame; for the wing of letting go there is the wing of keeping. We can only fly with two wings and two wings can only stay in the air if there is a balance. Two beautiful wings is perfection. There is a generation of people who idealize perfection as the existence of only one of these wings every time. But I see that a bird with one wing is imperfect. An angel with one wing is imperfect. A butterfly with one wing is dead. So this generation of people strive to always cut off the other wing in the hopes of embodying their ideal of perfection, and in doing so, have created a crippled race" 
C. JoyBell C.
Petroglyphs Tours to Central Asia and Kazakhstan.
In Kazakhstan there are more than 1500 places where you can see petroglyphs - rock paintings. Tamgaly Tract is the most famous. It is located in the area of Anrakhai Mountains. Three generations of archaeologists have been studying this magnificent place for half a century but it is still mysterious and magical.
Tamgaly Complex officially opened in 1957 and related to Zhetysu archaeological Expedition of the Science Academy of Kazakhstan under the management of scientist A.Maximova was mentioned already in the XIXth century.
However the intensive studies started in the middle of the last century. The brightest natural feature of Tamgaly is a canyon located at the mouth of the ravine where the basic groups of petroglyphs are concentrated.
In the narrow valley surrounded by the rock massifs you can witness curious acoustic and optical effects. In the canyon you can talk to each other without raising the voice at the distance of 100 - 150 meters from each other.
Cultural development of the tract took place probably within a rather short period of time. At the different sections of the canyon ancient petroglyphs reveal amazing resemblance of the pictures and painting technique.
Part of the most ancient gravures on the canyon rocks was created by two or three painters.
Authority:
www.madenimura.kz In information are used materials of Institute of cultural policy and Art Studies of the Republic of Kazakhstan.