Borly tau mount.
Visit to Boszhira valley on Mangistau.
"Nature abhors annihilation" 
Marcus Tullius Cicero.
Expedition of Adventure Team on Mangyshlak.
The rocky chalk outlier Borly tau is located in the northern part of the valley Boszhira, it is a destroyed continuation of the mountain range of the Upper Boszhira plateau, 2.7 kilometers to the south and slightly west of the Third panorama of Boszhira, 2.4 kilometers to the west and slightly south of the Fourth panorama of Boszhira , 3.5 kilometers north-west of Mount Ushkir tau in the Karakiyan region in the southeastern part of the Mangistau region.
Borly tau on the terrain in the Boszhira valley looks like an inaccessible wall, which was created by nature on the way to the secrets of the valley. It is impossible to overcome this mountain and therefore it is impossible to discover the mysterious secrets hidden by the spirits.
When climbing the Upper Cretaceous Plateau, the panorama of Borly Tau looks more modest than the view from the Oinak Boszhira glade.
Geographic coordinates of Mount Borly Tau: N43 ° 25'44.71 "E54 ° 04'39.96"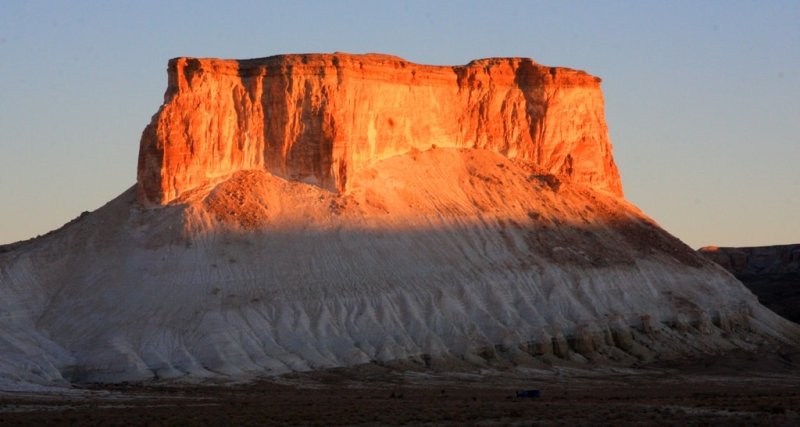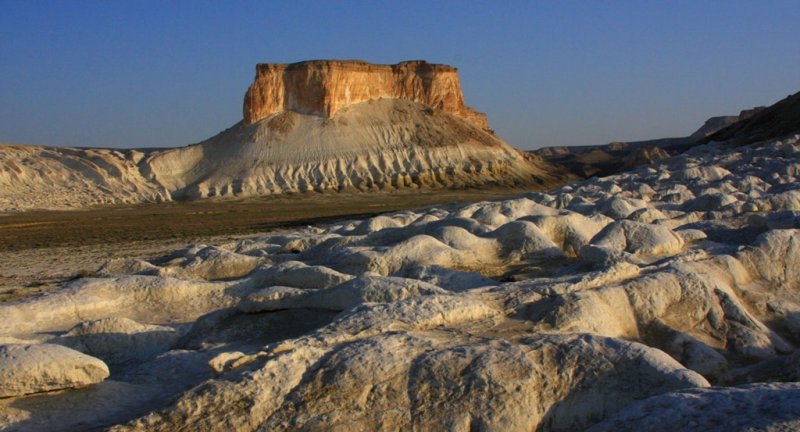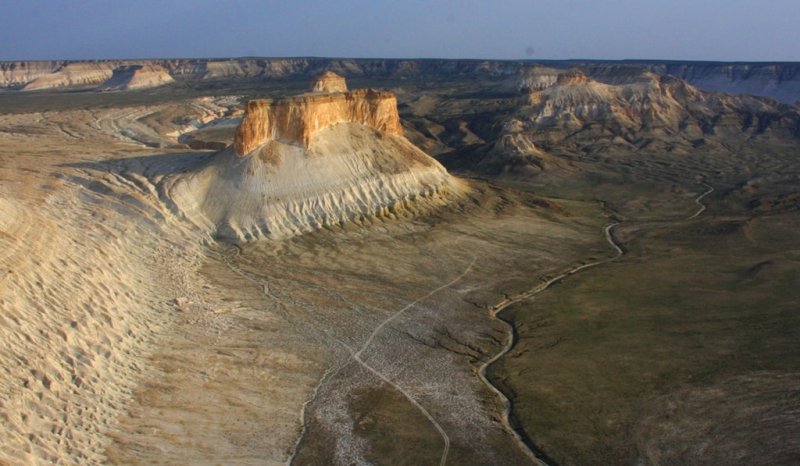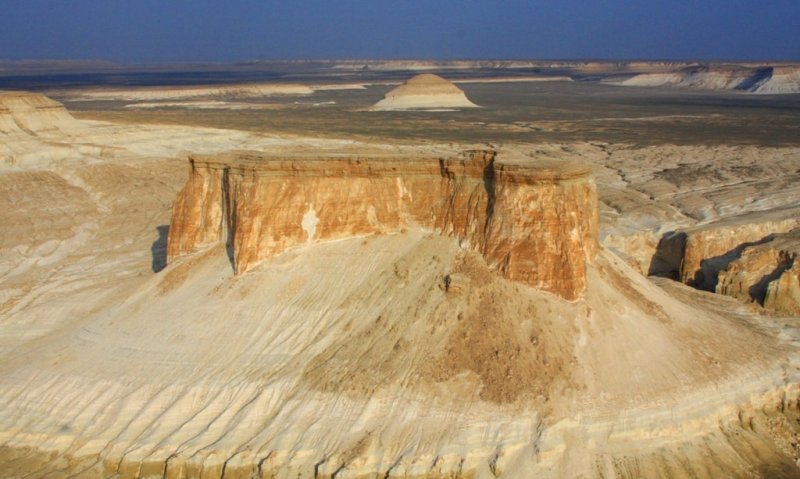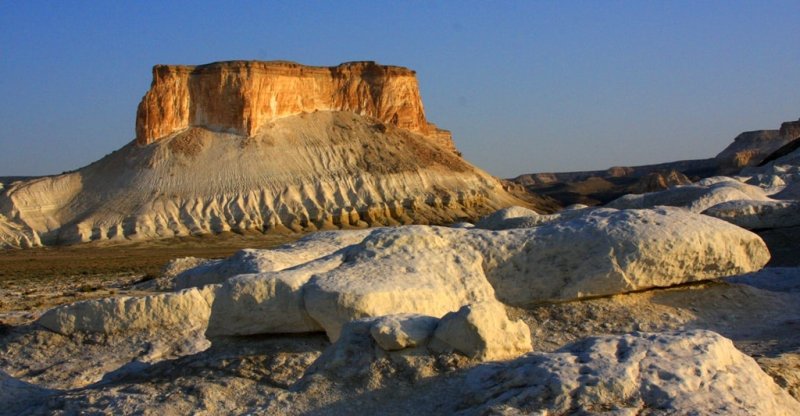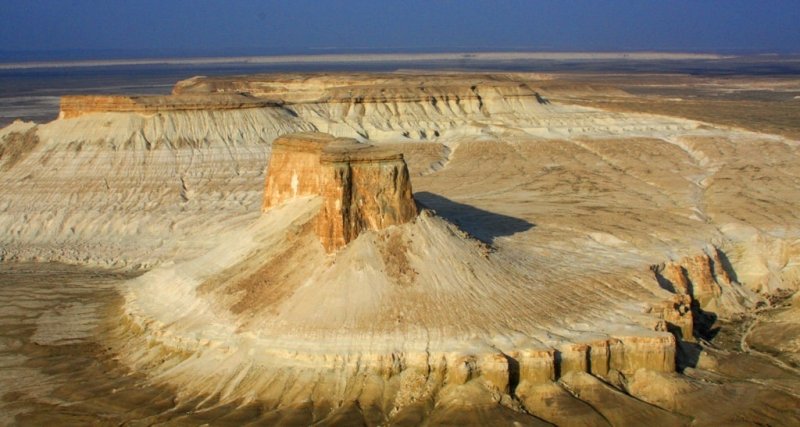 Authority and photos
Alexander Petrov.